Hack Name:
Mario's Island
Author:
PJ Reed
Description:
Hey its my first rom hack
Sorry About Some of the poor things its just im new to it and ENJOY And I would Like to thank Brad172 For helping me (telling me how to do stuff)
---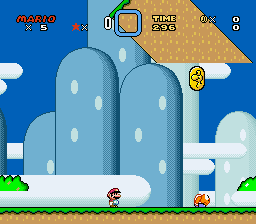 No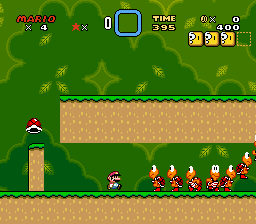 and no.
---
From the looks of things, all you did was move the original level's tiles around and put zero effort into this. You need to actually try and make your level, and don't just base them off of the originals. Press CTRL+DEL to delete everything, don't just randomly place floating objects, and make sure it is fun and enjoyable to play. Read some tutorials or play some featured hacks to get an idea of how things are done around here.