NAME:
Run To The Hills! Demo 1
AUTHOR:
Courptendo/Slaughterbrother2
Submitted by:
Courptendo
DESCRIPTION:
This is a hack that sprung into my mind, at the moment the demo is short and slow but most levels will be fast and long,
this is the first demo or an introduction demo,
It doesn't have exgfx yet,
it has custom music
a custom boss that was easy to make
NOTE: the custom boss was not from asm to make it, I just had the enemy and a goal sphere
I hope you enjoy make demo and more will come soon depending on my plans!
I could not change the mario to liam and on the goal and all that, because status bar editor wouldnt work.
---
REASONS FOR REMOVAL:
Oh god. Where to start...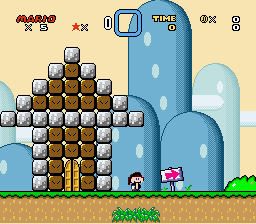 Firstly: no offense meant, but your player graphics are just all sorts of terrible. The character's head rapidly flickers up and down when he walks or runs, his hair length changes drastically between frames, and the whole thing just looks like it was thrown together in MS Paint in ten minutes. tl;dr - if you aren't good at editing graphics, the player isn't the best thing to start with.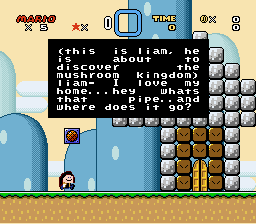 *This
*Liam
*Mushroom Kingdom
*Liam
*Hey,
*what's
*pipe?
*And
So his name is Liam, is it? Then why does the lives counter in the status bar still read Mario? Also building houses out of cement blocks like that just looks bad. (Speaking of which, how would poor Liam even enter his house when the door is all blocked off?)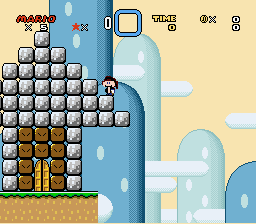 No comment.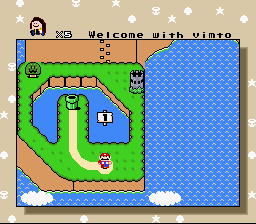 That's not how perspective works, and you forgot to change the overworld player graphics.
By the way, did you notice how that Yoshi's Island soundtrack you used for most levels came with sample banks? And perhaps you also noticed
how the music sounds ear-explodingly terrible without said sample banks being inserted?
*sigh*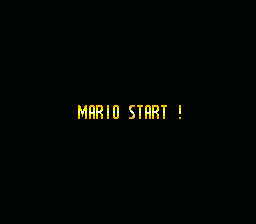 More remnants of Mario.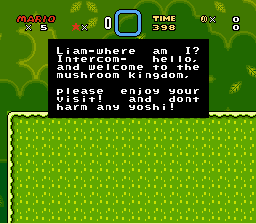 *Where
*Hello
*Mushroom Kingdom
*Please
*And
*don't
*Yoshis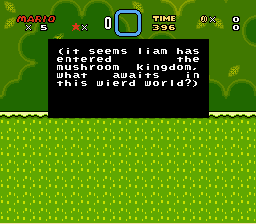 ...the player isn't stupid, you know. No need to explain obvious things like that more than one time. Also more grammar errors that I can't be bothered to point out; capitalization and punctuation are your friends.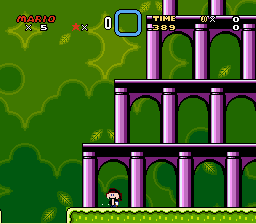 Bad corner tile.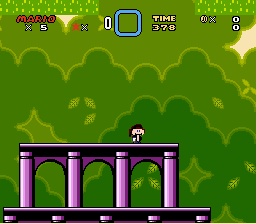 Floating cutoff pieces of dirt, due to the way objects wrap around the vertical screen boundaries.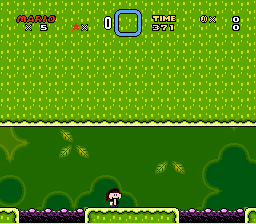 More bad corner tiles, and purple lava.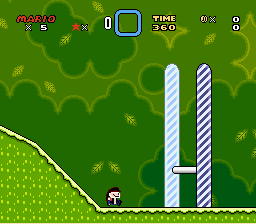 And it turns out that I was able to finish the level in 40 in-game seconds (even less if I hadn't stopped to take screenshots), and that it didn't contain a single enemy. Ever heard about a thing called "quality level design"?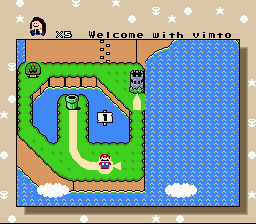 yay events causing blatant cutoffness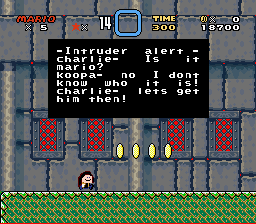 *Charlie
*Mario
*Koopa
*No,
*don't
*Charlie
*Let's
Also that ground palette is not good. At all. And the red sky also seems sort of unfitting.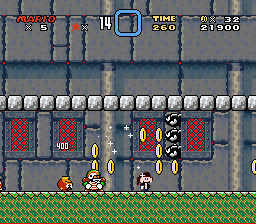 Walls of Bullet Bills are never good traps.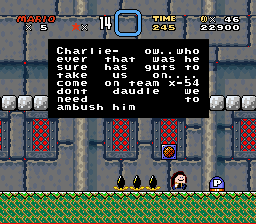 *Ow...
*Whoever
*was,
*Come
*Team X-54,
*don't
*dawdle.
*We
*him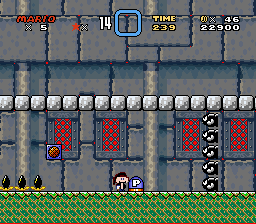 If I don't press the P-Switch immediately (note: there is nothing pointing out that I should do so), I get killed by this. Just no.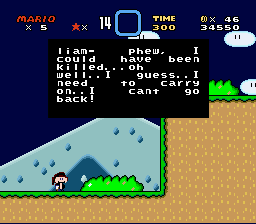 *Liam
*Phew
*can't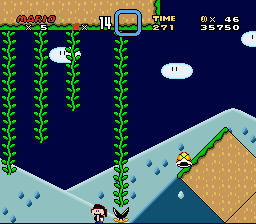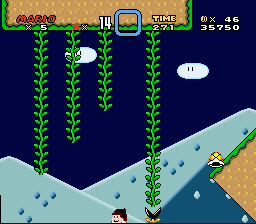 Why?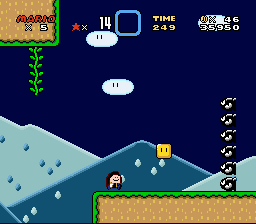 Not this again.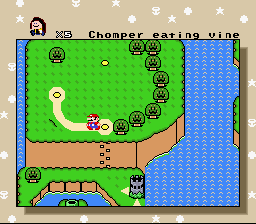 That's not the right event tile.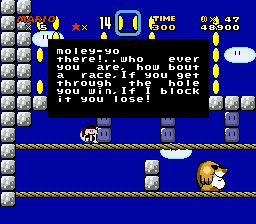 *Moley
*Yo
*Whoever
*race.
*win.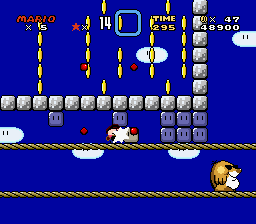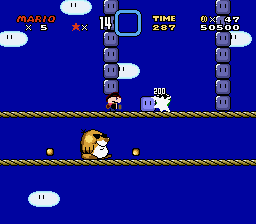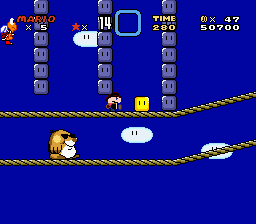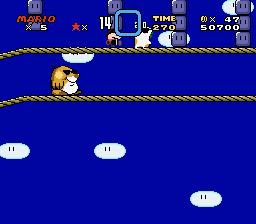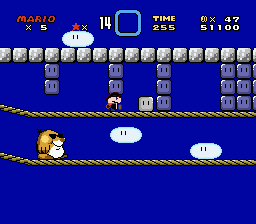 Repeating the same task over and over is
not. good. level design.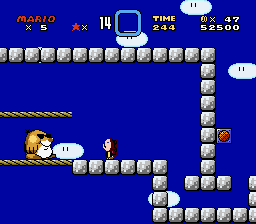 Cutoff rope. Also that looking up frame for the player looks particularly hilarious.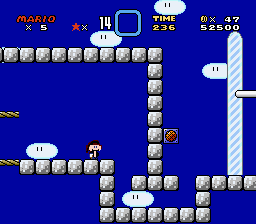 ...you do realize that even if the mole gets to the goal first, I can just scroll him off the screen to despawn him, right?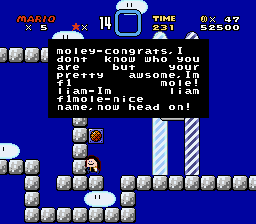 *Moley
*Congrats.
*don't
*
you're
*awesome
*I'm
*F1 Mole
*Liam
*I'm
*F1 Mole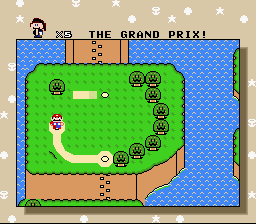 The order those tiles are getting revealed in doesn't seem to be the proper one.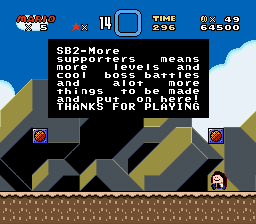 And finally:
*a lot
---
I'm sorry, but this just isn't a good hack. In fact, it is one of the worst that I have played in quite a long time. I can see that little effort and even less testing (read: none, since there is absolutely no way anyone could not have noticed the music issue if this thing was actually tested) went into the creation of the hack, and since there really isn't anything worth salvaging in it, I would suggest simply deleting it and starting over. Before you do that, though, please read the
Hack Submission Guidelines
, and perhaps play a few featured hacks to get examples of what good level design actually is.
By the way, if your title is supposed to be what I think it is, the expression you are looking for is "run
for
the hills", not "to". :V
--------------------
My YouTube channel
Get the official ASMT resource pack
here
!