Hack Name: An Oreo World Redux - 161.4 KB - 35 downloads.
Length: 8 levels
Author: Boooooometh - Submitted by: Boooooometh
Description: Oh, lord, it's finally here.
One day, back in I think 2009, I decided to make a hack. About a year later, I picked it back up, messed with it a little, and got this. Here it is, I guess.
This hack is not vanilla, but the
GFX isn't all that amazing. There were also a few hex edits I made (mainly for the fireball powerup, which is now an Ice Cream Oreo) Some patches were included, credit goes to Giant Toilet for the Galaxy spin, and also so far the only person who requested credit.
GFX about 45% by me, the rest is sprite rips from NES games.
The Overworld won't look like that in the full release, it's just like that for convenience. There's three levels from every world so far (But only 8 because Yoshi's Estate doesn't count)
The IPS works for me, btw.
---
Almost there, just a few oversights and a few level design flaws.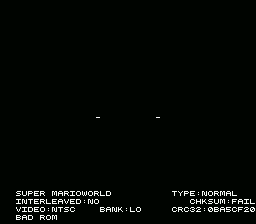 Nothing really wrong with this, just wondering what it is, or if you even meant to do it.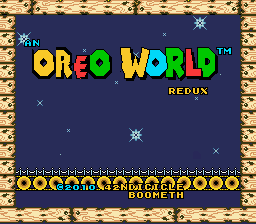 'Oreo' has lots of cutoff all around it.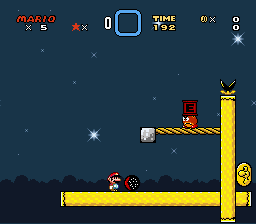 Why does the Oreo have red cream?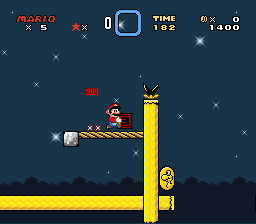 The red score looks not that great, and neither does the koopa squished graphics.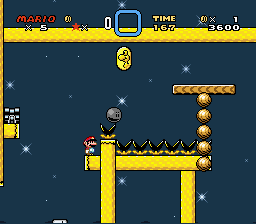 This is a really tough jump considering this is 1-1.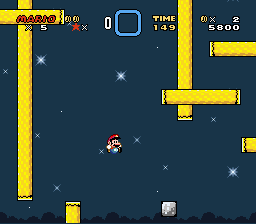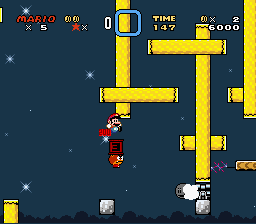 Whoa, where did that guy come from?!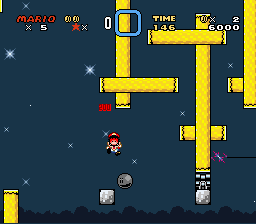 And seriously, this jump is just mean.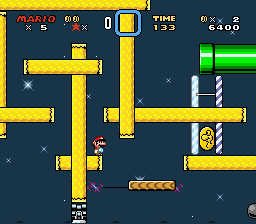 The end-of-rail blocks look really weird.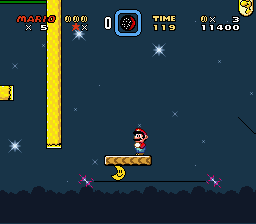 This moon is way to easy to get. Hide maybe one per world and hide it well.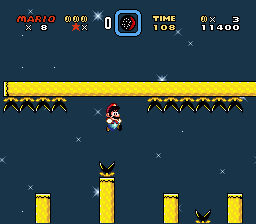 Avoid precision jumps like this.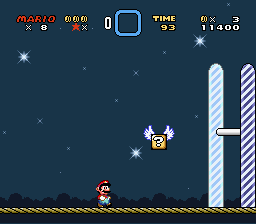 Actually make the block square instead of just putting black lines around it.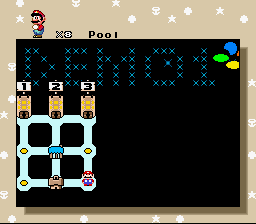 If I go here from above, I can't go left, but then if I come here from the left, I can go back fine. It's really odd.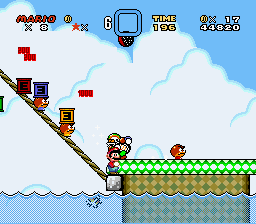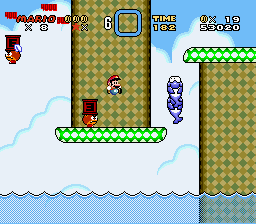 Major slowdown. Remove some sprites.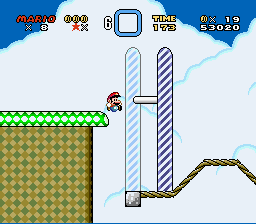 This level was super-short.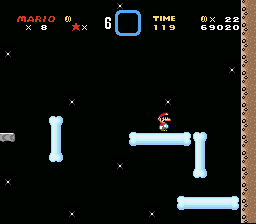 It'd be nice if this level had a legitimate background.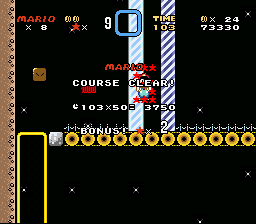 Mario doesn't even do a goal walk here.
EDIT: <mockingod> Don't put an exit in a vertical level, add a pipe leading to a different sub level. Putting the goal in a vertical level will not allow Mario to do the goal walk.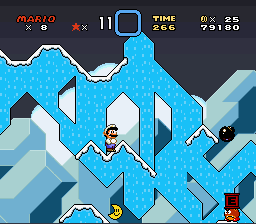 Palette isn't the best, and another easy to get moon.
EDIT: The ledges are cutoff, also.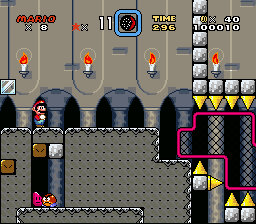 Castle foreground palette/graphics doesn't look good at all.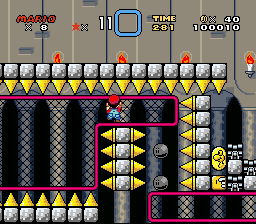 Give a little more margin for error here. Much too tight of a corridor.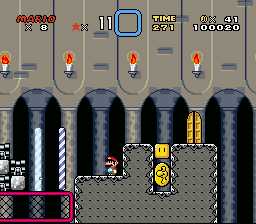 Odd perspective on the mid-point.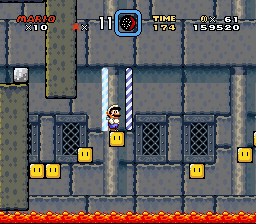 And again.
Also, I can just jump back up to the cement block so I don't have to spin-jump. Try to not make as many sections with this spin-jumping, as they're pretty unfair and annoying.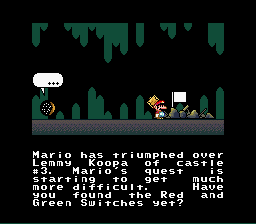 Unchanged message here.
Fix that stuff up, and we'll see about it getting accepted.