Hey everyone, It's Emperor Of Awesomeness here to show you two really crappy hacks!
This is the saga of Super Mario Deaths, a Kaizo hack saga that is really not known at all. It's all about unfair, but not REALLY unfair, at least, not for the firt one (THE FISRT ONE IS DUMB EASY COMPARED TO THE SECOND ONE)
Here are some Screenshots from SMD1: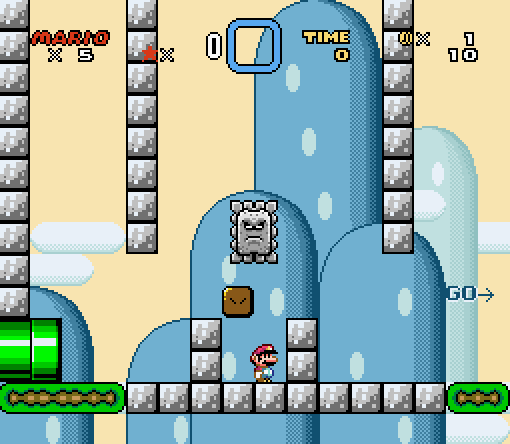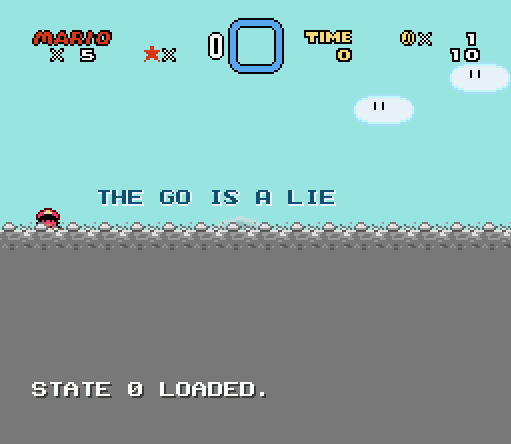 Even if this hack is Kaizo, there's some chocolate things (custom blocks, sprites, some GFX, etc) and It's not that frustrating (though it still needs savestates unless you are AWESOME playing SMW...)
There's much more in that game, but I'm not gonna spoil it to you. Discover it by yourself, play it!

Now, about the second one, it's still not finished. In fact, I have started it a very short time ago, but I am preety creative with the traps and stuff and here's a video of the first level (incomplete):
<object width="480" height="385"><param name="movie" value="http://www.youtube.com/v/g9pIUTV-5ow?fs=1&hl=es_ES"></param><param name="allowFullScreen" value="true"></param><param name="allowscriptaccess" value="always"></param><embed src="http://www.youtube.com/v/g9pIUTV-5ow?fs=1&hl=es_ES" type="application/x-shockwave-flash" allowscriptaccess="always" allowfullscreen="true" width="480" height="385"></embed></object>
Well, that's basically it, if you wanna follow this hack saga, then request me an userbar (Cuz, if I get a good amount of people following my hack, I'll make one)
---
ALL HAIL THE EMPEROR OF AWESOMENESS AND HIS AWESOMENESS
I'm an EDM (Electronic Dance Music) producer/DJ, you can check out my music here: http://www.youtube.com/error503official