NAME:
Josh's Island v1
AUTHOR:
Pureblade
DESCRIPTION:
From the readme:
After the events of Super Mario World,
Josh is living on his (badly named) "Josh's Island".
Bowser has found Mario and ground-pounded him to a, what he thinks, deserted island.
Josh actually lives here and thinks that someone's attacking his island.
Josh asks Sevil for help to eliminate the attacker, receiving Sevilships, Seviltanks, Shellers and more from Sevil.
Josh will cause a big problem for Mario, who isn't even an actual attacker.
However, Sevil secretly knows that the "attacker" is Mario and wants to get rid of him, but why would he want that?
---
I've been working on this hack for a while now, and now, I'm finally releasing the first demo.
This demo will let you play through Worlds 1, 2 and 3 and one of the levels of the bonus world.
In total, the full hack will contain 7 worlds (including the bonus world).
Have fun!
---
REASONS FOR REMOVAL: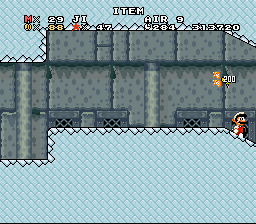 You fixed the Grinders, but the bouncing fireballs still turn into garbage when you slide into them.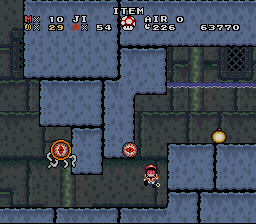 Since you have those signs explaining gameplay mechanics spread around, it would be nice if you pointed out the air meter at some point before the first boss battle; it's not that noticable, and it took me some time to figure out why I kept dying seemingly without cause.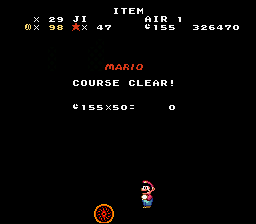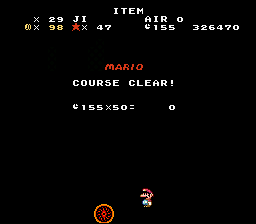 The air meter also keeps counting down after the boss is defeated. It won't kill you, but you do get shrunk when it runs out.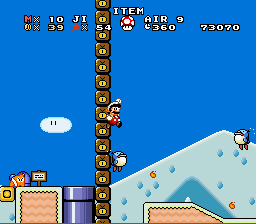 This is just an aesthetics tip: it would look nicer if you used Objectool or the custom ExAnimation triggers to make those blocks not show up after you beat the boss.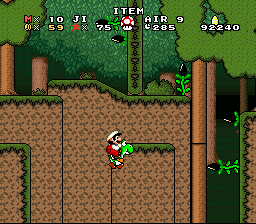 This jump just seems pointlessly difficult to make without sacrificing Yoshi.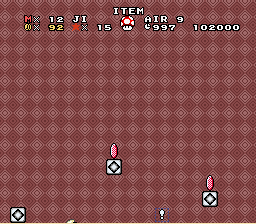 It's nice to see that you made a new bonus game; however, allowing Mario to die in it isn't that nice, given how if you do, the level doesn't count as beaten. Why not simply have the bonus game end if Mario falls?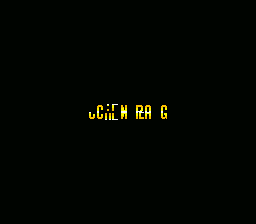 Also why does the bonus game have a time limit? It just leads to a glitched TIME UP message if someone should decide to wait out the timer...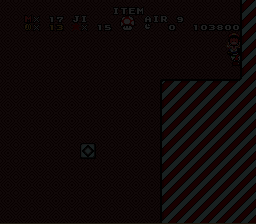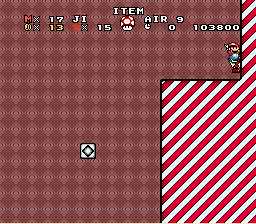 ...and it keeps counting down during the bonus game end sequence, which can either lead to Mario dying during it, or to the game outright freezing if it runs out during his victory pose.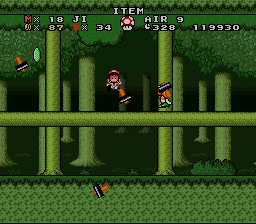 This room is just way too hard for its own good. Getting through four screens of fireproof Hammer Bros both ways is just about impossible without emulator tools, and still pretty damn hard with them. And all that for a single 1-up? Yeah, definitely not worth it.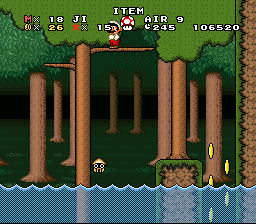 Not sure if this was intentional, but the Bloopers won't stay in the water. If that was on purpose, never mind this.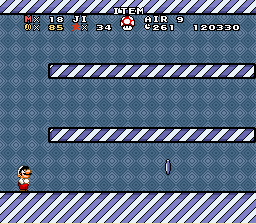 Not really a fan of gameplay completely based around trial and error. Or was there supposed to be a pattern to those coins?
Also, P-Switch music mightn't be the most fitting song to use in a level.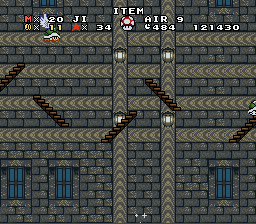 There was a coin down there, so I thought that there would be something if I jumped down to it. Turned out that I was wrong D: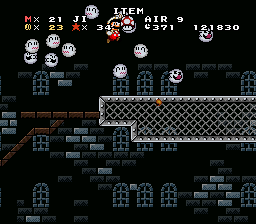 Boo ceilings in level without sprite transparency are kind of annoying, since you have no way of determine which Boos are solid and which ones aren't.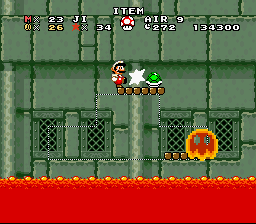 This boss could use a few less hitpoints. It's just annoyingly repetitive as it is.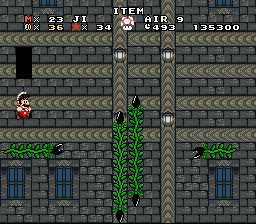 If I don't hold the up arrow when I enter this room, I fall right onto a muncher below.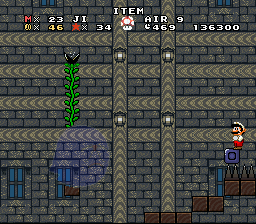 Picking up these blocks without getting hurt is just annoying.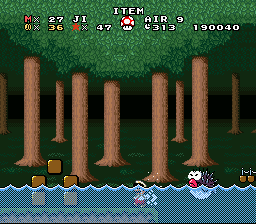 Aww... And here I thought that door outline meant a secret if I brought the P-Switch D: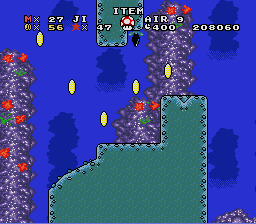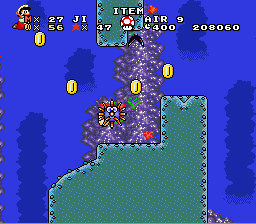 The background in this level does this weird jump just after the fade-in stops.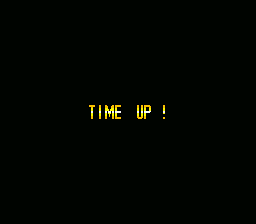 Since you got rid of the death music, the normal level music keeps playing during the TIME UP message.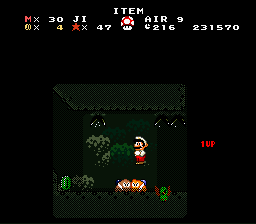 Not exactly a removal reason; just wanted to point out that you seem to have placed one green coin too many.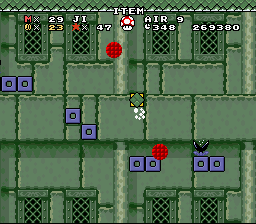 This thing most definitely doesn't look like it should hurt me.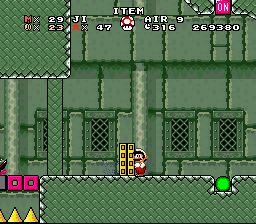 You might want to either a) mark this door as a reset door or b) don't have it bring you back all the way to the start of the room. Preferably the latter.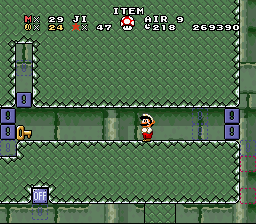 What now?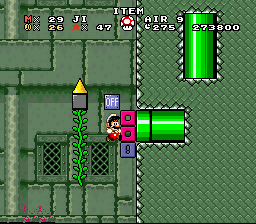 Getting in this pipe without accidentally hitting the switch is way too annoying for its own good.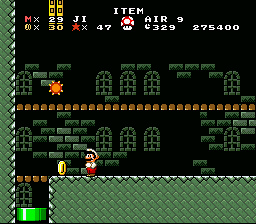 Is there any point to the enemy dispenser dropping enemies other than Koopas, other than making the boss battle drag on for longer?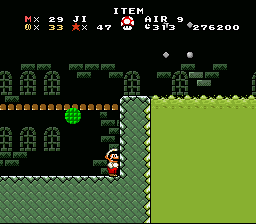 It would seem like the boss sprite doesn't actually follow the movement of the big layer 2 thing.
Why does this Podoboo make a water splash when it hits the ground?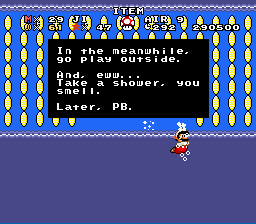 And finally, *meantime
---
All in all, a very nice hack, but with a few glaring problems and some minor errors. Fix these things up, and I'll gladly accept it.
--------------------
My YouTube channel
Get the official ASMT resource pack
here
!