Hack Name:
Legend of the Four Switches
Author:
JJW Mezun
Description:
I know what you're thinking: "clever hack name, Mezun; 'legend' isn't an overused word at all!"
Anyway, the goal of this hack is to hit all four switches in order to be allowed entrance into Bowser's Castle, although there are secret levels hidden around the overworld, also.
This hack was designed to be much easier than most hacks, although it does get a little more difficult near the end, and in the bonus maps, so don't expect much of a challenge.
Also, warning, there might be some mild language and suggestive themes in this hack, but nothing too explicit like pornography or some Toad bleeding on a pike.
---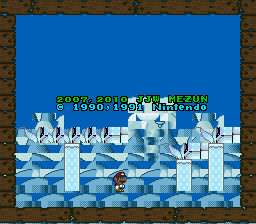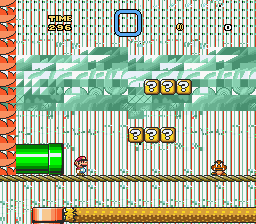 ---
Judging from your screenshots, this appears to be a bad patch. Be sure to check if the ROM you're using is clean before making an IPS patch.
Thanks.