Let's actually get this removal log posted so that I can get started on moderating the C3 stuff! :procrastination:
NAME:
SMW: Leo's Land Demo 1
AUTHOR:
Courptendo/Slaughterbrother2/Mr Rom Submitted by: Courptendo
DESCRIPTION:
I put some effort into this demo!
Quite vanilla only gfx change!
It will feature more chocolate stuff If this demo gets submitted and accepted, Ill make demo 2
Fingers crossed!
Please enjoy and Id recommend playing this on zsnes for it might be glitchy or somthing on snes9x.
(I dont trust snes9x)
---
REASONS FOR REMOVAL:
Loads better than your last submitted hack, but still not quite there yet.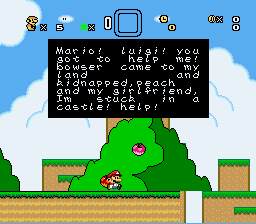 *Luigi
*You
*Bowser
*kidnapped Peach
*girlfriend.
*I'm
*Help
Also, cutoffness on the right since the level was edited without restoring the number of screens used to zero.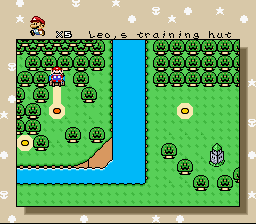 -POINT OF ADVICE-
An apostrophe and
a comma are not
the same.
Also, that's not
how perspective
works.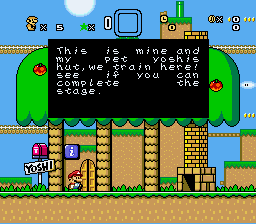 *my
*Yoshi's
*hut. We
*See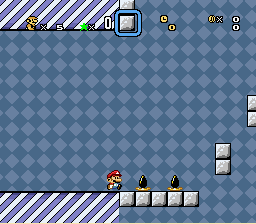 That's some rather blatant cutoffness you have going on there. The original Switch Palace is really only good for creating square rooms, unless you use ExGFX to create the missing corner tiles yourself.
On another note, dying here gives you the Time Up message. Either give the level a time limit, or apply that one hex edit that disables the message if you die in a level that has none.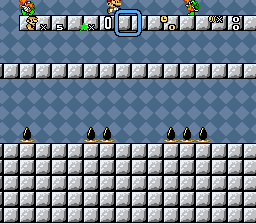 Running back and forth in (rather ugly-looking, since they are built entirely out of cement blocks) narrow passages, even with the occasional Muncher thrown in for you to jump over, really isn't that interesting level design. And by the way, you might want to enable vertical scrolling here.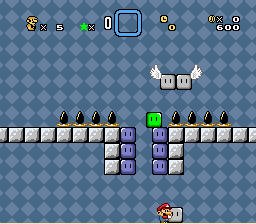 Putting floors on the bottom row of Lunar Magic is very much not recommended, since you can't see where they are and where they are not.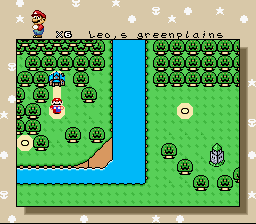 Again, not really sure how you managed to confuse a comma for an apostrophe.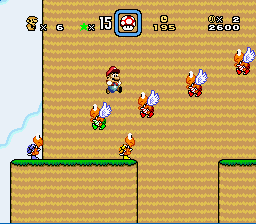 All those Koopas at once cause slowdown. Just a little tip: if you port your work to Lunar Magic c1.82, you can get the program to apply the FastROM patch for you automatically! And that's not even mentioning all the other improvements over the old v1.7x! :D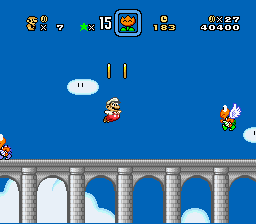 This level isn't exactly what you would call the pinnacle of interesting level design. These two screenshots give you a pretty good idea of what the entirety of the level looks like; the left screenshot depicts the bottom path, and the right one shows the top. Just paste a bunch of the screenshots next to each other, and it wouldn't be that far off from the actual level.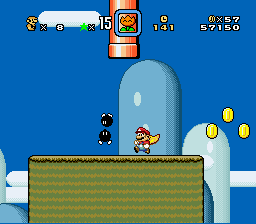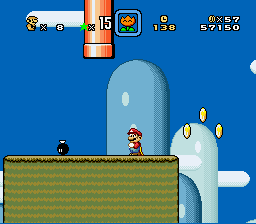 ...what the hell happened to the Bob-Omb graphics? In case you were wondering, the left screenshot shows a parachuting Bob-Omb, and the right one shows a walking one.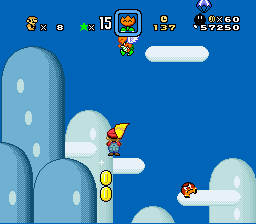 Falling straight down for I don't know how many screens really isn't that interesting either.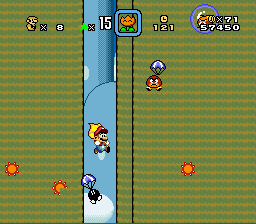 The amount of falling enemies are also a slight bit to much for your current sprite memory settings.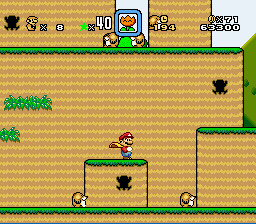 Too many moles cause slowdown at the start of this level.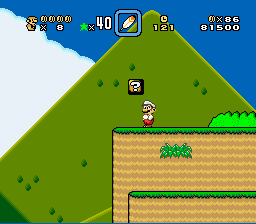 What did you do to the shading of the ? block?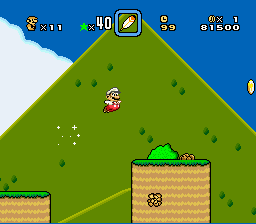 When playing a level feels like repeating the exact same jump over and over for more than half of it, that is usually a sign that said level could use some changing.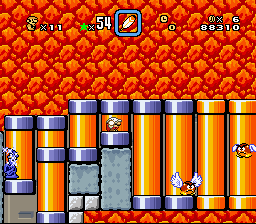 Small passages like this one are nothing except annoying if you aren't small Mario. And why exactly are these pipes walkthrough in the first place?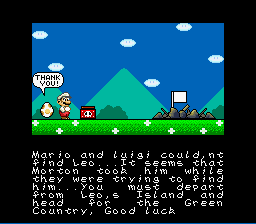 *Luigi
*Leo's
*Country.
*luck!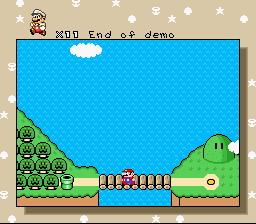 And lastly, you are using the wrong path tiles next to the bridge.
---
As I said at the start of the removal log, this is definitely not as bad as Run To The Hills. However, your level design (and, for that matter, grammar) could still use a lot of improvement. Hint: Repetition of the same piece of level design over and over does not make for a very fun level.
EDIT: fixed broken images
--------------------
My YouTube channel
Get the official ASMT resource pack
here
!