NAME:
Super Mario Adventure: C3 Fall 2010 Demo v1.1
AUTHOR:
JVyrn
DESCRIPTION:
An ongoing project of mine, aiming to change the way SMW works as much as possible while still retaining a general Mario feel.
Features:
Metroidvania game structure with a fully revamped save system
Collectable Ability Coins that give Mario a permanent ability
Edge-of-screen transitions that preserve your momentum across stages
Tip: Press up in the save room to view some statistics about your save file.
---
REASONS FOR REMOVAL:
An absolutely incredible hack. Still, there was one thing that makes me have to remove it: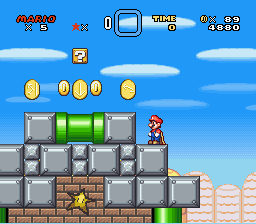 Since the goal of the current demo is finding these three ability coins, I somehow doubt that they were supposed to be sitting right on top of your starting location. I assume that they were placed there for testing, and then you forgot to remove them before release?
Anyway, I ignored those coins and played through the demo as intended. On the way, I found a few minor things that it would also be nice if you fixed: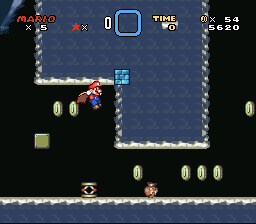 Doesn't this tileset have proper corner tiles? And also, what's with the random cutoff ledges inside the dirt? (like the one hidden behind the status bar)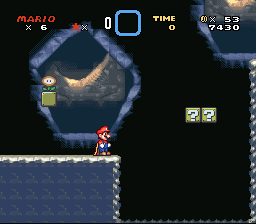 Since this is the player's first time encountering lava, I would suggest that you raise it up so that you can actually see that it is lava, and don't mistake it for ground like I did.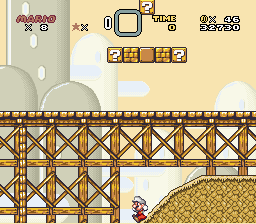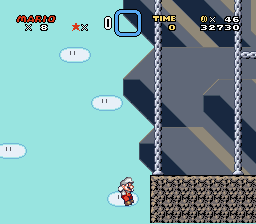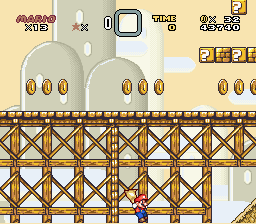 This exit seems somewhat glitchy; it keeps sending you to random locations.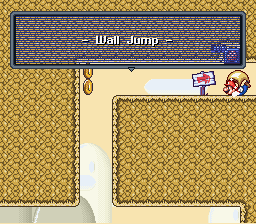 Since the ability coin in this room (I would assume) changes the level to read messages from when you collect it, the message box displays an incorrect message. May I suggest using
this custom message box
instead?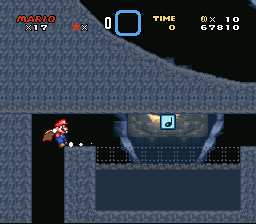 I somehow managed to get here by flying into the lava
and walljumping off of it.
(o_0) And then I fell down and got stuck.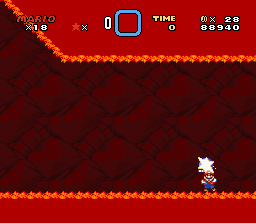 If the lava cave area isn't finished, I would suggest blocking it off entirely, because it just ending with a dead end and a whole lot of backtracking seems terribly disappointing given how challenging it it.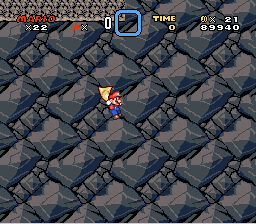 By flying to the right in the normal cave area, I discovered that the roof wasn't finished.
---
And that's that. Please fix in particular the first issue and then resubmit this, and I'll gladly accept it and even nominate it for Featured Hack status; the hour I spent moderating this was the most fun I have had with an SMW hack in a very long time. I am very much looking forward to seeing a finished version sometime in the future.
EDIT: fixed broken images
--------------------
My YouTube channel
Get the official ASMT resource pack
here
!