Hack Name: Super Mario Land the 2 part series (part 1)
Author: Dead Goomba
Description: To be honest I've submited this hack already but I took care of the problem why it was taken off. The same minor glitches apply though yeah.
Readme: Sup peeps this is "Super Mario Land the 2 part series (part 1). I haven't quite figured out a storyline though....well....enjoy
---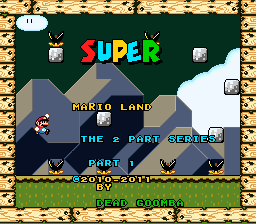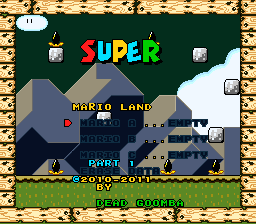 Problems with the title screen. Maybe you should try to keep things simple? Or at least, out of the way of the file select (which has a bad palette)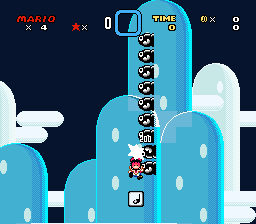 Wall of silent Bullet Bills. Bullet Bill should only come from generators, or shooter sprites placed on a cannon tile. But, this is the intro! Do NOT let Mario die in the intro!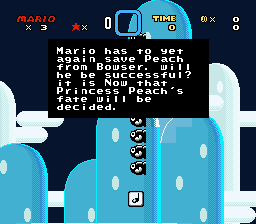 Typos. You need someone to proofread your text.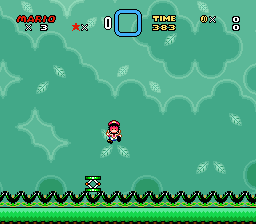 This segment was annoying, because it is very easy to overshoot the barely visible springboards.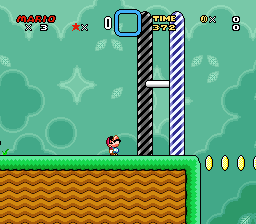 Kaizo traps are a crime against humanity. In that case, don't submit this hack ever again. Post it in here instead.

Read the Hack Submission Guidelines.
HoleNet.info