Hack Name:
A Vanilla Level
Length:
1 level
Author:
yoshiguy978
Description:
Please delete the other one it contains a rom.
This is an update to A Vanilla level with a better overworld and some changes in the level.
__________________________________________________
I myself wouldn't say that this level was absolutely horrible; however, there are several aspects that need to be tweaked before it can be accepted on this site.
PALETTES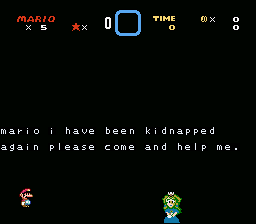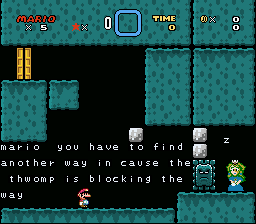 You should adjust Peach's palettes so that she appears as she normally does in the original SMW; she looks unnatural in this image.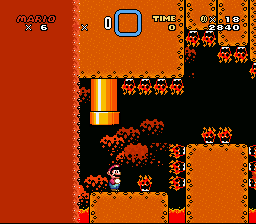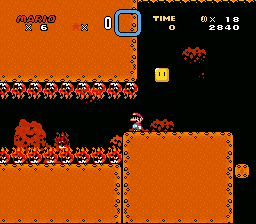 The bright orange palettes in this area should be darkened to contrast with the black background. Otherwise, it'll look far too bright.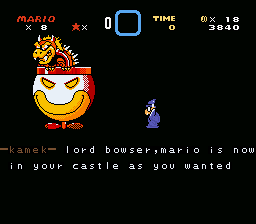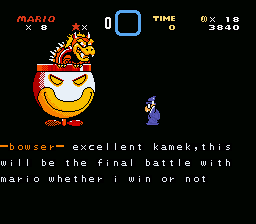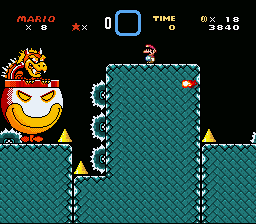 Similarly to Peach, you may wish to adjust Bowser's palettes so that they relative to his original palettes from SMW. In the places he is used, his palettes look either too bright or unfitting for the environments around him.
SPELLING/GRAMMAR
These aren't real reasons for why your hack has been removed, but rather, these are suggested fixes for grammatical errors that you had. I'd recommend that you fix these with the suggestions and/or have someone else to check your dialogs in your hack(s) in the future.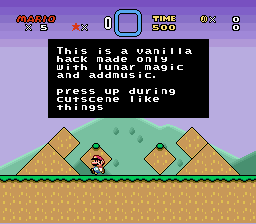 This is a vanilla hack made only with Lunar Magic and Addmusic.
Press UP during cutscenes to proceed.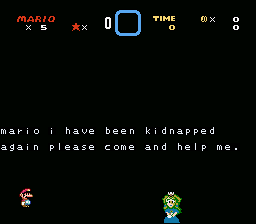 Mario, I have been kidnapped again! Please come and help me!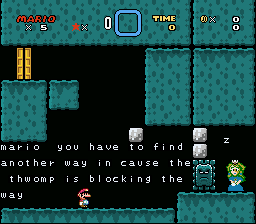 Mario, you have to find another way inside because the thwomp is blocking the way.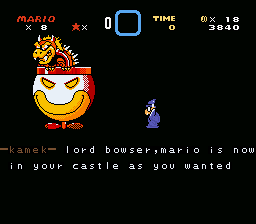 -Kamek- Lord Bowser, Mario is now in your castle as you wanted.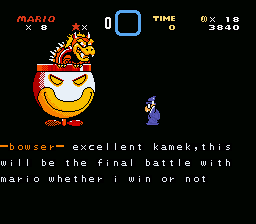 -Bowser- Excellent, Kamek. This will be the final battle with Mario whether I win or lose.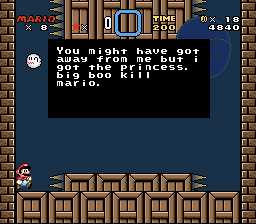 You may have gotten away from me, but I have the princess. Big Boo, kill Mario!
ETC.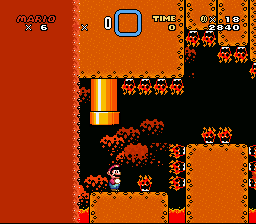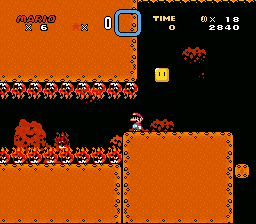 This entire away was somewhat difficult to navigate, and even with a mushroom, I could hardly get through the beginning area while keeping it. Even so, it is impossible to proceed with a powerup as shown in the second screenshot.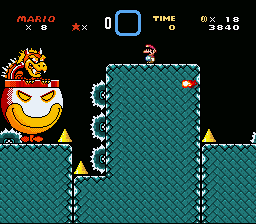 With limited time to act, I could not get through that area without taking damage. It very well may be possible, yet you may wish to adjust this particular spot in your level.
FINAL NOTES
These errors should not be too difficult to fix, and hopefully, your hack will be ready for acceptance once resubmitted.