Hack Name: Black Mario Bros
Author: 0000Nico
Description: Black Mario Bros is my Projekt
sorry for my Kaizo Way
A new hack is comming


The Overworld is Bad Sorry when you want a new Overworld Please send me a PM
LG 0000Nico
---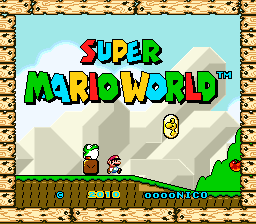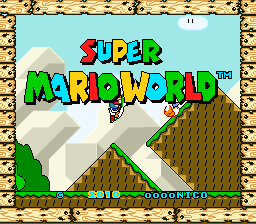 Title screen and intro look wierd, because of graphics clashing.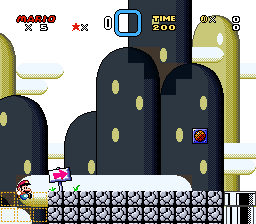 You die instantly upon entering this level. There are other ways to tell the player that the yellow switch palace is a requirement to pass without needing death...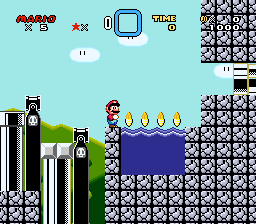 You missed part of the coin graphics.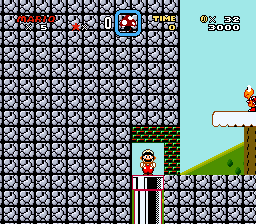 Okay, this here is a bit of a dick move... Kaizo scale, at that. The area I just came from had a fire flower in plain sight, but not placed in a way that I will always get a fire flower before exiting that area to here. That's because those bricks around Mario are fireball blocks (requiring a fire flower to destroy), but without a fire flower, Mario is trapped here. He can't go back down the pipe, and the timer has been disabled. Thus, the player can get stuck here permanently.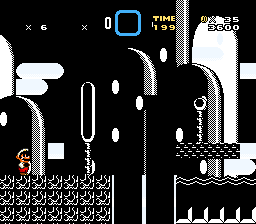 This is where I stopped playing. This level palette actually makes it impossible to figure out what is going on. I moved into what looked like nothing, and instead found myself taking damage and standing on something solid... why did you think this was a good design choice?!