NAME:
A One World Hack
AUTHOR:
cheat-master30
DESCRIPTION:
A short one world hack which tries to mix interesting combinations of foregrounds and backgrounds. Has a lot of custom stuff, but for the sakes of spoilers, I won't name exactly what (it's in the screenshots and text files anyway).
All levels accessible from the start. May have some minor glitches. Difficulty, while low for me may be high for other people.
Note: Screenshots show situations unlikely to occur in normal play.
---
REASONS FOR REMOVAL:
On first glance, this seems like it could be a good hack, but closer inspection reveals that it would require
a lot
of polish before getting accepted.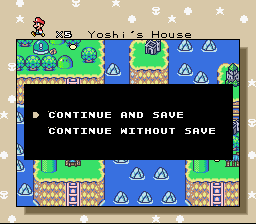 I am not sure what you did to the capital C tile; it appears to have dots in the upper corners for some reason.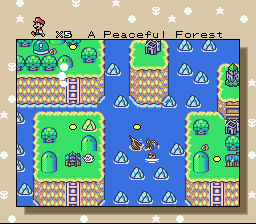 All the levels are available right at the start, leaving no sense of progression whatsoever.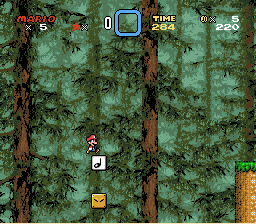 This note block has a bad palette; however, only when you don't bounce on it.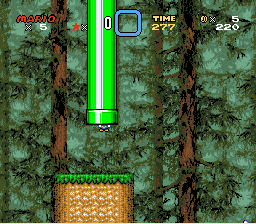 Entering the pipe doesn't lead Mario to a pipe exit, but rather just places him as though he exited through a door. While I won't post images of all of them, your hack is absolutely riddled with this type of inconsistencies; please fix all of them.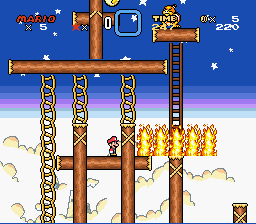 Sumo Bro fire just looks bad when it doesn't hit flat ground.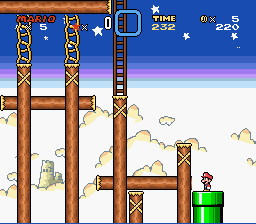 I think you used the wrong tile right next to Mario.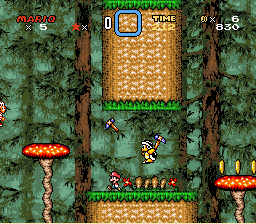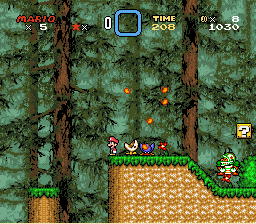 Back to the main level:
what in the world
were you thinking when you decided that Hammer Bros and those fire-spitting Pansers, two of the most annoying-to-get-past custom sprites there is, were appropriate enemy selections for the start of level 1?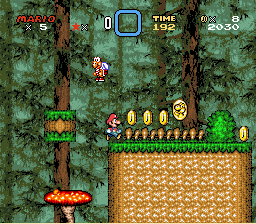 This Dragon Coin doesn't look like the one in the bonus room earlier in the level. Again, a bit of consistency makes your hack look that much more professional.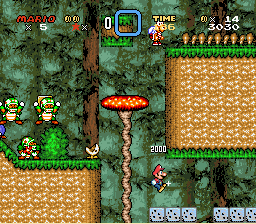 These cement blocks could use a better palette.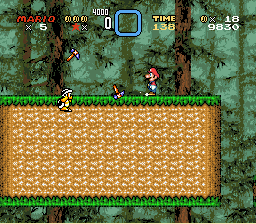 The Hammer Bro jumped down and got stuck partway through the ground here.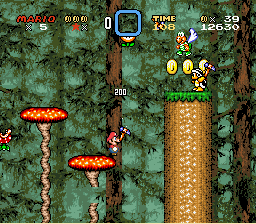 As mentioned earlier, this is
way
too hard for level 1.

After the goal, Mario falls and almost dies, creating pretty effects like this.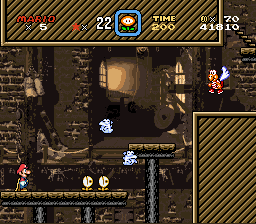 Seems like you tried to change the Eerie's X speed to make it move faster. However, you only changed one value, making the right-going Eerie much faster than the left-going one. You'd expect this sort of thing to be noticed during testing...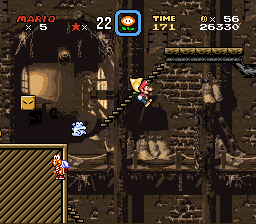 You didn't set up these stairs correctly, as I can fall straight through them.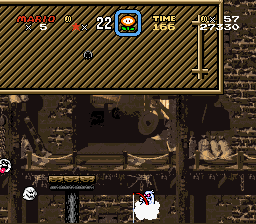 Random crossbeam tiles inside the box, and a badly coloured skull.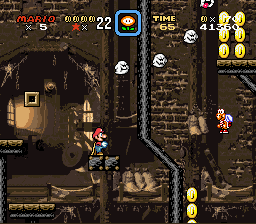 Bad sprite memory settings made my P-Switch disappear...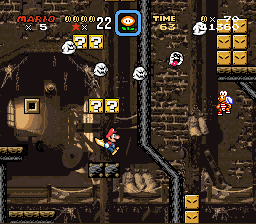 ...so you can't see that it was silver, and thus wasn't supposed to have this effect.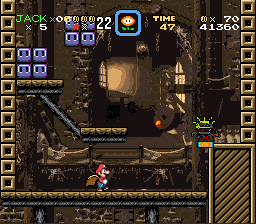 This thing... To be honest, it is the single worst use of the Ultimate Noob Boss I have ever seen. Not because it is uninteresting: it shoots projectiles, stuns you, makes the room dark, reverses your controls, turns invisible, homes in on your position, and probably some other things I forgot. However, just because it does all of this, and sometimes all at once, its behaviour is a complete mess and it is practically impossible to beat without massive tool abuse. The time limit for the level being set as low as it is doesn't exactly help either. I refuse to believe that this boss was tested in any way, shape, or form, and would request that you revamp its attack pattern completely and make sure that it is possible to beat without usage of emulator tools. You know, you don't have to use all the functions of the sprite...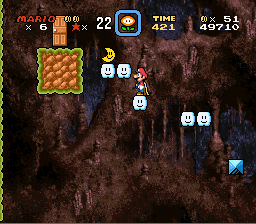 So going up a staircase of clearly visible clouds on the main path of the level is your idea of a secret passage? I never would have guessed.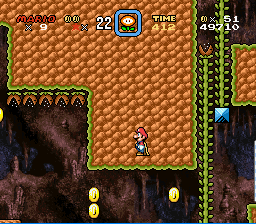 If you don't block off access to the ceiling, make sure that all the dirt tiles inside the ground are solid so that you can't fall down and get stuck.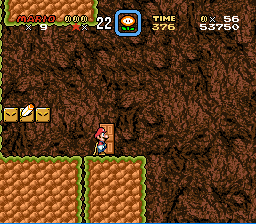 This door appears to be placed right next to a screen boundary, as it leads to different places depending on my exact position when I enter it.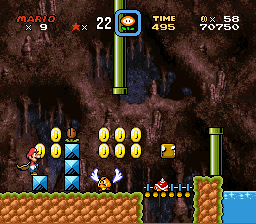 The coin I start out touching doesn't seem to want to disappear.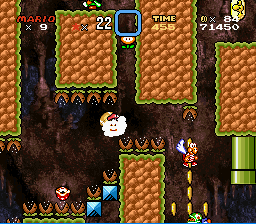 If you had played through this yourself, you would have known that it is nearly impossible to get through the passage in the screenshot as big Mario without getting hit.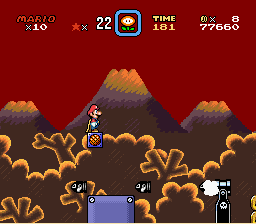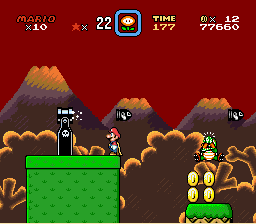 Again, the "2 bytes" part of the Bullet Bill X speed address in the ROM map is there for a reason; the left-going ones still use the default speed.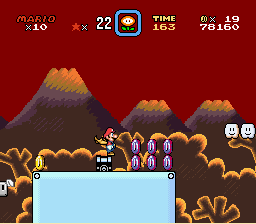 The purple coins don't have the best of palettes.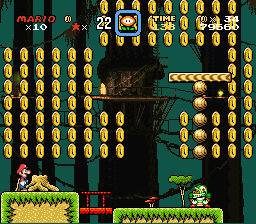 The part of the tree right above that Chuck appears to be missing.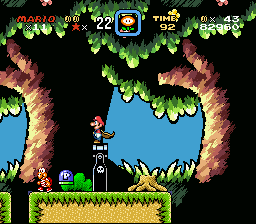 That's not the right corner tiles you're using. To borrow a diagram from my colleague WYE: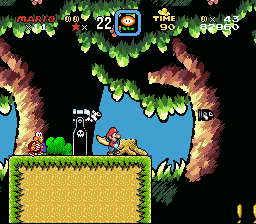 I don't really think this tree stump is supposed to be solid.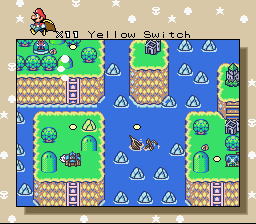 "Yellow"? You sure about that? Because that switch palace looks blue to me.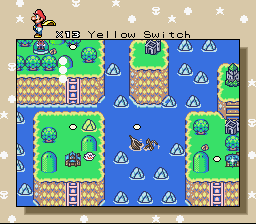 And it doesn't collapse after you beat it, either.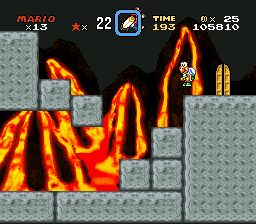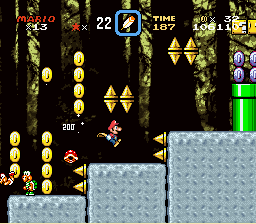 These two screenshots depict pretty much the entirety of this level...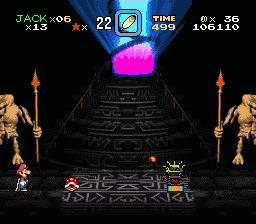 ...which then leads to the same terrible boss fight again. However, refighting him led me to notice a couple more glitches: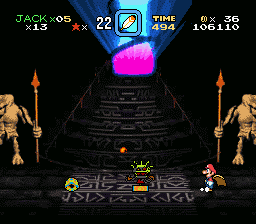 One of the types of shells spawned has a horrible palette.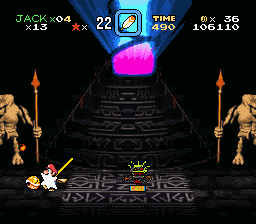 It took me forever to get this picture: those lasers only appear for a single frame, and they don't seem to do anything at all. Why are they even there?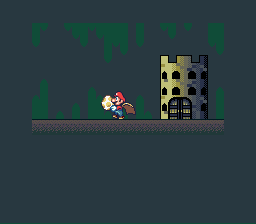 I think this is due to me ending the boss fight while the darkness setting wasn't at its default value, but I'm not sure. It could just be a palette problem.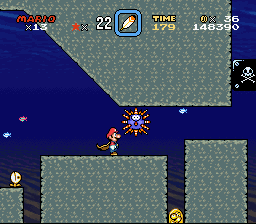 ...so I absolutely have to take a hit here to get by? How nice of you.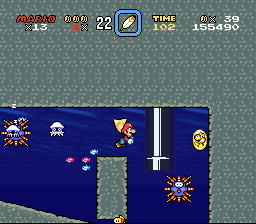 That pipe doesn't look all that appealing.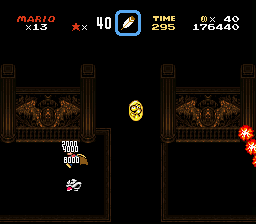 Your change to the Dry Bones' stun time (which seems more than a little arbitrary, to be honest) easily allows me to get infinite lives if I so desire.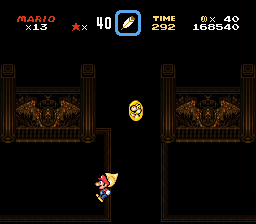 For some reason (I suspect it to be due to insufficient testing) I fall through the edge tiles in this level.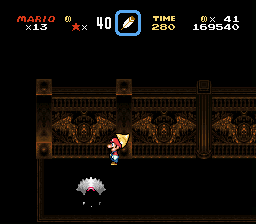 Something is odd with your floor tiles.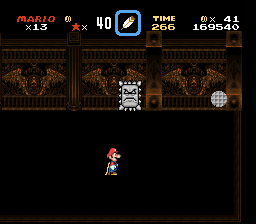 ...and for some reason, the Thwomp rises ridiculously fast. What's the point of these kinds of hex edits when the end result is this awkward?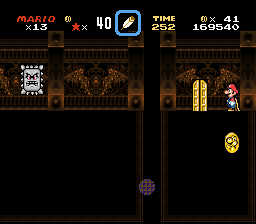 Okay, how the hell are you expecting me to get that Dragon Coin without dying?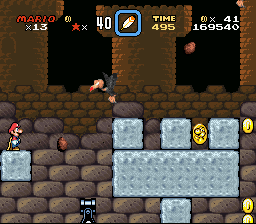 The projectiles fired by these guys move slower than Mario can walk. Is this intentional? Because it looks really strange.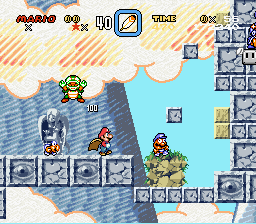 So clearing the previous level activated the Special World Cleared flag? Sure, I'll just go with it.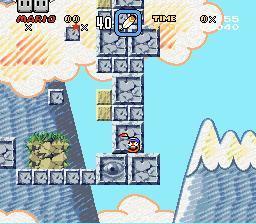 I don't think I am supposed to be able to get inside this one block.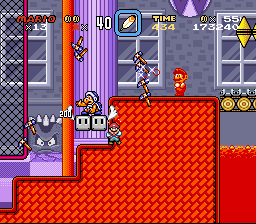 Due to the way you placed the Amazing Flying Hammer Bro, I get glitched into the wall and killed if I stand anywhere on this part of the stair when he descends.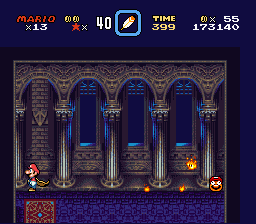 It's hard to see in the screenshot, but the graphics for the hopping flame are reversed for who knows what reason. Also, Mario walking on the boundary between the floor and the wall like that just looks awkward.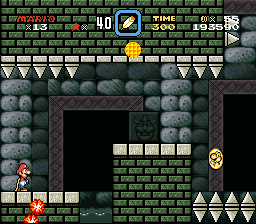 Starting out Mario right in the path of a spinning firebar
really
isn't very nice.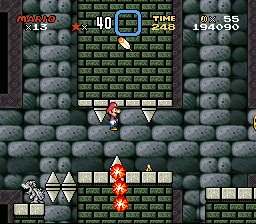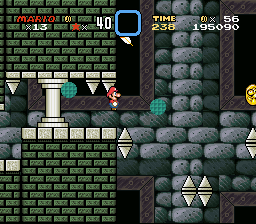 You ever considered creating Kaizo hacks? Because these two jumps would fit very well in one.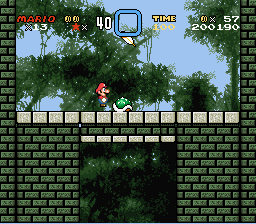 Lemmy's spinning state needs a smaller hitbox.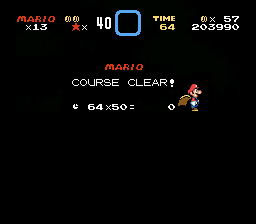 Could you please extend the time limit for this level a bit?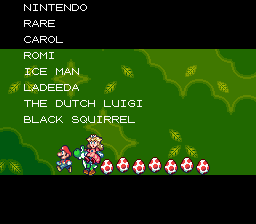 And finally, Ladida doesn't spell his name like that. :V
---
You have the technical stuff down, but it takes more than being able to insert custom stuff to create a good hack. In particular, your level design needs massive improvement, and you need to make sure that all of your levels get properly tested. And yes, that means making sure that they are beatable without emulator tools.
--------------------
My YouTube channel
Get the official ASMT resource pack
here
!