This is my First Hack.
Im Not Sure of the Title Yet, still working on it..
When i am Done Tweaking it will be 100% UNLOCKED and Free to Use.
NO CREDIT NEEDED!!
It will be a GFX Hack used as a Base for those who do not want to use SMW, ALLSTARS or even SMW Redrawn GFX.
I have used some GFX from other Works to Compliment my Style.
Thank You's will be Added to the Credits.
So Far This Hack Includes:
-A Custom OW with A NEW Mario and Yoshi GFX (Awesome!)
-Custom Big Mario GFX to look more like Small Mario (His nose is Bigger with Beady Eyes)
-Racoon Mario instead of Cape Mario
-HDMA Custom BG, FG and Sprites as well as Alternate Palettes
-Custom Blocks, Animations
-Retro Style Level that can be edited to Replicate Old School Games
-much much more...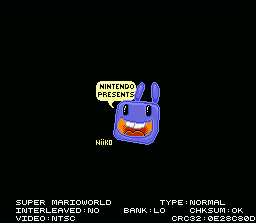 Custom Intro screen. Niiko the Blue Rabbid.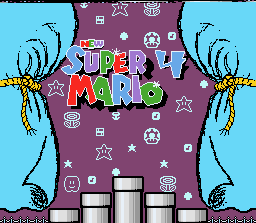 Tentative Title Screen with animated sparkles. Will probably change this..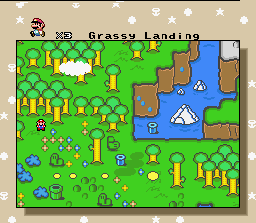 Custom OW with Custom Mario Sprite =)
(Also Notice the Cactus doing the Backflip? Its Animated =P)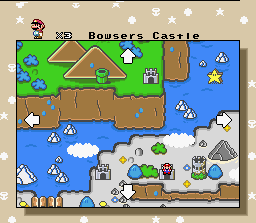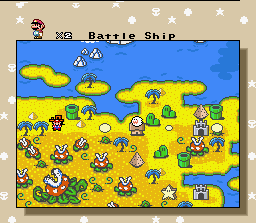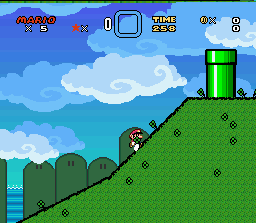 HDMA Fun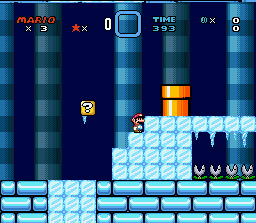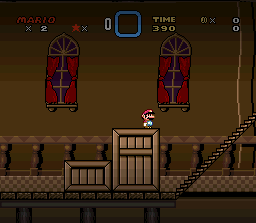 Ghost House with HDMA Scrolling and Darkened edges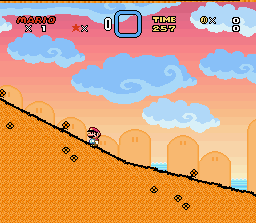 So pretty..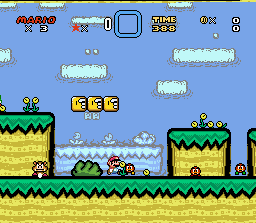 Animated Yellow Nippers and Butterflies. Mini Goombas and Mole Goombas too. This was the first level i drew.
Custom Sprite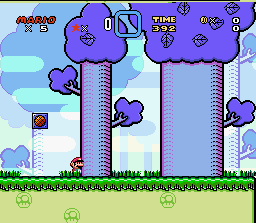 Custom Forest with Mist and Trees and Leaves to climb.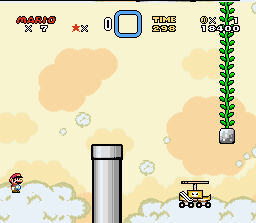 This is going to be a Bonus Coin Level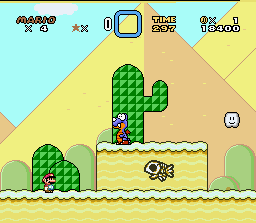 Token Desert Level (not completed yet. Adding Palm Trees)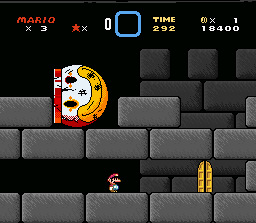 Thinking of adding flames to Bowsers Ride..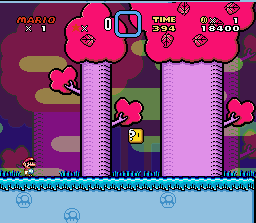 Acid Flashback level lol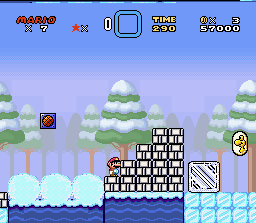 Token Icy Level
Different Token Icy Level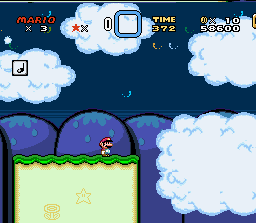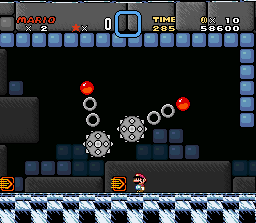 Bowsers Castle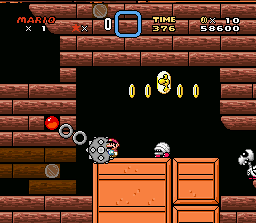 Inside the Air Ship with Crates and Ships that Raise and Lower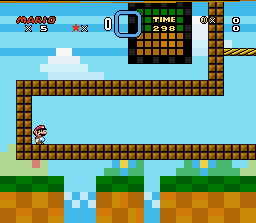 Retro Level 1 (ExGFX and Map16 set up to be customizable. Place 16x16's in Background to build '8bit' BG's)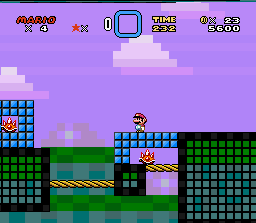 Retro Level 2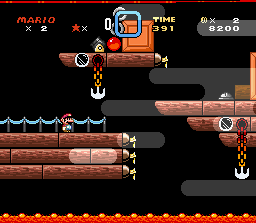 Air Ship
Tag (b) was not closed.