Hack Name: Mario Gives Up - v1.22 - 918.5 KB - 209 downloads.
Length: 67 levels
Author: Cypherclaus - Submitted by: Cypherclaus
Description: A title like 'Mario Gives Up' would make you expwct to see Luigi or something right? Nope. It's all explained in the intro of the game. This was intended as a joke hack at first but apparently it was turning out really good. So I decided to make an overworld and submaps, more levels and it looked like a real game!
I tried limiting slowdown to a minimum so there isn't very much plus I inserted the fast-rom patch.
There is a lot of ASM and gimmicks. I combined these with focussed level design to make it as fun as I could make it.
---
Originally posted by Kris Kringle in a PM
I'm pretty much ready to accept MGU, but I found some stuff that you might want to fix before I accept it.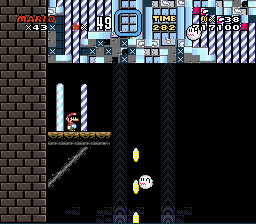 This is after I get the mid-point.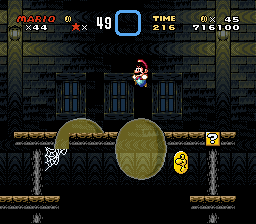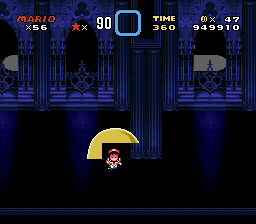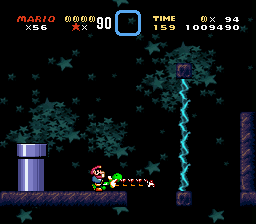 And so he resubmitted. Just trashing this version.
--------------------
IRC Quotes
(
March 20th
update!)
/MKICK 4: Flantastic Puns