Hack Name: "SMW" The New Saga - Beta 1.8 - 194.1 KB - 21 downloads.
Length: 9 levels
Author: Z-Marrytrix - Submitted by: Z-Marrytrix
Description: i am truly sorry to whatever mod i am highly annoying but failing at posting this 300 time's ><" but if this is not right i won't post another :/
this hack takes place 1 year after SMW. yoshi has moved away from dinosaur land and found a new, peaceful place to live. but suddenly a giant statue of bowser blocks the boat path inland and a castle appears on the horizon. what is going on?
this hack is indeed my 1st hack but i think its worthy of SMWC! and i worked vary hard! i tried to keep the feel of SMW wile at the same time adding my own twist to it and i honestly like how it came out.
if you have any feedback please send it to my youtube or E-Mail
youtube: www.youtube.com/user/marioLPmadness
Gmail: marioLPmadness(at)Gmail.com
please enjoy! and rate! (that would be cool too )
---
Well, I'm positive I moderated a hack of yours a long time ago, so this isn't your first hack like you say in the description. That being said, I remember your last hack being, well, really bad. This wasn't too bad at all, and it actually had some fun parts, but there are a few things you need to fix before I'll accept it.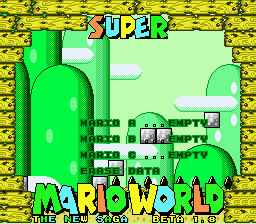 The text doesn't look that bad, but it kind of blends in with the green background.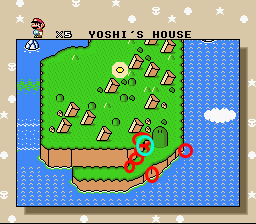 Red = Cutoff.
Light blue = Double black line.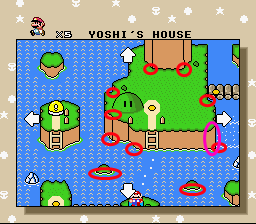 Red = Cutoff.
Purple = Perspective error.
There is cutoff and perspective errors throughout your overworld. I just picked a few screens of it. It'd also be nice if all the level tiles weren't revealed from the start.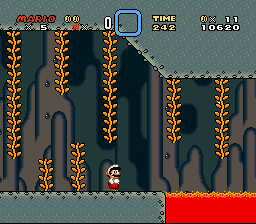 Cutoff vine bottoms. Bad corner tile next to the lava.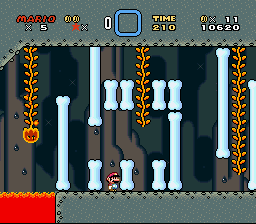 More cutoff, and another bad corner tile.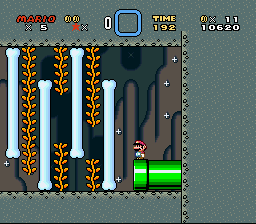 Cutoff up top. Also, why not just connect the ground under the pipe? It'd look a lot better.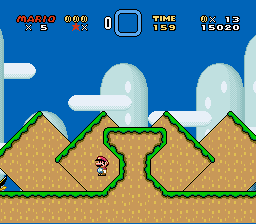 Uh. Why do both these slopes act like cement blocks?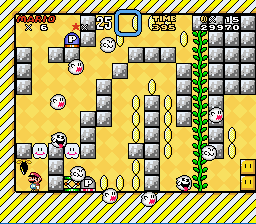 Forced hit is a no-no. Re-design this level so big Mario can go through it.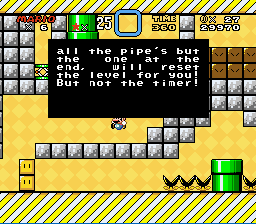 Should read:
All the pipes but the one at the end will reset the level for you, but not the timer.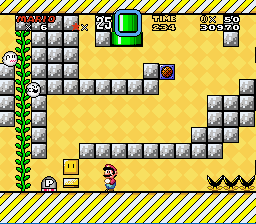 I could get stuck in here, and if I was small, I wouldn't be able to get to the reset.
Thicker black line on the right looks bad.
I still think the lines that just end on the cliff look cutoff, even if people tell me otherwise. Whatever.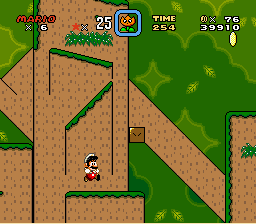 Fire flower appears behind the dirt there.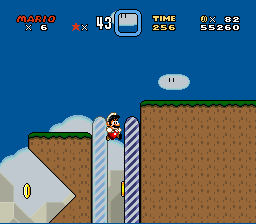 This level was really short.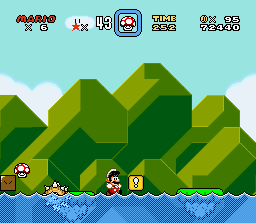 Slowdown. Remove a few sprites.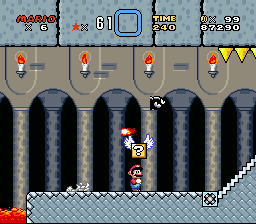 This and a few other parts really seem like original SMW level edits. I just want to remind you to always press ctrl+del before making a level.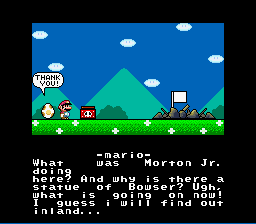 This message isn't spaced out well, and there are a few grammar errors.
-mario-, and 'i' need to be capitals. Also, replace the > after here with a comma, and make that all one sentence.
'now!' should be 'now?!'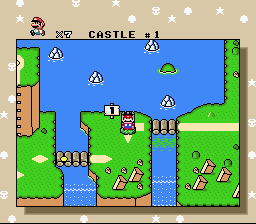 After I beat this level, I have to actually press right to advance. It should just advance me automatically.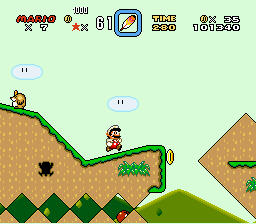 More slowdown.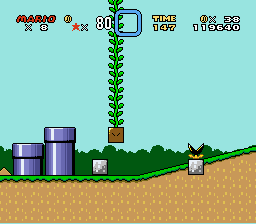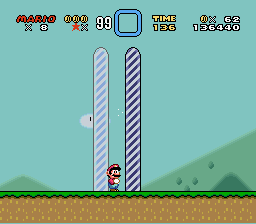 This level needs vertical scroll, and it's really short.
You've improved a lot, and I can definitely tell you worked hard on this. Fix this stuff up, and I'll accept it.