Hack Name: Run Run Mario Run
Author: HeavyMetalGuy
Description: Hi

This Hack Has Custom Music, Custom SFX, Custom OverWorld, And A Few Custom Blocks
---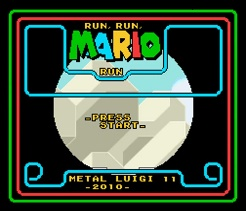 Not a valid screenshot. Please use the built-in screenshot feature in your emulator to take proper screenshots. Also, you need to show more than just the title screen!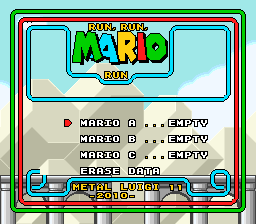 The title screen also gets messed up when the file select pops up.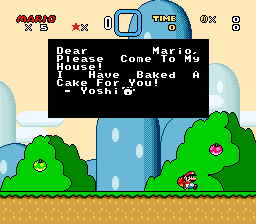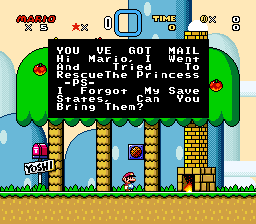 Proofread message box text! You are using capitalization wrong. Also, the Yoshi pawprint is cut off at the top.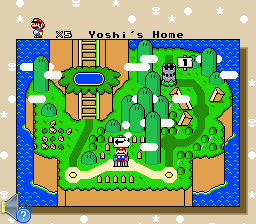 Wow, the music is very bizzare in the overworld...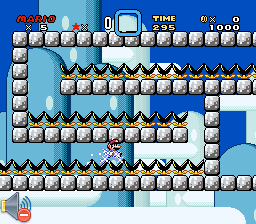 ...and absolutely fucking BROKEN in the levels! It's the sound of a machine gun! ...Did you actually test your hack?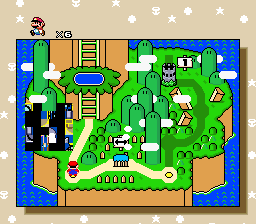 You forgot to uninstall the title recording ASM.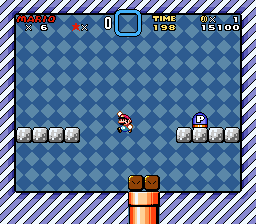 Pipe cuts into the ground. Also, if you don't collect the coins blocking the pipe, you're screwed! Entering said pipe causes the game to crash.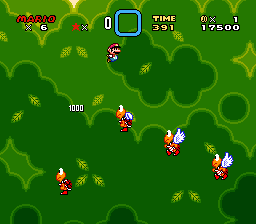 This level was pretty much nothing but this. Long, tedious, annoying. No.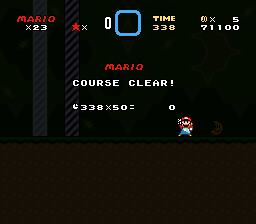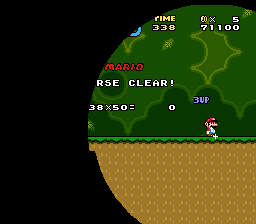 Extremely easy to obtain 3UP moon. Make these harder to find.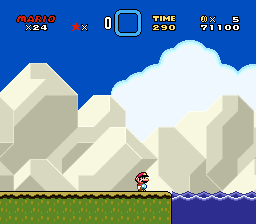 Water needs to have solid boundaries. This does not fly.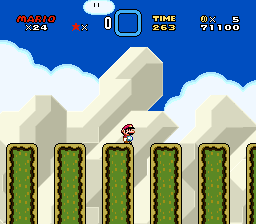 BORING.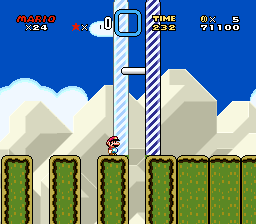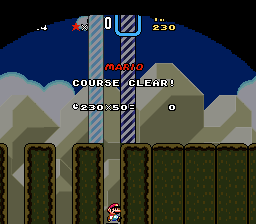 Let Mario do his victory walk.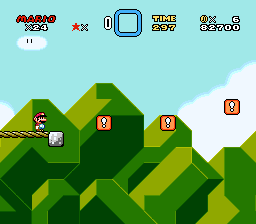 MORE BORING.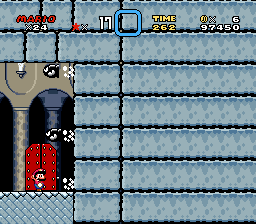 Invisible Bullet Bill shooters. You place the shooter sprite directly over a Bullet Bill cannon tile! And the door also makes the game crash.

Your hack violates the following:


Quote

1b) Your submitted hack must have at least one screenshot!
When you submit your hack, you should also upload at least one screenshot, if not several. An acceptable screenshot should feature an example of actual gameplay from the game (e.g. a screenshot that features the player, typical graphics and level design, choices of sprites, etc.). Unacceptable screenshots include unrelated images, as well as screenshots of simple, unrepresentative things (e.g. the Nintendo Presents screen or a very bland beta title screen). If you use the title screen as a screenshot, please include another screenshot of actual gameplay.

7a) Keep it fair, and keep the hack at a legitimate difficulty!
i.e. Avoid things like death after the goal, blind jumps, forced damage, excessive enemies, places where you can get permanently stuck, excessive 3-UP moons, glitch abuse, projectile sprites (like Bullet Bill) placed directly into a level instead of using the correct shooter/generator sprite, etc.

8a) Test your hack on all major emulators!
This will ensure that all players, no matter which emulator they are using, can play it without experiencing slowdown, crashes, or audio glitches. Major emulators include but are not limited to: zSNES, SNES9x, and bSNES.

9) Quality level design
Your hack has a much higher chance of being accepted if the level design is fun. Conversely, if the level design is found to be lacking then a little cutoffness may be enough to push the hack into deletion.



Please read the Hack Submission Guidelines.
HoleNet.info