I have noticed while making levels that i have certain strengths and weaknesses in making parts of a hack. I wondered if anyone also has these.


For me, my strengths and weakness both revolve around level designing, although i haven't messed around much with coding in SMW, I am familiar with coding in other things/games, and it isn't necessarily hard, but it felt a little tedious to me.

I feel great making those final levels of a hack or bosses, I love making these because the difficultly bar at this point in games can be very high, and also making it within fair playability.

But i just have this true hated for making water levels. Once i start making a water level, i eventually blank out of ideas a few seconds after starting, i just don't know why...

EDIT: Lol, i'm really like how =D= set it up, so i'll make a quick version of mine with that set-up.

2: mainly level design
1: OW
0: Coding, porting
-1: creating ExGFX
-2: Finishing stuff in general, water levels
Hmm, I was thinking of starting the same thread, but you clearly beat me to it. So, here's a list of strengths and weaknesses, from 2 to -2, where 2 is a super strength, 0 is something I don't know how to do at all, and -2 is something I am terrible at.
2: Overworld design, redrawn graphics.
1: Layer 2 effects, puzzles, level design, palettes.
0: Custom anything except exgfx and blocks
-1: Integration of plot into levels, laconic message box messages.
-2: Coin placement, underwater levels.
--------------------
Currently working on
Æther: The Infinite Library
!
Other Submissions of mine:
SNES Controller Graphics
Interesting Thread, here I go!
Strengths:
Level Design
Pallettes (My fave part of level making

)
Water Levels
Level Names
Weaknesses:
OW design, I cant really get it so perfect standards but my OW' are fine anyway.
GvS @smwcentral.net ~ u:11380
Strengths:
Level design (My favourite part is decorating the levels)
Overworlds (I started as a n00b at it but I think it's going better)
Fitting graphical feelings with music

Weaknesses:
Level names
ASM (I can't do a thing lol)
Water levels (I'm not good with it because I don't like them myself)
My strengths are Level Design, Overworld design, Fitting music, Palettes and Sprite placement. My weaknesses which I am trying to get better at are ASM, Graphics creation and porting.
On a scale like =D='s:

2 Palettes
1 Level Design and map16
0 Creating custom sprites
-1 Creating custom graphics
-2 Creating custom music
--------------------
So yeah, I'm not really going to be posting for a while. Not that anyone cares.
STRENGTHS

-Level Design
-Palletes
-Almost anything else that can be done in Lunar Magic, spritetool, blocktool, etc alone
-Graphics Ripping and Drawing (To an extent)

WEAKNESSES

-ASM coding
-Music Porting
-Overworld design
Isn't it a bit easy to go 'yeah, I'm great at level design' ? I mean, that is hands down the single hardest thing to get right, and subjective as all hell.
Originally posted by raocow
Isn't it a bit easy to go 'yeah, I'm great at level design' ? I mean, that is hands down the single hardest thing to get right, and subjective as all hell.
lol. Yeah, it's what it all comes down to in the end, and it's alot more complicated then how we are currently describing it. but I see this as more as how confident we are in level design in general.
Ups:

Graphics.
Tools.
Porting.

Downs:

Weak level design.
ASMless.
Weak OW(?)
Yeah...level design might be tough to rate accurately, I have to admit. But the whole set of ratings is subjective anyway, and I for one have a hard time rating ANY of them accurately.

On a scale from -5 to 5, where -5 is "couldn't do it if my life depended on it", 5 is "I am awesome at doing this", 0 is neutral, and x/0 is "I don't even know how to do this", here's a list of everything I can think of. (I'll add more if I think of them.)

General level design: 1
Palettes: 2
General overworld design: 2
ExAnimation: 2
General ASM: 2
Coding blocks: 4
Coding sprites: 2
Coding patches: 2
Mode 7 stuff: x/0
VRAM-related stuff: -1
Enhancement chip-related stuff: x/0
HDMA: 1
Porting music: 0
Composing music: 2
Using samples: -1
Making storylines: 3
Ripping graphics: 0
Drawing graphics (general): -3
Drawing graphics (FG): -2
Drawing graphics (BG): -3
Drawing graphics (sprites): -4
Inserting Layer 3 backgrounds: -2

Strengths:
Some ASM
Music composition
Plot

Super strengths:
N/A

Weaknesses:
Drawing graphics
Ghost houses
Water levels
Porting from MIDIs

Super weaknesses:
Drawing sprite graphics
Going to go with imamelia's method of rating, except I'm only going to rate what I know:

General level design: 4
Palettes: 3
General overworld design: 3.5
ExAnimation: 5
General ASM: -4
Drawing Graphics (FG): 2
Drawing Graphics (BG): -4
Drawing Graphics (sprites): -1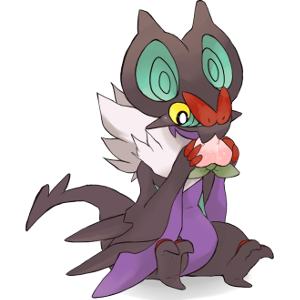 +3 asm
+2 OW
+1 palettes
=0 story
-1 exgfx
-2 music
-3 level design
--------------------
Strengths:
- Music
- Overworld
- Palettes
- ASM

Neutral:
- Level Design
- Graphics

Weaknesses:
- Storyline/Plot
- Drawing graphics from scratch
Extras


I should have something witty to put here (even if it's just to update dated info), shouldn't I?

Advertising Space
Pros
- I'm not gonna toot my own horn here.

Cons
- OW design. My maps are largely flat.
- "Non" linearity within levels. Then again, there's nothing inherently wrong with that. I mean, Galaxy managed just fine.
- Boss design. I'm reduced to having to use bits and pieces of existing sprites to get what I want.
- Composing music, though I've never bothered trying.
- ASM-related things from scratch. Simple stuff excluded.
---
Strengths:
Coding blocks/sprites/patches
Palettes
Overworld
Level design.. not really sure but I think I can make pretty good levels.
Using SMW hacking tools (sprite tool, block tool, Terra Stripe, Hex Editor, etc.)

Neutral:
Porting music
Making SMW-hacking tools
Ripping graphics
Making storylines/plots
HDMA, I've worked very less with it so..
Making level names

Weaknesses:
Drawing graphics
Composing music, I've never really tried but I know I can't anyway.
Strengths:
Overworld Designing - 4
Music - 2
Palettes - 3
Writing Stories - 4

Neutral:
Level Design - 1
Playing Hacks - 1
Level Names - 1,5
Music Porting - 0

Weaknesses:
Inserting custom blocks (always finding an incompatible couple...) - -2
Finding GFX for levels (I always need to find a perfect one!) - -3
Creating my own music (percussion and drums...) - -4

--------------------
...Huh?
2 Level design
1 MAP 16
0 Overworld
1-custom music graphics etc...
2-ASM
Strenghts:
-ExGFX
-using tools
Neutral:
-plot
-ASM
-Overworld
-palletes
Weaknesses:
-Music
-Level design
That's how I rate my skills.
--------------------
Yoshiegg Powerup Expansion
It's a patch about getting powerups other than a mushroom from Yoshieggs...
It's currently fully functional, but I'm still taking suggestions and want to fix any possible bugs...
Strenghts:
ASM
Music
Palettes

Mehs:
Coin placement
Ripping GFX

Bads:
Coming up with ideas for asm.
Creativity
Composing
Drawing
| | |
| --- | --- |
| Pages: 1 2 | |
Forum Index - SMW Hacking - SMW Hacking Discussion - SMW hacking Strengths & Weaknesses