Hack Name: No Name Needed - Demo 1 [FIX 2] - 231.7 KB - 10 downloads.
Length: 9 exits
Author: 10204307 - Submitted by: 10204307
Description: (Sorry to be a bother, but the previous fix didn't fix something important, something that prevented you from accessing Of Another Hue (1-7). Please delete the previous fix. Once again, sorry!)
Hey everyone, this is 10204307. No Name Needed is a vanilla hack... taken to extreme levels of awesomeness(tm). I hope you enjoy my hack, I did a lot of work on it.
If you need a walkthrough, then simply ask the "Help in Hacks Thread". Don't PM anything to me, please. I'm not good at writing walkthroughs. (you'll see why I say this when you get to the last two levels).
---
Well, you are definitely good at making puzzles, and some of the level design in the hack is pretty well done. Unfortunately, the errors started to pile up. There are a few game-breaking ones as well.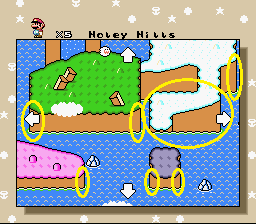 Yellow = Perspective error.
There are other perspective errors throughout your overworld, but I just picked the worst spot to show.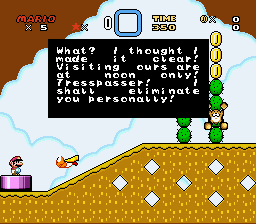 *trespasser *hours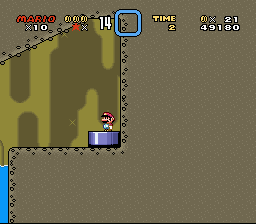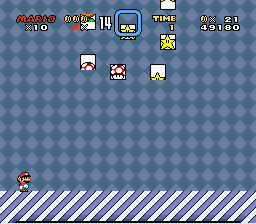 Here's one of the game breaking errors. When I go through this pipe, supposedly at the end of this level, I go to level 0.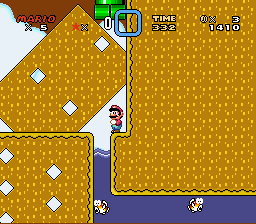 Pipe blocks have a pixel of cutoff.
Also, your palette here is a little weird. The shadow underneath the grass part of the foreground should be darker than the rest, not lighter.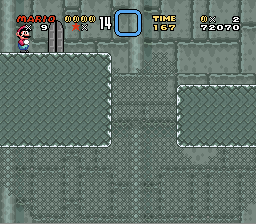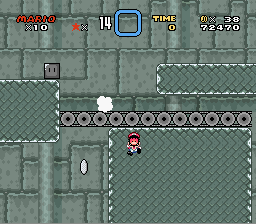 This area is ridiculously confusing, as such, you should give the player more time. (This is where I stopped playing, by the way.)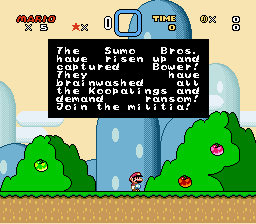 I think you mean Bow
s
er.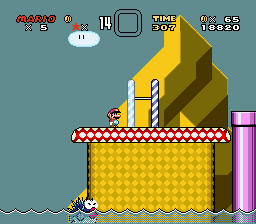 Midpoint bar appears behind the posts.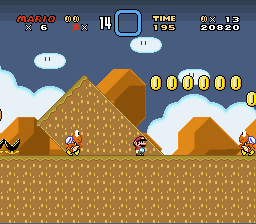 This palette is kinda overly saturated.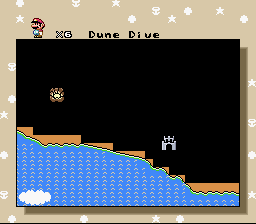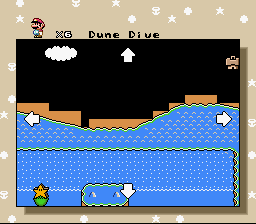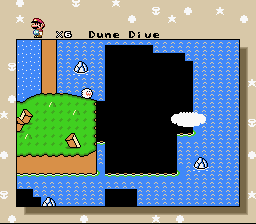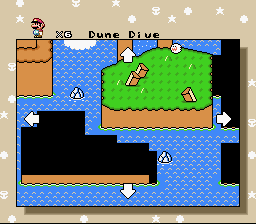 After I beat the second or third level, (can't remember which) this happens. This really needs to be fixed.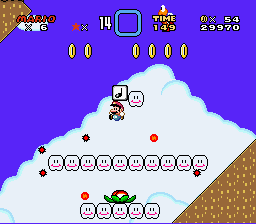 Invisible clouds, eh? One frame looks like a note block when I hit them, though.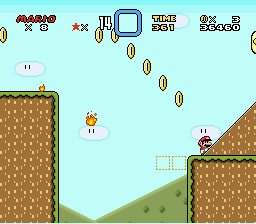 This jump is pretty darn hard to make, maybe move one ledge one block over to give the player some margin for error.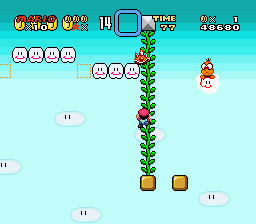 Slowdown.
Yeah. Some pretty random errors. I feel like this could've been tested better before it was submitted.
--------------------
IRC Quotes
(
March 20th
update!)
/MKICK 4: Flantastic Puns