Hack Name: Another Mario Adventure (Demo 1.1) - 160.7 KB - 44 downloads.
Length: 6 levels
Author: NismoZ - Submitted by: NismoZ
Description: ...Yes, demo 1.1. I only didn't submit 1.0 because you guys would probably hate the bugginess.
Another Mario Adventure is a hack that started as a 'Hello World!' hack, and is going well so far. No story cause I don't want to put any spoilers here, but it's really all summed up in the intro. The point of this game isn't an epic story, or wonderful gimmicks or ASM, but for fun. The levels may be a bit short, though.
This demo fixes all but two major bugs that I can't find a way to fix, but those are near the end of the demo; it won't hinder gameplay.
---
This hack is pretty okay. You did a decent job, NismoZ, but there are quite a few errors that really need to be fixed.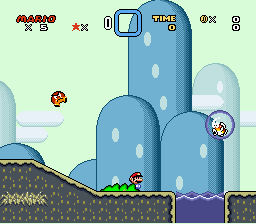 There's a pixel of cutoff on the water there, and for some reason, the goomba doesn't have a parachute.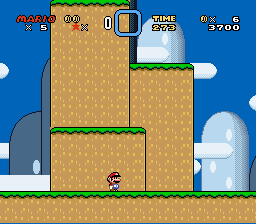 Bad corner tile here.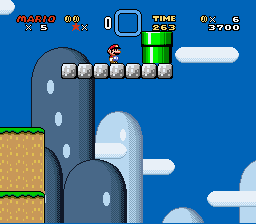 Another bad corner tile, and the cement blocks cutoff the pipe.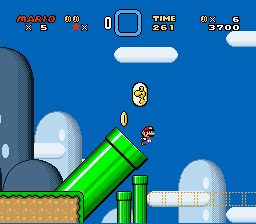 'Nother bad corner tile.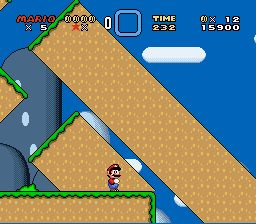 Cutoff.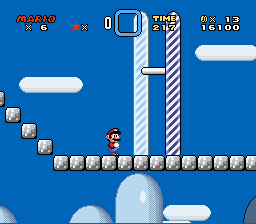 Cutoff.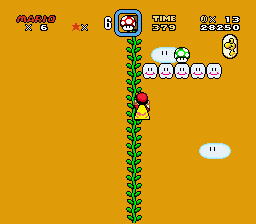 This 1-up is rather easy to get. Not really a removal reason, but you might want to make it a bit harder to get.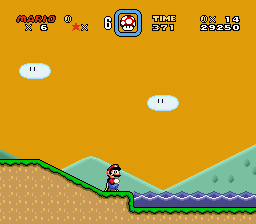 Cutoff.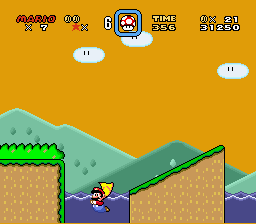 Cutoff on the bush.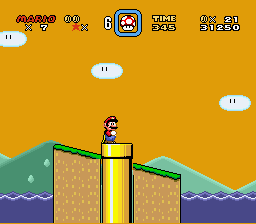 Major cutoff.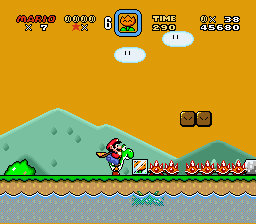 Lots of slowdown.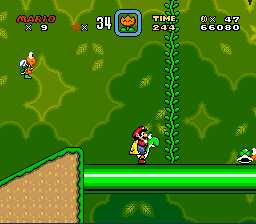 Slowdown.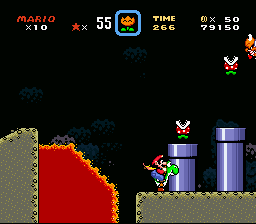 More slowdown.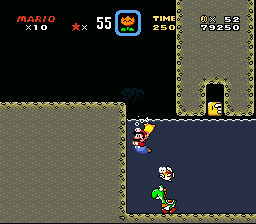 And, again, slowdown.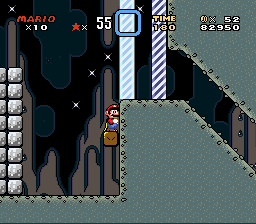 Bad corner tile.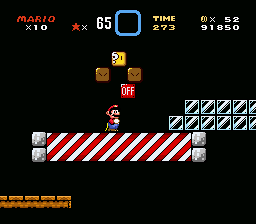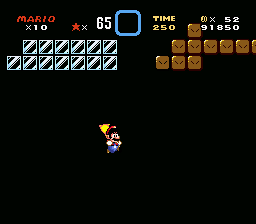 This really is a jerk move. A second ago when the switch was on, the blocks were pass-through, but I turned the switch off, which should've made these solid, but these are the opposite, and I died.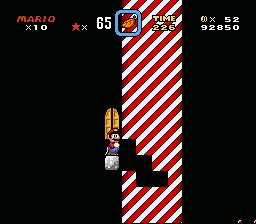 If you're not fast enough, you can get trapped here. The block also causes some pretty bad cutoff.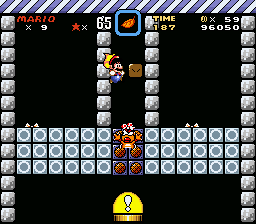 What is even the point of this boss fight? It's the easiest thing ever.
Also, since I can see all of Wendy, she is really cutoff.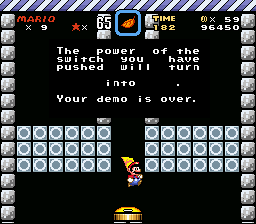 The switch block graphics don't appear in this message.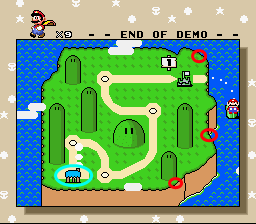 Red = Cutoff.
Light Blue = You should make that brown area whole.
The overworld is alright, for the most part.
Yeah. A bunch of minor things to fix before this is accepted.
---
IRC Quotes
(
March 20th
update!)
/MKICK 4: Flantastic Puns