Hack Name: Super Greenman's World Demo - 31.6 KB - 19 downloads.
Length: 7 exits
Author: greenman1147 - Submitted by: greenman1147
Description: A demo for my upcoming Super Greenman's World. Try to watch for faster ways to finish a level!
---
This hack needs a lot of work. The level design is of very, very poor quality.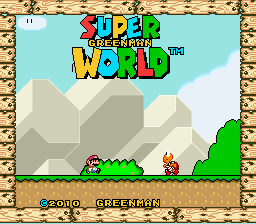 There's some cutoff on the 'r' in Super, and there's a random line next to the 'W' in World.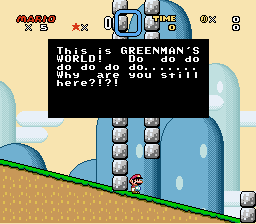 Nonsense message.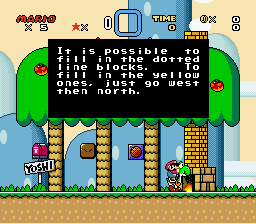 Pretty close to an unchanged message.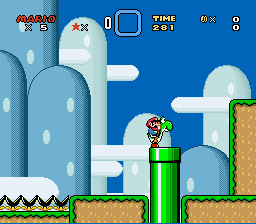 The ground would look a lot better if it was connected. There are examples of this throughout your hack.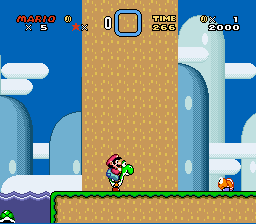 Cutoff.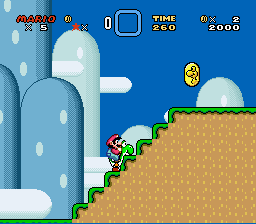 Lots of cutoff.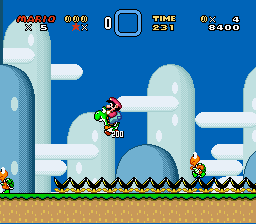 If I lost Yoshi before here, I'd be screwed.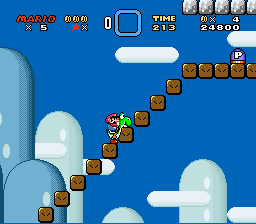 Overuse of blocks. Try to use ground instead of blocks as much as possible; it looks a lot better.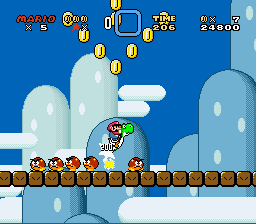 Slowdown. Remove a few goombas.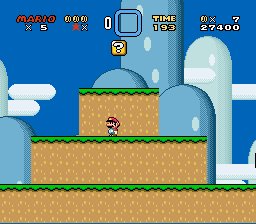 More cutoff.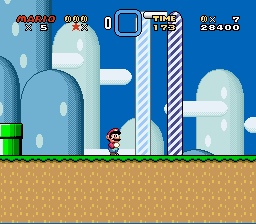 Goal posts are too low.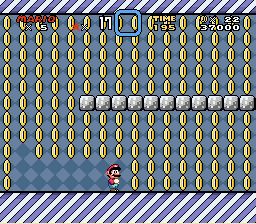 Unchanged part of the Yellow Switch.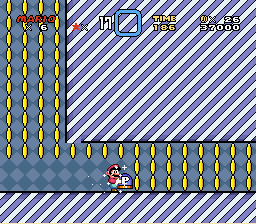 Cutoff.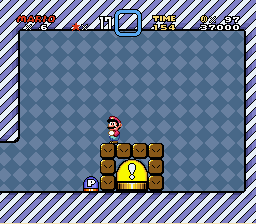 If I didn't bring the P-Switch out of habit I'd be stuck. That's what is commonly referred to as a
dick move.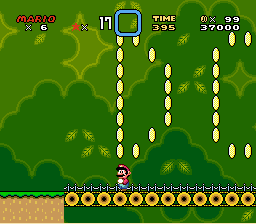 Cutoff.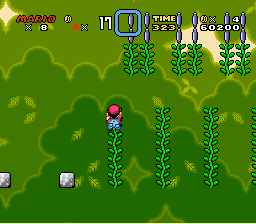 Cutoff.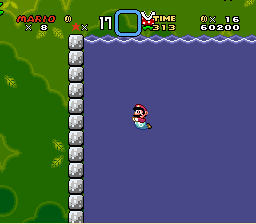 Cutoff.
sigh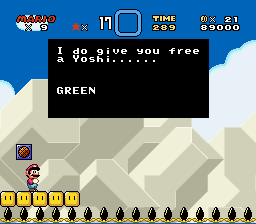 This is where I stopped. The message makes me think that a Yoshi is supposed to appear, but it doesn't, which forces me to kill myself.
Now look at every single screen shot I took. Almost every one is an example of flat, uninteresting, and overall poor, un-fun level design.
Please play some of our
featured hacks
, and read the
Hack Submission Guidelines.
--------------------
IRC Quotes
(
March 20th
update!)
/MKICK 4: Flantastic Puns