Hack Name: Nostalgic mario (demo #2) - 219.8 KB - 38 downloads.
Length: 5 levels
Author: deedeedeechu - Submitted by: deedeedeechu
Description: Mario goes on vacation but finds that a lakitu said he apperntly "stole some special power." (This is only world 1. The title of this hack will make sense soon.) And after the lakitu encounter, he remembers the angry goomba. SOmething doesnt seem to add up. What is this power of notaslgia? Why are you trying to figure it out?
IN this hack:
coustom music
coustom FG
2 blocks
cosutom sprites
---
This hack is very, very close to being accepted, and I have to say you did a pretty good job, but there are a few things that were overlooked that really should be fixed.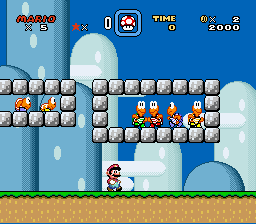 Lots of slowdown throughout this level.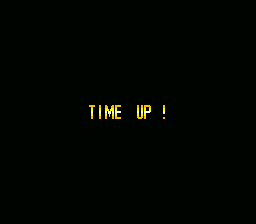 And it's possible to die (from the bowser statues); I get the Time Up! glitch.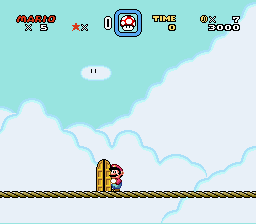 Cutoff.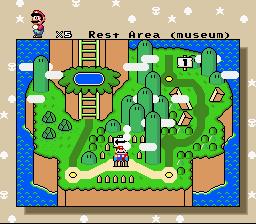 That last level tile is already revealed, and it'd be nice if you made your own custom overworld instead of just using the SMW one, but you don't have to.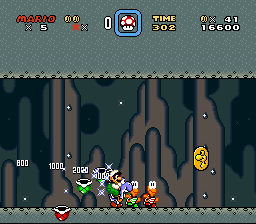 Slowdown.
This frame of the noteblock is really glitchy. You need to change your FG graphics set.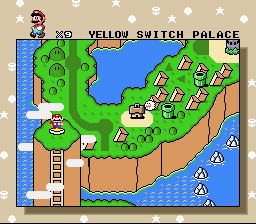 It'd be cool is you at least made the name of this level 'Yellow Switch Palace' to show that you changed it.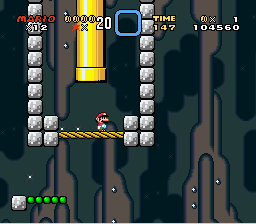 Cutoff.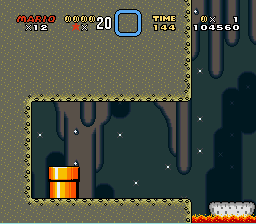 Screen starts too high.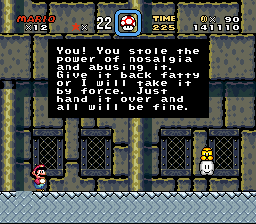 *nostalgia
*and abused it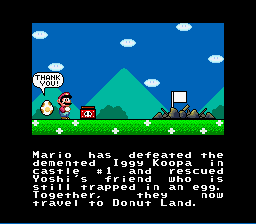 Please change this message.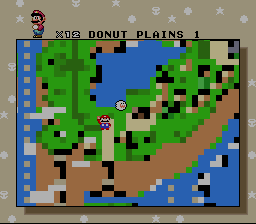 Don't let the player continue into the original SMW. Close off this path or something.
Just a quick fix and you'll be set.