The messagebox is yet to be animated, but the big problem with it, is it's backwards. The shiny should be on the left.
--------------------
Originally posted by Dakress
And the porcu-puffer frames were "pasted" in the wrong spots.
Also,SNN,do you think that is a good idea to do this?
Originally posted by me
SNN,I think that the palettes could be "rearranged" to make them work well with the flashing color.
Something like this:
*pic*
Aren't we disabling the flashing anyway?
--------------------
Your layout has been removed.
Base ROM has been updated. All of the recent graphics have been included, as well as FirePhoenix's global palette (level 1). A couple of graphics need to be redrawn to match it, but overall everything seems to have worked out.

AddmusicM has also been applied. There are still a couple of apparent bugs being worked out with it though, so ignore any potential sound issues for now.
Just FYI, you didn't include the cloud palette fix I sent with everything else, it still has an orange outline in the base rom. Also, the cement block now needs to be set to palette 5 in the map16 to look correct.

I'm willing to fix up a couple graphics too if need be.
Cross-posting from the palette thread.
Originally posted by TRS
Originally posted by flareblade26
IF we do that, we can make all the graphics super freaking detailed. A.K.A. all the graphics people will have to re-do their graphics with some more detail keeping these pallettes in mind. I'm sort of in favor for it, it will upgrade the graphics almost tenfold.
I can reshade the graphics already in the ROM if this would help.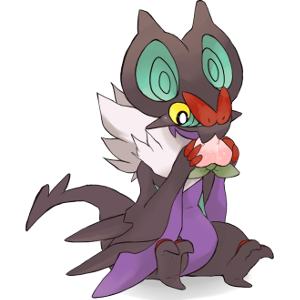 The majority of mine don't need to be, like I said, the messagebox, which I already did, is about it.
The rest were just palette fixes, also already done.
--------------------
Can you release another one? The brown "used" blocks (among other things) are all pinkish and what not. I don't know whether this is intentional, but it just don't seem right.
S.N.N.,
Are we going to start all over again and redraw the graphics? Are we going to have to reserve levels? B/c when you get everything figured out, I was wondering if you could see if you could use my puzzle level that was not used last time. I will probably change it and fix it a little bit more so let me know.

Lespna1
We already have redrawn all the gfx.
Not all the GFX. We're still working on tileset-specific graphics.

Also, are we going to get a base ROM update soon?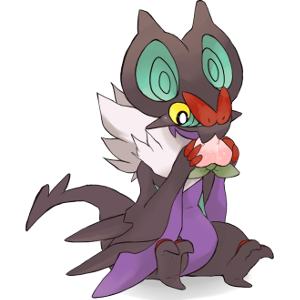 Not until Kipernal is finished with preparing the recent composition load I've received for addmusicM. Once all of the new stuff is in, I'll put up a new base.

Should be a couple days, I reckon.
I've updated the base ROM. Allow me to point out some stuff I've implemented:

-Several new songs.
-Level 1, created by FirePhoenix, entitled "Girder Grasslands". You can press up from the hub and enter to check it out. Bear in mind until we get some custom blocks in it, the level is only about 90% functional.
-The status bar is currently disabled.

I am waiting on the following items, and level signups will NOT begin until these are received and implemented:

-p4plus2's custom status bar.
-The SMWC Coin (Sind)
-Any sort of custom powerups that people have requested.
-Probably something else I forgot.

Just an idea of where we're at. In the meantime, keep the tilesets and compositions coming. The more we have to start off with, the better.
Two things about my level, the main level should use the Vertical Scroll at Will setting, and two the sublevels still needs its entrance to be set to a pipe entrance.
Well, I gave the level a play-through. Very nice!

I now see what FP meant by the song working well--it fit perfectly.
Did anyone else notice the music getting scratchy during certain sound effects, like mushroom growth, pipe sfx and enemy hits?
Yeah, but don't worry about that too much for now. Kipernal currently has the TXTs and he is sorting that out.
Yes, although that isn't -too- necessary for starting levels (unless someone wants to incorporate a gimmick that requires Mario's image). Glad to see you're still working on it though.

In other news, did a small base ROM update. It includes a couple of new tracks, as well as a couple of graphical sets. I encourage continued submissions of graphics and songs to help build our base up.

ALSO: You should probably read Credits.txt, especially if you did something for this project. I don't want to miss anyone, and with all the submissions I've received lately, I may have accidentally forgotten to include someone.
Extras


I should have something witty to put here (even if it's just to update dated info), shouldn't I?

Advertising Space
Counter-Break Y has been patched to the ROM and SNN is encouraging people to utilize him more in their levels. Will people actually do that? I'm not sure.

(I most likely will, for starters.)
---
Forum Index - Events - Super Mario World Central Production 2 Completion Project - SMWCP2 Archive - The Base ROM, Various Tools & Files (2015-07-19)