Hack Name: Super Mario in: Yoshis Revenge - 499.4 KB - 94 downloads.
Length: 39 levels
Author: 2dareduck - Submitted by: 2dareduck
Description: An unprecedented new enemy has emerged. His plan, to kidnap Princess Peach. Now it's up to Mario to save her and subdue this new foe.
Old Friendships will be lost, new freinds will be made, and Mario will learn a valuable lesson.
-5 worlds-
---v.1.2 ips file should work. Was tested on Zsnes.---
---
Thanks for being patient with me, it took a long time to moderate even a little of this because I've been busy and such.
As for the hack, there's some alright level design here and there but there is A LOT of small errors throughout the hack. I'm just showing screenshots of the first world and a bit, and there's almost thirty.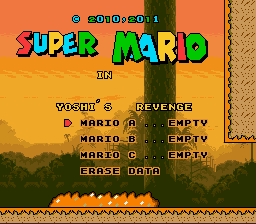 Level file text kind of blends in with the palette here.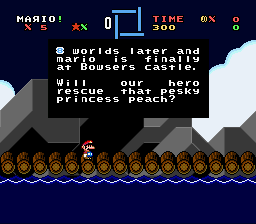 '8' has a bad palette.
Mario*
Bowser's*
Princess Peach*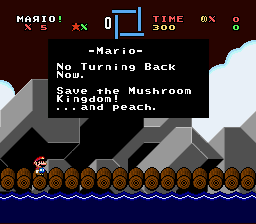 *No turning back now.
*Peach.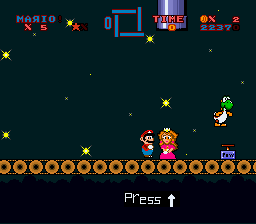 The status bar is cutoff and has a bad palette. This happens in almost every level.
You really should get rid of the new item box up there.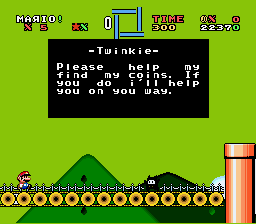 *me
*I'll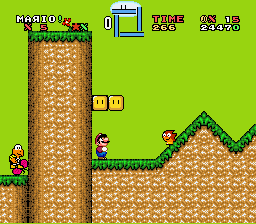 This is a real pet peeve of mine. Instead of making the block square by adding another black pixel like this, actually use the colours to make the middle of the block square as well.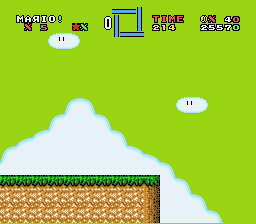 ...?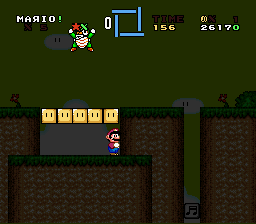 OH! I was literally supposed to collect all the coins. That could've been more clear.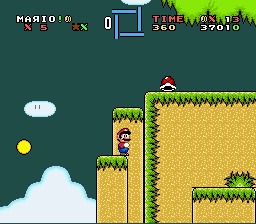 Little bit of cutoff.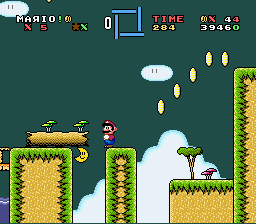 This is way too easy to get. Make moons hard to find.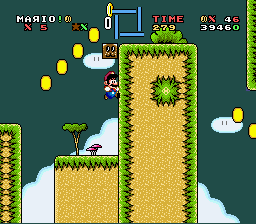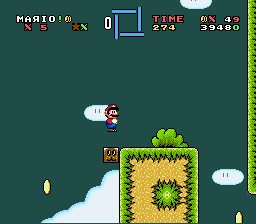 When you put a coin over a coin block, it creates an invisible block when it's hit.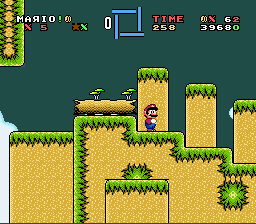 The mushrooms on the log don't actually reach down to the log, making them cutoff.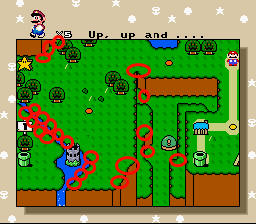 Red = Cutoff.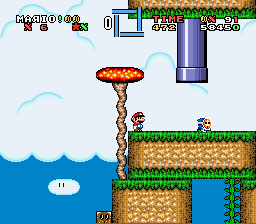 Bad palette on the Shy Guy.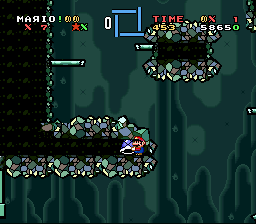 Uhm? Don't think I should be able to walk into the ground.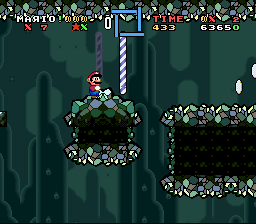 Bad midpoint palette.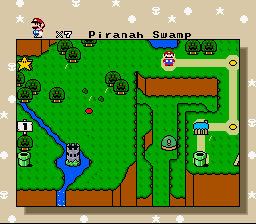 *Piranha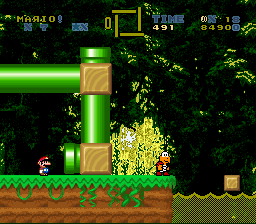 The background has a really bad palette, and it clashes so, so, soooo badly with the foreground.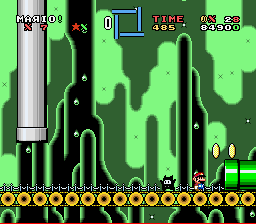 Another bad palette in the background there.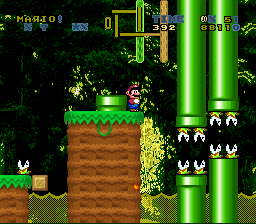 Bad midpoint palette, and the munchers have a bad palette on their stems.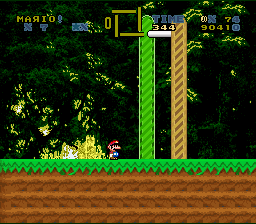 Bad goal point palette.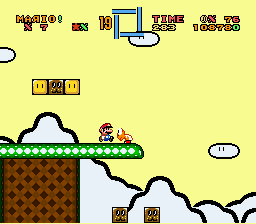 The background is way too saturated. It's hard to looks at.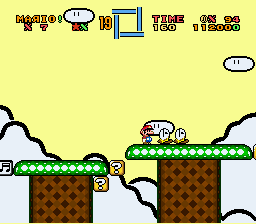 More bad muncher stem palettes.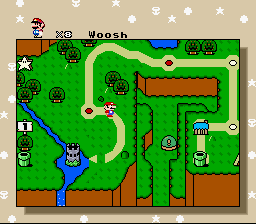 The path breaks near the castle, and causes cutoff.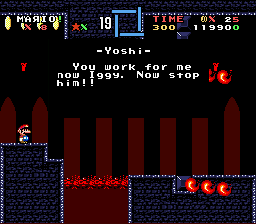 *now, Iggy
*Stop him!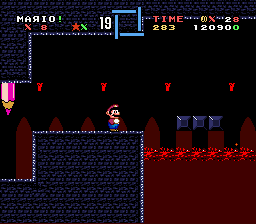 Background and lava are super-saturated. Tone it down a little.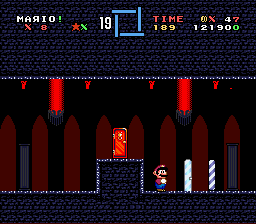 One part of the midpoint is behind the ground but the other part is above.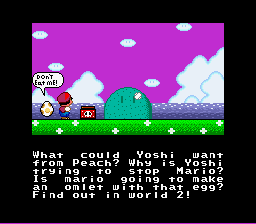 *Mario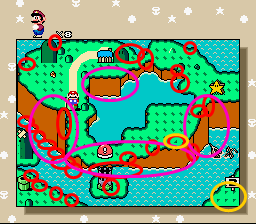 Dear god.
Red = Cutoff
Purple = Perspective error
Yellow = Wrong tile
What you need to do is get some beta testers before you submit your hack. I may be 'good' at moderated hacks, but any beta tester could've seen most of these errors.
--------------------
IRC Quotes
(
March 20th
update!)
/MKICK 4: Flantastic Puns