Removed again.
Hack Name:
Di er ci changshi (Standart Version)
Author:
EvilYOsH
Description:
Just a litle hack... Er... Yes, just a litle hack

I hope, you like it!
----------------------------------------
Reasons:
Despite the description says this hack contains 4 levels, I can access only 1. And I'm sorry to say, but this 1 level isn't good enough to acceptation. The whole level was boring in general, with really weird and crappy looking enemies, traps and almost-Kaizo difficulty (not sure you changed too much after Techokami's removal).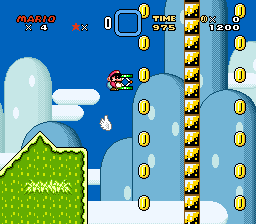 Crappy block palette, and actually it took me a while to realize, these are walljump blocks.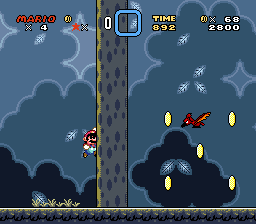 Bad Albatoss palette.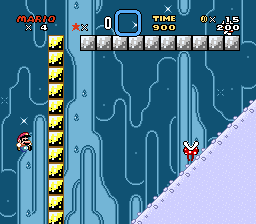 Instant death, if you're not fast enough.
You should fix the OW too, by the way, both the perspective and appeal is pretty bad.
So yeah, I'm sorry, but this is just not enough. You really should fix a lot of things to get this hack accepted.