Yes, the sprite clipping should fix the first problem, and perhaps the second, but I don't think the last one can be fixed with that.
Anyways, I found some more stuff to report =D
This isn't really a bug as much as a personal opinion, but I think you should make it possible for the player to run to the ledge below, instead of absolutely having to jump
This one is a two in one problem 8D
First off, we have the one where part of marios shoe is showing. But there's also a more serious one; if you jump to the right, you get warped to the next section(with the scrolling).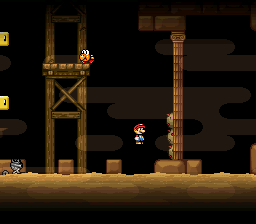 The mummy here dies instantly upon entering the screen, though it might get fixed once the rom is updated.
Personally, I don't believe this dead end to be very fair =/
It looks legit from above, but once you enter it you're pretty much doomed...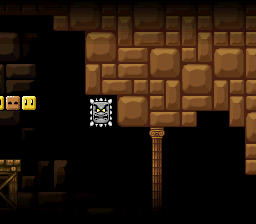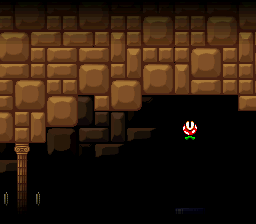 Can you guess where I am in these pictures? Perhaps I'm hurt and in a flashing state?
Well, no, I happen to be above the ceiling :V
Though it doesn't get me far =P
As for how I got there,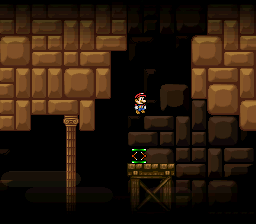 Oh, and I forgot to mention:
I really had fun with this level. the design is very appealing, and it was generally very enjoyable to play through. I'm looking forward to the next part. ^-^