All levels have been created for the second demo now.
There are still some things which have to be done (see first post) and there will be no C3 booth about this hack this time.
This may also be the last time I update this thread before the final release of demo 2!
Here is the 4th Castle, Aros' Underworld:
Link to the video
Screenshots: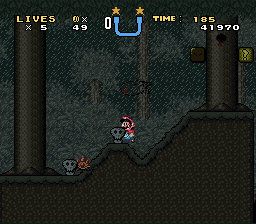 This castle starts outside. The transparent things are YI gusties. You have to be careful in this area.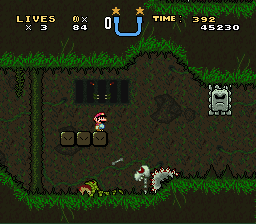 First "real" room. Both FG and BG drawn from scratch by me, sprites have been partly altered, some are completely self-drawn.
Vine fun and thwomps which explode after hitting the ground!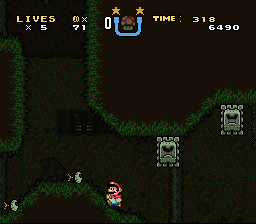 Second room beneath the Earth. There's a vertical auto-scroll here.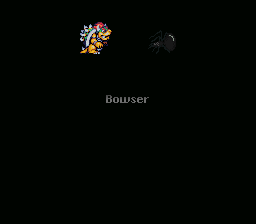 Uh yeah small cutscene... doesn't say anything intersting in the video either because it concerns the plot and I don't want to reveal stuff. The foe Bowser speaks with is the 4th boss, Aros. You can probably see it way better in-game.
Please comment

--------------------
I play Pokemon Red glitchless speedruns occasionally. Check out
my twitch!
Exits done: 45, Overworld: 85%
Play through Taomb Demo 3
Well, Taomb may have finally died. Thanks guys. Staff should revamp the whole rating system and start modding the comments again. It's an absolute calamity and has never been this bad before.