NAME:
Geltend's Hack
AUTHOR:
Geltend
DESCRIPTION:
My first hack. Screenies are a bit older. I have to remove the intro...
---
REASONS FOR REMOVAL:
On the positive side, you have gotten rid of the glitched sprite graphics. On the negative side, the level design is still mostly garbage.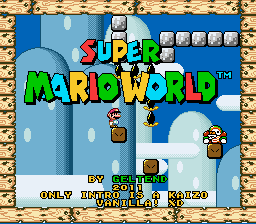 Once again, why the hell do you have a remake of the first level of Kaizo Mario World in your title screen?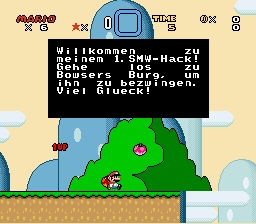 The title screen now features extra cutoffness.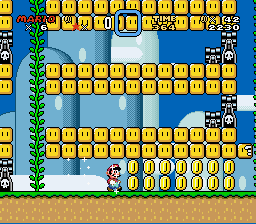 In my last removal log, I pointed out that having the same "guess the correct passage or get shot at" setup five times in a row really isn't the most interesting of level design. So what do you do?
You keep the segment, remove most of the shooter sprites, and add a coin trail showing the correct way.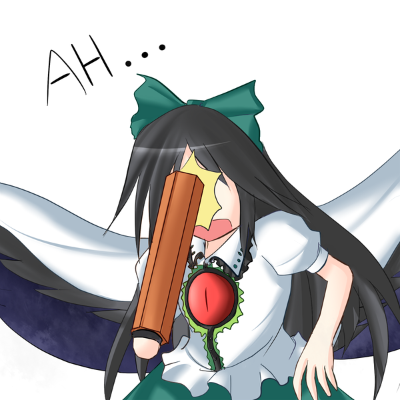 Moving on...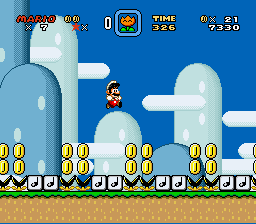 More copypasta! What fun!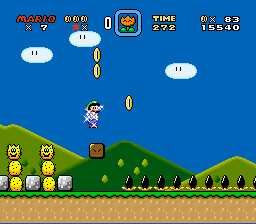 This is why you don't put coins over ? blocks.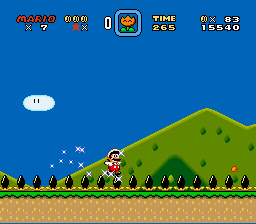 wheeeeeeee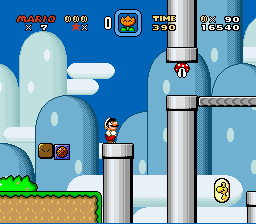 ...you know, this really doesn't look very much better. Either make sure the stem graphics display correctly, or just get rid of the Piranha Plant entirely.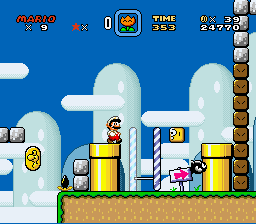 That midway point looks rather awkward with the posts being of different lengths. It's probably the least of the problems in this hack, but still :V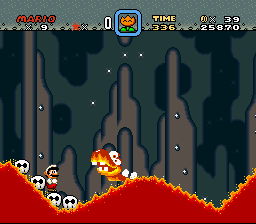 Blarggs and slopes just don't go very well together.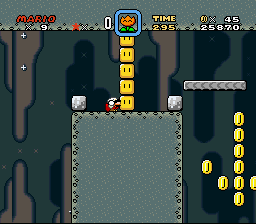 So if I don't still have that shell, I have to commit suicide? How nice of you.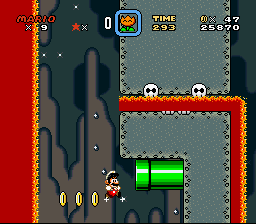 Apart from the lava being cutoff, the behaviour of that skull raft looks pretty strange.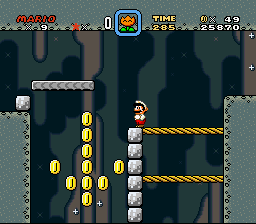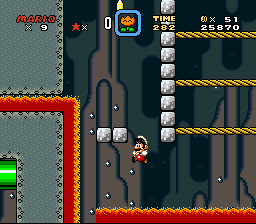 More cutoff lava, and once again, I have to commit suicide; this time because I didn't know that I still had to keep up with the skull raft.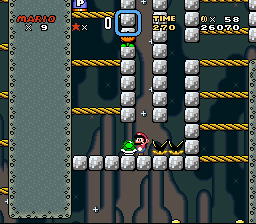 Dropping blindly into a cramped area with a shell bouncing around isn't exactly a pleasant experience. D: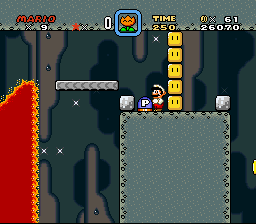 If you hadn't played this level before, would you have guessed this was the exact spot you had to press the P-Switch? Hit it anywhere else, and once again you have to die, since you can't get through the turn block wall.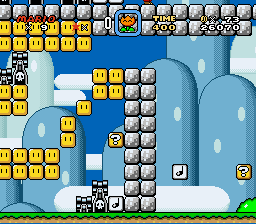 Bad initial foreground position.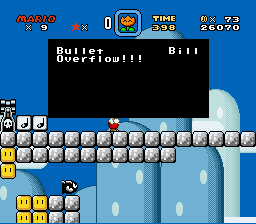 This is the third time you repeat this rather pointless message. We get it.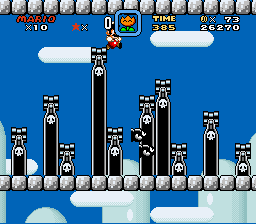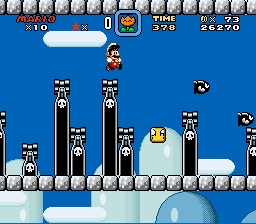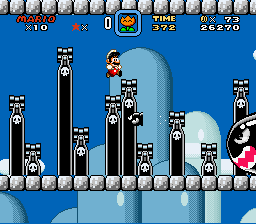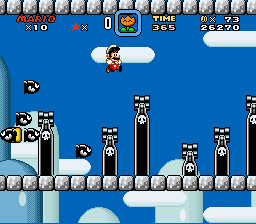 Because taking the same layout of Bullet Bill cannons and copypasting it for ten screens truly is the pinnacle of level design. No, really. Did you seriously think this is a good design decision? In case you didn't know, most players don't like repetition.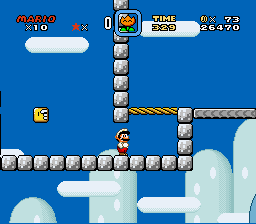 ...and then it turns out I had to go the other way to get a P-Switch first. (For those curious, dropping down leads back to the rest of the level; if you do so without the P-Switch, you have to redo the cave section.)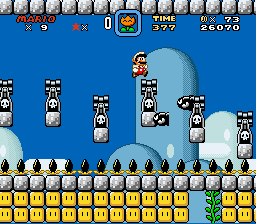 The way to the left really isn't all that much more interesting, it seems. Also, you are aware that the sprite limit is keeping most of these from firing, right?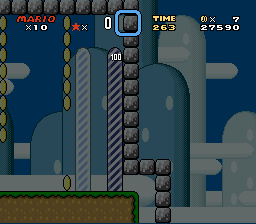 ...you can't be serious.
---
The hack submission guidelines. Read them.
Oh, and watch
this
for good measure as well.
--------------------
My YouTube channel
Get the official ASMT resource pack
here
!