Hack Name:
mario in a strange adventure
Author:
Fan-cristian-Yuyuko-
Description:
mario in a strange adventure
----------------------------------------
My first hack removal log, hope it's good enough. :P
Reasons:
This is a pretty nice hack! The levels were well made and it was fun to play, although you still have to fix a couple of minor things. But when these are done, you're ready to go!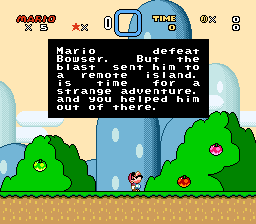 The spelling is really lazy in the hack in general. I think you should contact with a person who could help you in English grammar.
This message block would be: Mario defeated Bowser. But the blast sent him to a remote island. It is time for a strange adventure, and you have to help him to get out of there.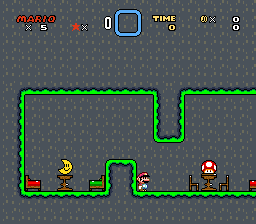 In Mario's House: a completely free 3-UP Moon! The free Mushroom is okay, I think, but a moon is a way big present. You should just remove that moon, the house is nice otherwise.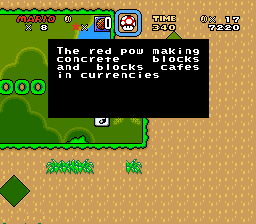 Again, the spelling is a bit strange.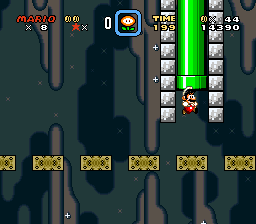 Not a big deal, but some blocks are pushing me to the left when I try to enter the pipe. I died a few times because of this, although entering the pipe is possible. Those are some custom blocks there, I suppose...?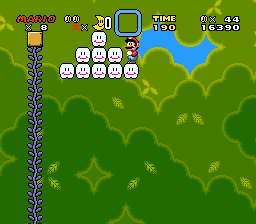 Again, a very easy-to-get 3UP Moon. I think a 1UP Mushroom would be fine instead.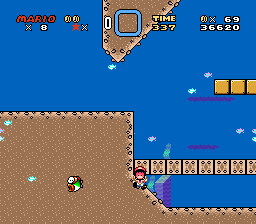 If I go here, I simply die because of the odd slope behaviors. You should change it to another kind of slope.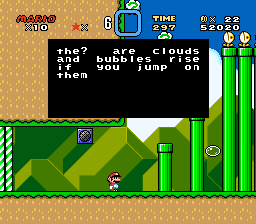 *The "?" clouds are just like other clouds, and bubbles rise, if you jump on them.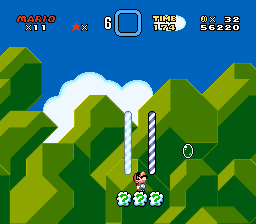 You forgot to put the Midway point bar here, it's just an empty midway point now.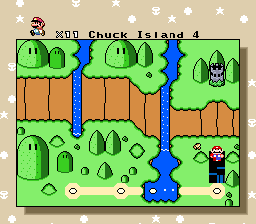 The overwold starts to screw up after this level. I'm not sure, but you should uninstall the title screen ASM in the OW editor, that might fix it.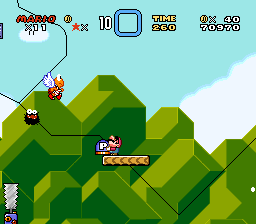 Not a big deal, but that Saw there instantly falls from the sky, so it's pretty odd.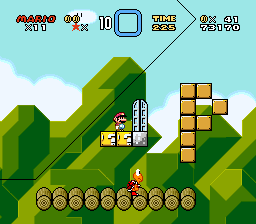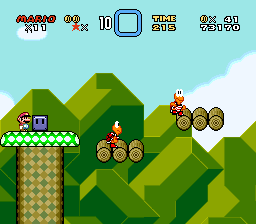 This secret P-switch door leads me back to the beginning of the level. I don't really see the point of this. O_o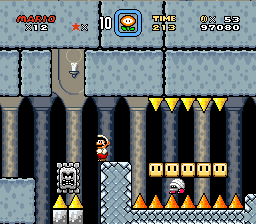 Candle sprite is missing from the background. Old mistake, but it's easy to fix.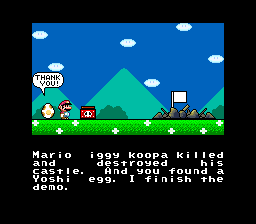 *Mario killed Iggy Koopa and destroyed his castle. You found a Yoshi Egg. I will finish the demo.
So, that's it. The bigger things you should fix:
- Spelling, grammar
- Smaller amount of 3UP Moons
- Fix the OW garbage
- Add Midway Points (there were none, actually, and the levels are pretty difficult, so they could be handy)