Hack Name: Super Mario Bros. 5 Reborn - 425.7 KB - 129 downloads.
Length: 43 levels
Author: Gamma V - Submitted by: Gamma V
Description: Mods, delete the earlier submission. I found some cutoff in one of the levels and fixed it.
This is an almost total revamp of the unfinished hack I made back in 2007. It contains ripped as well as hand-drawn graphics, custom sprites, and the following patches:
Fade Fix
Classic Fireball
Darken Pause
SMW Fix
Disabled Cape Flight
---
I know I said I would probably accept this hack, but there are honestly quite a few errors that should probably be fixed. None of them are all that major.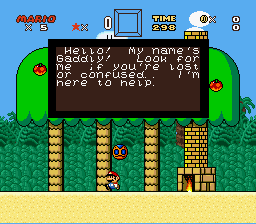 The message box palette should just be black. It'd look much better.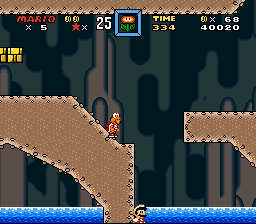 You're forced to die if you fall here. There's another spot like this further on in this cave.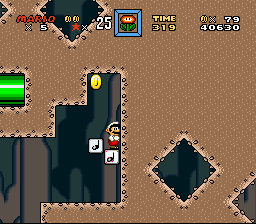 Bad palette when I step on these.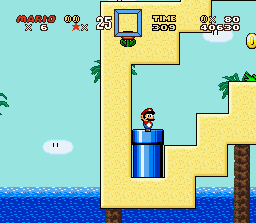 I instantly get hurt when I come out of this pipe because of the pirhana plant in it.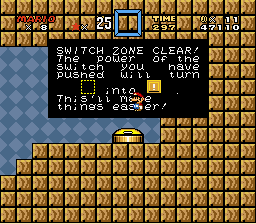 Possibly you should make the switch lower on the screen so Mario doesn't block parts of the message.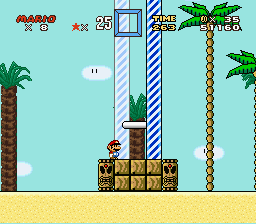 Why are some of your goal posts much bigger than others? Not a removal reason, but it doesn't seem to have any sense to it either.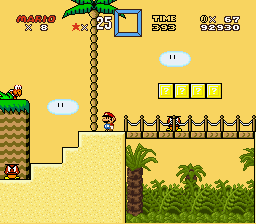 Little pixel of cutoff where the corners meet in the sand.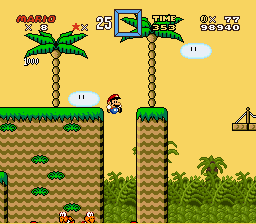 Slowdown here.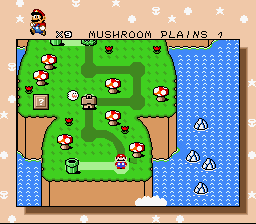 Right next to Mario is part of a hill. I have to say your overworld's are pretty nice, though.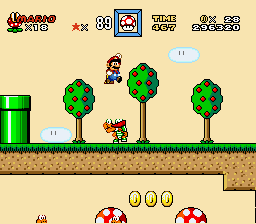 More slowdown.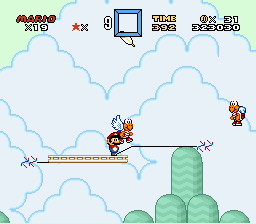 End of the lines are garbled graphics.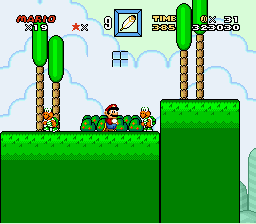 Ehm? Map16 block?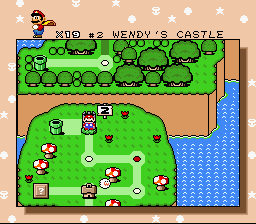 Super tiny bit of cutoff under the castle tile.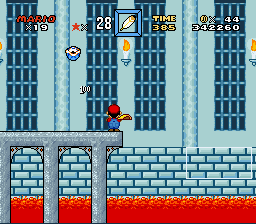 Platform doesn't appear here.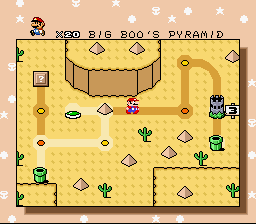 I can access this level without beating the previous one... This really needs to be fixed.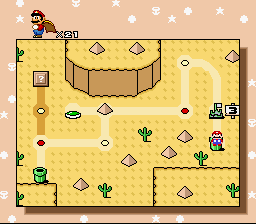 After beating this castle the music stops.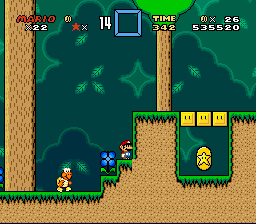 Cutoff.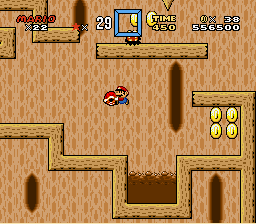 Lots of slowdown all over this area.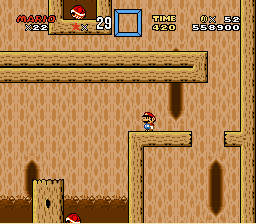 And sprite buoyancy needs to be enabled.
Cutoff at the bottom of the canopy there.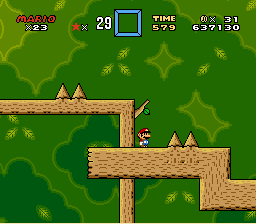 Those spike tiles don't merge that well with the wood.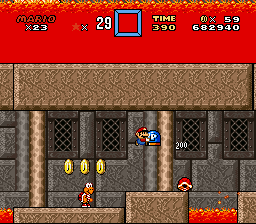 Bit of slowdown here.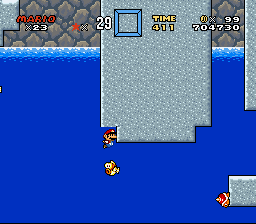 Cutoff.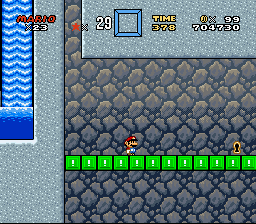 ...I may have forgot the key.
...I may be stuck here until the time runs down.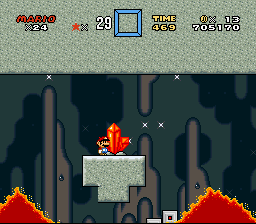 'Nother pixel of cutoff there.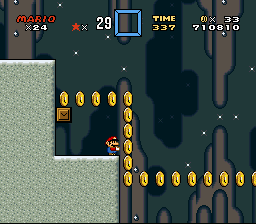 My P-Switch disappeared.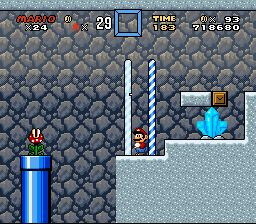 The whole side of the ledge is cutoff.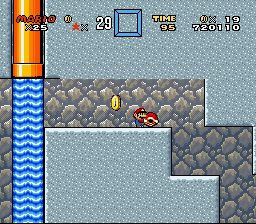 And again, except above.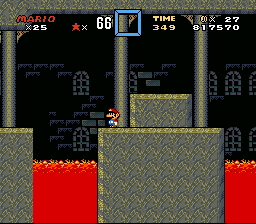 And even again, heh.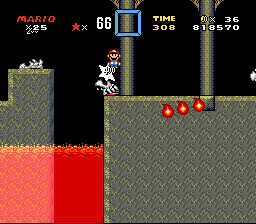 Slowdown.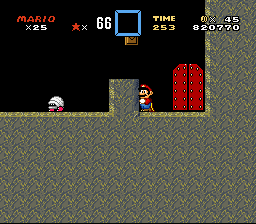 Some more cutoff here. Also, either some more decoration or a background would make this area look a bit better.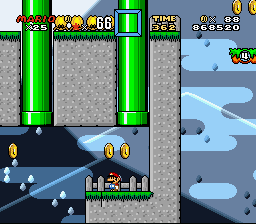 Random black line in the ground there.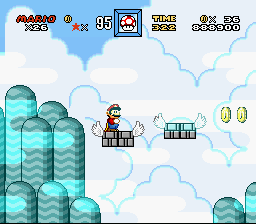 The platform next to the one I'm on, refused to spawn for a while.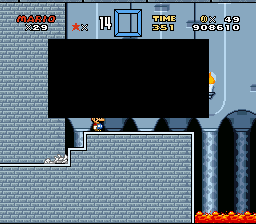 Blank message.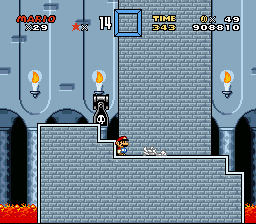 Cutoff. Move the bullet cannon one block over.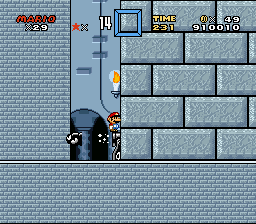 No idea where to go on from here.
A bunch of rather small mistakes. Hopefully it doesn't take too long to fix.