ok, this is starting to get annoying.
This is what the message is supposed to say: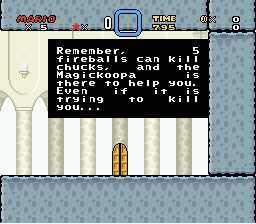 But this is what happens
From the looks of it. It's a sprite issue, but i can't seem to figure out what is causing this. The only sprites in the level are the messages. This is a vanilla hack as well.
Any ideas as to what is causing this?