Hack Name: Hawk v3 final - 117.7 KB - 76 downloads.
Length: 40 levels
Author: Hawk0286 - Submitted by: Hawk0286
Description: This is an updated version which corrects errors and adds a few custom sprites to my game, all of which were on this site. Thanks to everyone who made the sprites. And keep up the good work.
Enjoy and have fun.
---
This hack has a lot of errors, and the level design seems all over the place.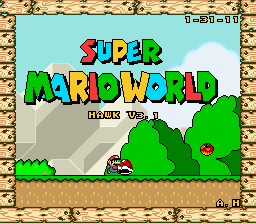 Little black pixel next to the 'V', and it'd be nice if you made an original title screen, but you don't have to.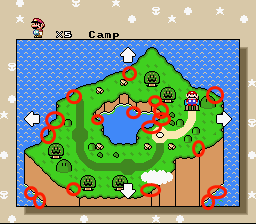 Red = Cutoff.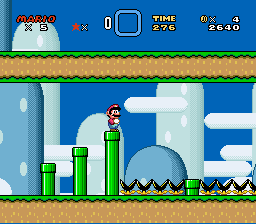 This is a really hard jump for 1-1.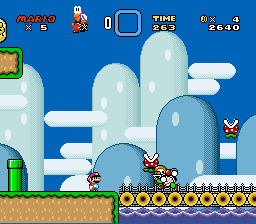 Slowdown. Remove a few sprites.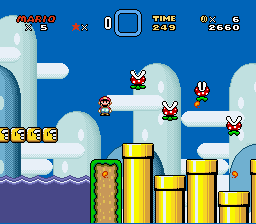 More slowdown.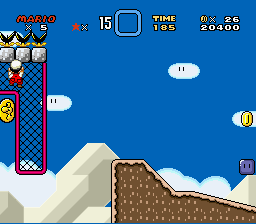 Cutoff on the net.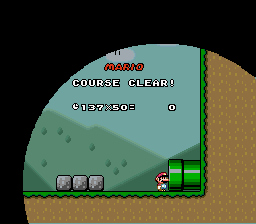 Let Mario finish his goal walk.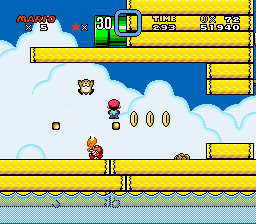 Slowdown.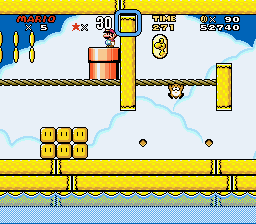 Cutoff on the pipe.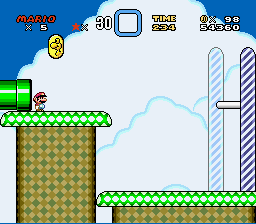 Original SMW level. Change this.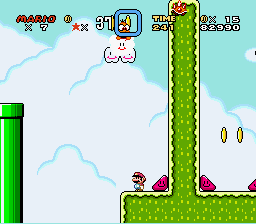 This part is near impossible with Lakitu there.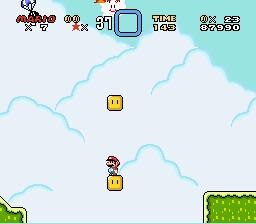 Again, slowdown.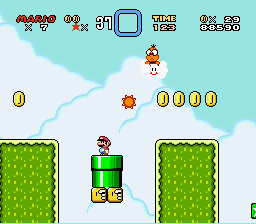 Cutoff.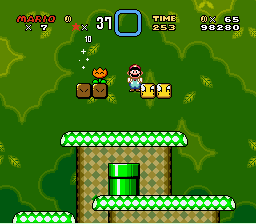 Pipe cutsoff the ground.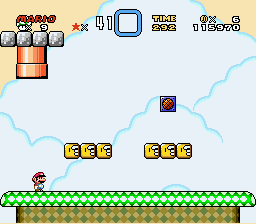 More cutoff on the pipe.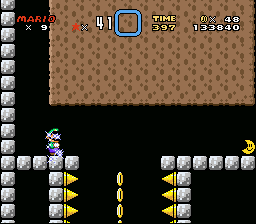 If I had a cape, that moon would be really easy to get. It would be easy to get a cape as well, since there are a few in the level before this.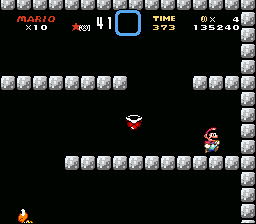 This level is really repetitive, made of cement blocks, and has lots of slowdown in it. You really should redesign this level.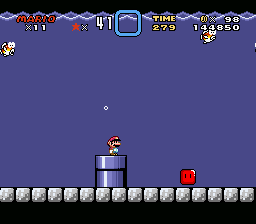 Loads of cutoff from the cement blocks.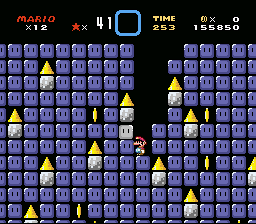 This was an okay idea, but having to do it four times in a row is annoying.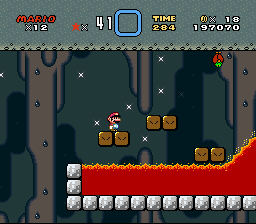 Whole bunch more cement blocks cutting off stuff.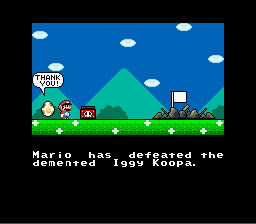 Make your own castle messages.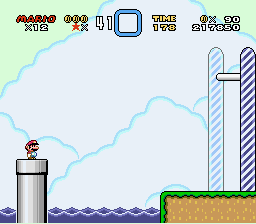 Original SMW level again.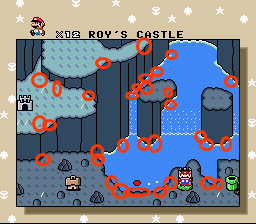 Red = Cutoff.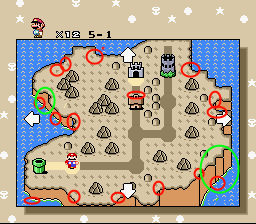 Red = Cutoff.
Green = Perspective error.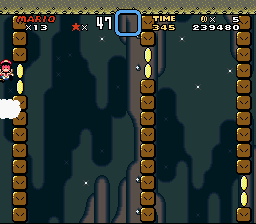 This part, and the part after it is near impossible, so this is where I stopped playing.
Please fix all of this stuff and get some beta testers before submitting this hack again.
I also recommend playing some of our
featured hacks
to get a feel for good level design.