Hack Name:
Lustig[Demo]
Author:
Mattelom
Description:
-
(You really should add some description next time)
----------------------------------------
Reasons:
Okay, to cut it short, this hack has tons of errors. I highly recommend you to read the
Hack Submission Guidelines
and watch
this video
before submitting a hack again.
Here are the biggest problems (all of this repeat in every single levels).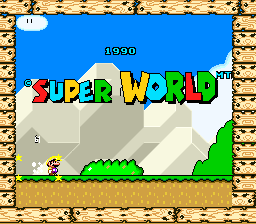 Some graphics are glitched, and the title screen wood has cutoff on the bottom right.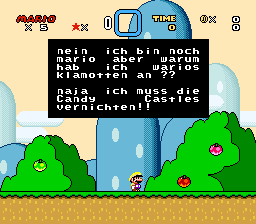 If you
absolutely
don't know any English, please just make at least your German proper! Lots of spelling errors everywhere.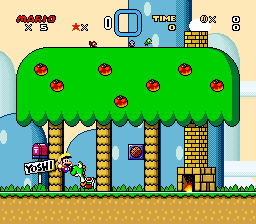 It seems you added 2 Big Yoshies to level 104, since there's an invisible Yoshi beside the visible.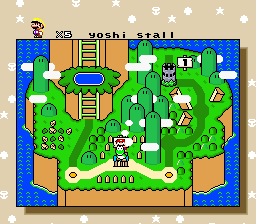 It'd be nice if you changed the map.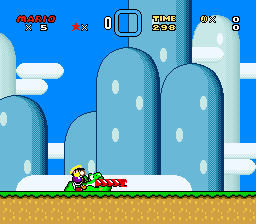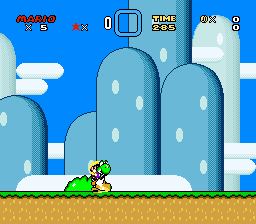 Both Yoshi's tongue and the "turnaround smoke" is horribly glitched.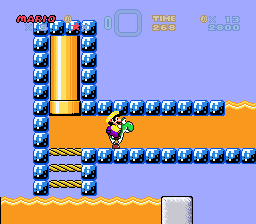 Tons of cutoff and the water is really eye-killing.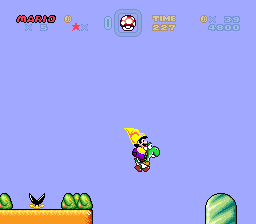 Mario's cape (and his palette in general) is pretty weirdly colored.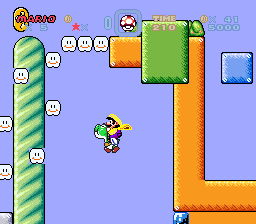 Again, cutoff with the clouds and the bush. Btw, the status bar's palette is wrecked, you should fix that.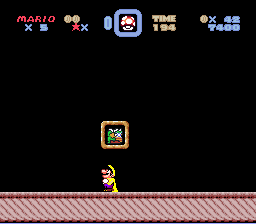 Using Rex as a Goal Sphere? Nonono.
OW events totally glitched up after this level.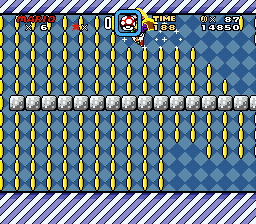 Unchanged Yellow Switch Palace.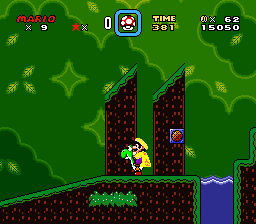 The palette is screwy and the ledges are cutoff.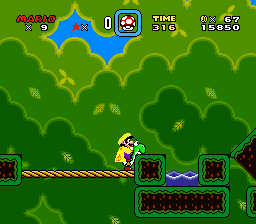 Again, loads of cutoff.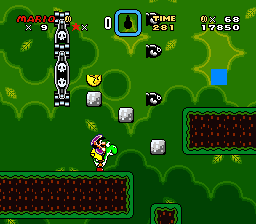 Fire Mario's palette is very bad, and the Yoshi Coin isn't placed properly (move it higher or lower).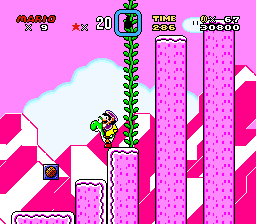 Oh god MY EYES. Seriously, this is a very bad palette, I'm sorry to say.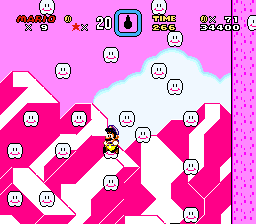 It's pretty misleading that I can't jump on clouds.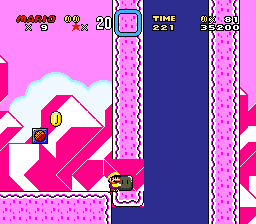 This little gimmick creates lots of cutoff. You should avoid these kind of things.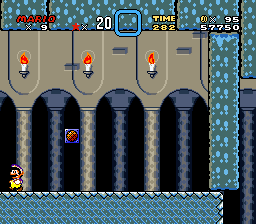 Also, it's not too wise to trap the player at the "Demo end" sign.