Nope. I don't know anyone who would even take the time to listen to me.
I made a kaizo hack with a classmate, that was really fun, the whole class knew about it but didn't give a shit. I've learned one of my friends and my cousin how to use lunar magic, but they've really not used it that much ever since. Pretty much all my closest friends know I'm hacking, but...

The big question I'm asking myself, shall I tell my mom and dad (and sis). I've always been like this, I've hated to show them my creations, drawings, and plays on the piano/ my creative side. I don't know why, I just think they are thinking "You gotta do something real productive in your life" all the damn time, although I got a job and go to school.

Also, I myself are NEVER bringing the term of hacking up, I only answer people if they ask. I'm comfortable keeping a very low profile when it comes to the word "hacking" around nabourhood/city/country, heh.
Originally posted by Blumiere
Nope.
Don't worry Blumiere. I'm sure the 500 Facebook friends you cling to and put on a "cool" facade for will still like you if you admit to them you go on SMWC/hack.
As for me, I haven't really told many people about it. I got my friend to play SMWCP with me a while ago though without telling him I had a major role in it, so that was pretty interesting. Other than that .. nope.
Originally posted by S.N.N.
Don't worry Blumiere. I'm sure the 500 Facebook friends you cling to and put on a "cool" facade for will still like you if you admit to them you go on SMWC/hack.
I don't know where this came from, but don't say I put on a "cool facade" on around my friends when you don't know me at all in real life. If you did know me, my personality would be the same as on the IRC, not completely different to impress a group of people.
I don't talk about SMWC with my friends because there's no need to. I don't hack, so there's nothing to show off. What am I supposed to share with them, my adventures closing threads and banning people? Just so you know, some of my closer mates actually have stumbled upon this place after I talked about the caffie.net Minecraft server once I found out some of them knew of the game, but none of them had interest.
You've really aggravated me now.
I actually talk openly with my friends about SMW hacking. Actually, they are automatically impressed when they hear the word "hacking."

--------------------
My computer often has nervous breakdowns, so I can't be on the Central as often as I would like. Not to mention that darned thing called life; always getting in my way and ruining my schedule!

In other news, I am currently working on two Vanilla hacks right now, with one being a joke hack. Stay tuned!
The only time I said to one of my classmates that I hack SMW, his only reaction was:
Quote
WOAH! *insert my real name here* IS A HACKER! CAN YOU HACK SOMEONE'S ORKUT ACCOUNT TO ME!?
My only conclusion was: He's noob (and, unfortunately, he really is)...
And no, I'm not lying with this story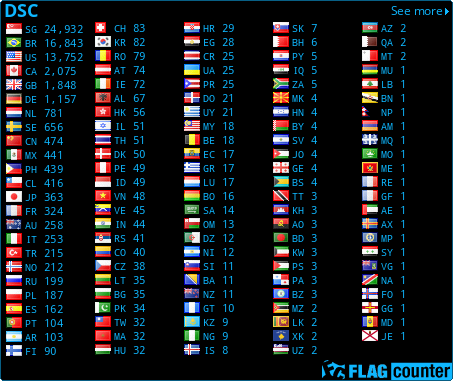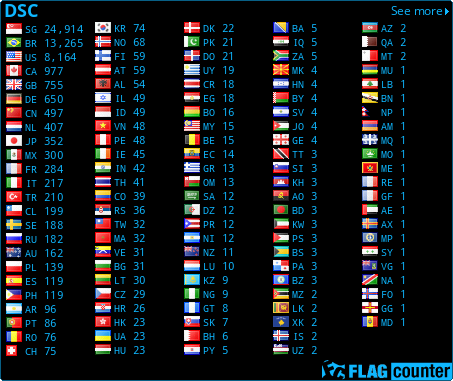 Originally posted by MSAhm3d59113
I don't at all. I'm the only one who knows about it around me. I'm not too open about these things because I don't think many people would be interested in hacking an old game. All they care about is Call of Duty. >_>
Exact same thing for me. If I were to show any of my friends Lunar Magic they would reply either "K" or "nerd".
@DCS: That is exactly why I always use the therm "romhack" =P
I'm not talking with my friends about hacking SMW. I technically would tell them about it, but when I mention it they don't seem to be too interested in it.
The reason is most likely that they don't play video games all that much anyway, so why would they care for modifying a 20-year old game.
I'm secretive about EVERYTHING i do. I don't hack SMW anymore, but still.

--------------------

"4shitkids changes the voice of anime, censored anime, and created ghorrible shows. 4KIDS UCKS.
- 13 year old me
I don't know anyone IRL who's remotely interested, so... I guess no.
If you mean talking about it on the Internet then that's a completely different story though.
WELP NEW LAYOUT COMING WHENEVER
I'm open about SMW hacking. The only ones who don't take interest in it are my parents, but that's probably because they don't play video games. Everyone else I've discussed it with is interested though.

--------------------
"Fortunately, I have a delicate lock-picking technique" *blasts doors open*
-Optimus Prime - G1 - Day of the Machines
i've told my gf that i hack. she doesn't play video games or watch tv so it would have been just as 'surprising' as telling her i watch dvds. (read: she don't care)
my cousins know i hack and besides that, no one else. also their response to hacking is:
Quote
oh man is it hard to do????
a: no
</discussion of hacking>
--------------------
I told some of them. But they already know i'm a Mario Fan.

I go ''Tatata''(Music when you get a star) At school all the time and they don't mind.
My family knows that I hack.

A friend I don't have contact with anymore used to hack due to me introducing it to him.

Other friends I never had the urge to tell because we barely discuss Gaming in general.
I've shown a few videos on my Youtube channel to friends, their reaction was something like cool bro.

I was planning to make a hack with a friend a long time ago and he made a SMWC account but he's not that interested in SMW hacking anymore.
My family knows and no one really cares, of course. I sometimes like to show them ASM and other stuff I've made and they like it, but they're not into it, of course. As for friends, I've always wanted to find a friend in real life who is interested in it, as well. I told a longtime friend of mine about it, and he's doing it now (albeit not much yet). He even did most of our vanilla contest entry (because I wanted to help him become a better level designer, and he did a pretty good job for someone so new to it). My other friends also know about it, and I've posted stuff about it on Facebook before, but they don't really have an opinion...or they think it's cool.
idk what to put here
Hmm interesting. And none of you think its pointless?
Internet life < social life. People in my class know I "make games," but that's about it. Only one guy,
this guy
, knows that I make SMW hacks, because he makes them too.
--------------------
A few people know about it, but they don't really say much about it. For me, it's kind of like those random facts that come up every once and a while that you want to use for trivia or stuff, like 'I once ate 2 whole pizzas' or 'I used to have 3 dogs at the same time'. It's kind of redundant now that I don't hack, but it's still kind of cool.
| | |
| --- | --- |
| Pages: 1 2 3 | |
Forum Index - Donut Plains - General Discussion - Hacking Super Mario World