The first level of a hack usually set the mood and the impression of how great the hack is gonna be.
This was a bad first impression. But we'll get to that in a bit.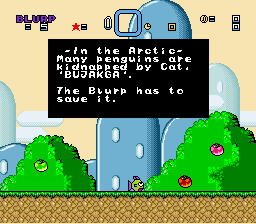 The solid green color in the bush kinda makes it look like cutoff-ness. Please fix.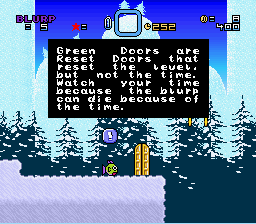 Green Door? What green door? Blurps must be color blind....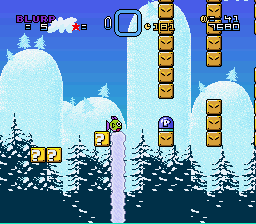 This a horrible level to begin a hack out with. I knew the moment I saw a p-switch in the first screen. It's basically a timed p-switch run with hard jumps and a slippery ground that makes it even worse. I didn't get much farther than this before I said, "screw it, I'm done with this"
This was a basic border-line kazio hack minus the floating munchers. Sorry but we don't accept these :/
On the bright side, the screen shots you attached with the hack looked like very nice levels....if I could only get to them. >_>
Layout by LDA during C3.