List your dark secrets related to video games here.
I don't really like the original SMB. I appreciate what it did for the genre and all, and it certainly isn't a bad game, but to me it always felt very "arcade-y," the graphics were relatively bland (SMB2J fixed that, though), and virtually every Mario game since has been leagues better.
Super Paper Mario is my favorite out of the Paper Mario games. Now don't get me wrong here; I love the other two Paper Mario games. But I found Super Paper Mario's combination of platform and RPG elements to be, while admittedly a bit odd sometimes, very refreshing and fun to play. That, and it had some of the greatest villains in Mario history (Bleck > Shadow Queen any day), as well as what I consider to be the best story of the three.
The only Zelda games I've finished are Ocarina of Time, Twilight Princess, and a Link to the Past, even though I also own Wind Waker, Majora's Mask, Phantom Hourglass, and Spirit Tracks. Wind Waker I never finished because of that whole "doh ho ho now search the ocean for all those map pieces so much fun doh ho ho," and I never finished Phantom Hourglass because of that awful Temple of the Ocean King (I tried to like it; I really did, but I just couldn't). I don't know why I never finished the other two, though.
Okay, your turn.

I should get a new layout.

Probably won't, though.
1. The original SMW, while a few levels still sorta entertain me, and a few of the bosses are enjoyable, has really bored me ever since I found out what one can do with, even in vanilla hacks.

2. I've owned a lot of video games, but I've only recently been able to complete a few of them. Honestly, despite the fact that I love gaming to death, I'm not a really good gamer. Hell, I can probably count the number of (real) games I've beaten on one hand!

3. I can't bring myself to enjoy any of the original Super Mario Bros. games except for 2. Yes, the American one.

4. Super Mario Sunshine was my favorite Mario game until the disc stopped working.

5. My GameCube exploded.

6. Hamtaro: Ham-Ham Heartbreak is one of my favorite video games of all time. Yes, I'm being serious. I actually enjoy a children's game about fixing love between hamsters that some retarded devil-ish dude broke.

7. I find Zelda overrated. It's not too bad, but...

--------------------
Good fucking bye.
- I think Legend of Zelda is overrated. Yes, I just said that.
- I hate all of the Mario sports games are terrible pieces of crap.
- It took me a year to 100% SMW.

Yeah... Will add more later.

--------------------
"The moment you declare a set of ideas to be immune from criticism, satire, derision, or contempt, freedom of thought becomes impossible." - Salman Rushdie
For some reason, I don't like the first game of many popular series, including Mario (Kart), Megaman, Super Smash Bros., Metroid, etc.


Also I don't like Legend of Zelda games at all. Yep.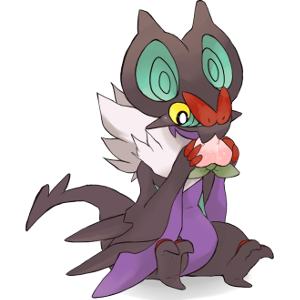 I never finished Ocarina of Time.
-I, for one, thoroughly enjoyed every Legend of Zelda game.
-I never liked the 2D Metroid games. I usually get bored mid-game and never finish them.
-Didn't like SMB1 all that much either, though this was due to the game's physics being unbearable.
-When I fell in the water in Treasure Trove Cove in Banjo Kazooie I used to shut my N64 off before Snacker appeared.
- The Shadow Temple in OoT used to freak me the hell out to the point where I told my brother to beat it for me.

- I used play certain games' levels just to listen to the music.

- I played SMB3 so many times that I can beat the entire first world blindfolded.

--------------------
I think a post layout goes here somewhere...
- I dont really feel like playing through a game I've beaten again. Unless it's a rather short game.

- I also dont like playing old games either, anything n64 and below is boring to me.

- Other M was great.
-I never played banjo-kazooie (any of them)
-i never played chrono trigger
-I hate the old sonic games
-I like castlvania 64 (except for the camera)
-I like Mario golf games
-I hate Mario RPG
-Shadow the hedgehog and Adventure battle 2 are my favorite sonic games
-I think there's H-games in xbox indie games selection
-I only played the first FF game (and the tenth)
-I like playing that game my avatar is from (except for the gun, that is a near exact copy of my main)
I like the Chō Aniki series.
I dislike the NES except for a few games.
Usually games bore me quickly so I end up playing them for a few hours and get new ones instead.
-I have never played any RPG games aside from Chrono Trigger
-I really enjoy playing almost all metroidvania games in existence
-I really love Professor Layton
-I really like Touhou, but not other STGs
-I haven't played any of the Zelda games on a console (non-handheld)
I was expecting TGWTG but ok:

- I enjoyed the Water Temple in OoT.
- I have yet to finish Half-Life 2.
- I played through portal more then 40-50 times.
- I seriously don't like the Sonic games and think they are repetetive.
- I do not enjoy Super Mario Brothers 3 like most people do that much.
- I played Call of Duty once and wanted to burn that piece of shit.
- I prefer Super Mario Sunshine over Super Mario 64.
- I have played every single main story pokemon game to date, all versions and caught them all in most of the games.


Also: When I was young I didn't know I could grab things in Super Mario World.
And thus I went through the entire game without grabbing anything at all.
I got stuck at Bowser and looked up what to do.
I never realised it, and still to date I find it amazing that I never knew that.
-I liked Shadow the Hedgehog, Sonic Unleashed and Secret Rings a lot
-I like neither Super Mario Bros nor Sonic the Hedgehog 1
-I don't like Metroid 1, Metroid 2, Zelda 1, Zelda 2, but like mostly all other games of the 2 series
-I got to the final boss of Spirit Tracks, but never bothered to finish it (mainly because it's almost impossible on an old DS)
I like SMB1, but I hate the overall feel of the NES, and I really don't like it. (The NES, I mean.)
I think Super Princess Peach is the best platformer on the DS, definitely better than NSMB and YIDS.
I always play through Banjo-Tooie with the fast Banjo and infinite eggs/feathers cheat.
I can't Play SMB1 without taking the shortcuts that take you to world 8 the fastest.
I'm scared of Jolly Roger Bay in Banjo-Tooie.
I've never beaten a 2D sonic game.
- When given the choice, I nearly always play as a female in video games. The only exceptions are certain MMORPGs (which I don't play anymore anyway) and Pokemon (which is more like a 60/40 ratio).

- I'm a collector. I pretty much HAVE to have everything in a game. It's like developers realize this and they deliberately put collectibles and missable crap in their games, and it's actually led to me never completing a significant number of the video games I've purchased over the last 10 years.

- I hate 3-D with a burning passion. I never appreciated the sudden shift to 3-D that practically every single one of my favorite gaming series took back in the days of the N64 and PS1, and I still find myself largely indifferent to 3-D titles. This doesn't mean I don't play these games, however...but none of them are in my supposed "top" lists of video games.

- I miss the glory days of gaming when platformers and RPGs were the most talked about genres. Every time someone mentions the newest FPS or berates a game I like that doesn't have up to par graphics, I can't help but shoot them an unsatisfied look.

- I have no tolerance for people that do not appreciate the foundational pillars of great gaming franchises.

- I'm seriously considering getting out of buying consoles altogether unless I land a high-paying job. This generation, I've gotten so much more mileage out of my DS and PSP compared to our Wii and my 360 that with the exceptions of a few titles, I'd have rather not even entertained purchasing these newest consoles.

- Whenever I win something in a game, no matter what, if there's some sort of victory jingle or song, I'll always do a silly victory hand motion in real life in celebration. I've most recently been doing this with catching Pokemon in Black/White.
- Super Mario Deluxe was the first Mario game I played, I never got past the level with the flying cheep cheeps.

- I still havent completed SMS 100% and also its definatly a good game in my book.

- I didnt know you could spin jump on spiky enemies in SMW until Wendys castle.....
-I love final fantasy 7, but i hate the fan base for the game, mainly because its almost like they think that ff7 is the first ever final fantasy game.
-I dont see whats wrong with the voice acting in final fantasy 10, in almost every review i read about this game, theres always a comment about the crappy voice acting.
-I hate the 360 and PS3 to death, even though i own both
-Pokemon diamond and pearl are my favourite pokemon games, and ive played every single pokemon game.
-My first mario game was super mario land 2.
-I think spyro 1 and 2 are hilariously easy to gain 100%
-I dont like NSMBW, its probably because im playing solo, and the game is meant for multiplayer.
--------------------
Current Project -
SMWC Level Design contest level: Progress - 5%
Forum Index - Donut Plains - Gaming - Gaming Confessions