Due to miscommunication, I also ended moderating this hack; might as well post the issues I found that Hadron seem to have missed.
---
Firstly, an small guide to turning a palette monochrome while still keeping the contrast: turn the saturation value down to zero, while keeping the other two values constant. Restore the original palettes and then do this to them, and they will look quite a bit better than what you have now.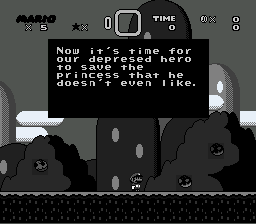 *depressed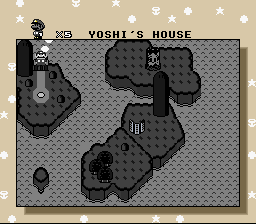 You appear to be missing the inner corner tiles (tile 11) in just about every single place it should be, both in the sea and on the islands.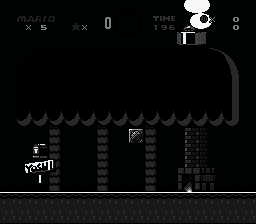 You are aware that vertical pipe ends can be entered from both sides, right? Because Mario entering the chimney from below just looks really strange.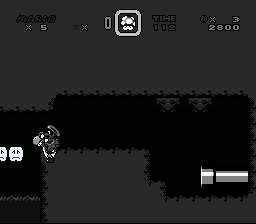 Wrong corner tile here: I can walk through this one.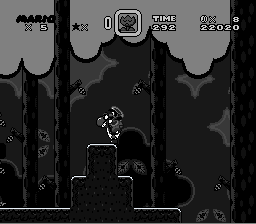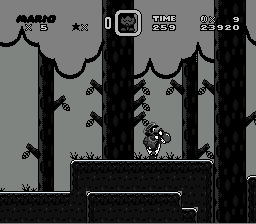 Some cutoffness related to corner tiles: in the first screenshot, you'll need to extend the ledges down to the bottom of the screen to avoid cutoffness, and in the second one, putting ledges inside of the ground like that creates holes.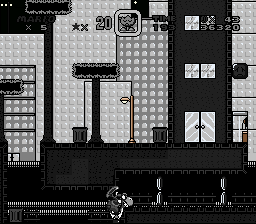 Would you please increase the size of this passage a bit? I had to leave Yoshi behind to continue D:
And on another note, what exactly is the point of this P-Switch "puzzle"?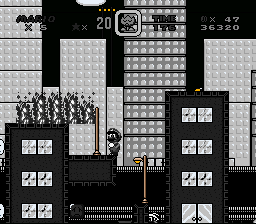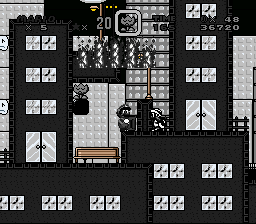 Sumo Bro fire really only looks good on flat surfaces. Oh, and you might want to vary your sprite usage a bit in this level; just Molotov Bros over and over gets kind of tiring after a while.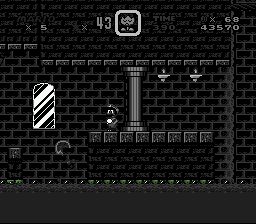 Bad sprite memory settings caused part of this Podoboo to disappear.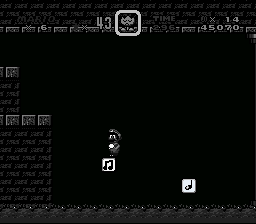 The note block changes appearance when you bounce on it, which looks kind of strange.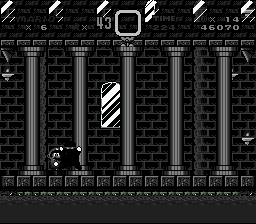 Didn't notice it until here, but something seems to have gone wrong with the shrinking animation in this hack: Mario rapidly vibrates up and down while it plays.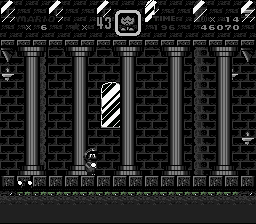 Glitched lava splash when the boss dies.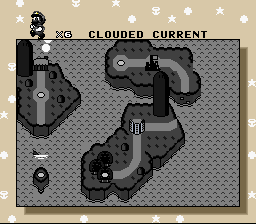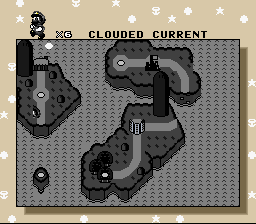 And lastly,
what in the world
did you do to Mario's walking upwards animation? And speaking of which, look at the walking Mario at the top left of the screen; the left part of the graphics frame seems to have been copied over from one of his other frames. o_O
Oh, and you might be interested in learning that neither the Yoshi's House secret room music or the first level underground music agree with bsnes very well, and neither do the city and castle level ones once the fire sound effect plays.
---
Like Hadron said, the level design for this wasn't bad at all; just fix the palettes and the other small things pointed out, and this should be good to go.
--------------------
My YouTube channel
Get the official ASMT resource pack
here
!