I won't do PMs. Rather, I'd actually make a thread here proposing the new order as well as my reasoning behind it, and you guys (the world 9 designers) can discuss whether or not you want to keep it, or offer me suggestions for switching it around.

Anyway, that's still far off once all of the levels here are done and tested. I just figured I'd throw that note out there for now.
Originally posted by S.N.N.
That is, I might do a bit of rearranging. For instance, 136 may end up being the last level, 138 may be the first, etc. (unless Mineyl goes through with that "introduction to the dream world" gimmick in his level, in which case I'll leave his alone). The reason for this potential flip-flopping of levels is because:

b) Given the design of a couple of levels, they may fit better at the end of the world as opposed to early on, and vice versa.
On top of that, I will say that both Stellar Spectrum and Candy Calamity have similar, brightly-colored and happy graphics whereas most of the rest of world 9 tends to be dark and edgy, so it may be better to split these two levels up somehow (rather than having them back to back).
Also, I'm pretty adamant about keeping Stellar Spectrum as 9-1. I'm trying here, but I really can't imagine the level being anything other than the intro to the bonus world. If it were moved, I'd most likely want the theme of it changed as well (but of course, I'm flexible and this by no means that I won't conform to these wishes for the greater good if needed).
Mineyl: Since you're adamant on keeping it as 9-1, I'm willing to comply. I had actually hoped to keep your level + foop's together and gradually make the levels more and more "corrupt" as we moved on through the world (i.e. putting TRS's and Lunar Wurmple's near the end). It would sort of be like a dream dissolving into a nightmare.

The dark-and-edgy mood of Lunar Wurmple's would actually really fit the penultimate level, come to think of it...
An idea I had a while ago that could still work perhaps maybe:
Originally posted by TRS
So I had an idea, if we end up having a shop: the shopkeeper can be a secret boss, after you beat the main storyline.


How this would fit into the story: Norveg buys all of his supplies for his factories from the shopkeeper (at a premium). This makes up most of his sales. So with Norveg gone, the shopkeeper has no source of income. So of course he flips out the next time Mario enters a shop.

As for attacks and whatnot: He's obviously rich from Norveg (although his shops wouldn't show it) so he could have bought some high-tech weapons or whatever. *shrug*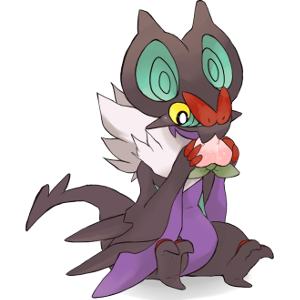 Make him toss money at Mario. Sacks of money dropping from the roof, tossing explosive coins at you, make him fold paper airplanes out of some banknotes, or sonething even stranger. You win when he runs out of money, if not defeated earlier (by tricking him into dropping heavy money sacks on himself or something).
tldr: I like that idea.
--------------------
<blm> zsnes users are the flatearthers of emulation
The haunt floats mercilessly into the darkness, a trap waiting to be triggered, a menacing edifice swallowing his very soul....
Er...
yeah

EDIT: By the way, once they're rearranged, can we make some modifications to the levels once more so that W9 won't be a mangled chronological mess? I mean after they are finished and inserted and all?
Is it okay to use an additional song from the music list that would, let's say, be ment for a forest level?

Just wondering cause I need some kind of dark and calm theme for the intro of my level with all its cutscenes.

EDIT: ...oh, 100 more to go.
Yes, you can use songs meant for other worlds in your level. Anything on the music list (minus the castle tracks) are fair game.
I have a question, what would be the ideal length of a world 9 level? I'm planning to make the main area of my level between 0x10 and 0x15 screens long (it'll probably be closer to 0x10 though), I hope that's not too long.
Remember that world 7 level you made? Go for about that length, or maybe a tiny bit longer, and slightly more difficult.
Because I can't double post, I'll just say that I have an update on my level.
Originally posted by Pikerchu13
Because I can't double post, I'll just say that I have an update on my level.
I'll post in your thread to give you a chance to post.
nvm. you've already posted already lol.
| | |
| --- | --- |
| Pages: 1 2 | Thread Closed |
Forum Index - Events - Super Mario World Central Production 2 Completion Project - World 10 - World 10: Designers' Discussion