This would be a very nice hack if there wasn't that (mentioned by you) OW oddity. The levels were fine actually, and the OW error isn't that big at all.
- first of all, you shouldn't make all levels accessible from the start. You'll have to make layer 2 events and such, but that would be a bit too much to explain here, but I can recommend you
this very nice (a bit old, though) OW editing tutorial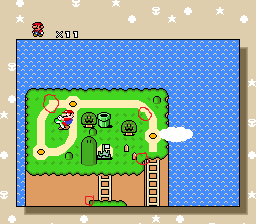 To prevent moving up at the pipe is to place it 1 tile lower. Not sure why does that happen, though, but I tried it and it worked.
- You should fix the small cutoffs in the red circles.
And by the way..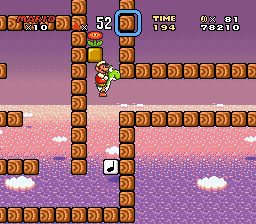 There is an invisible block, for some reason.
Good luck on the overworld!