Hack Name: Super Bros. World
Length: 4 levels
Author: 1xsonic - Submitted by: 1xsonic
Description: I remade this hack from my old one that has too many glitches. So, here is the good one.
---
Reason
Much better than before judging from Hadron's log, but you're not quite there yet.
First of all, the screenshots you submitted still aren't quite right. Making screenshots isn't that hard: Press F1 in ZSNES, select "Save Snapshot" and press Enter. Make sure the "File Format" option at the bottom says PNG, though. (Other emulators will likely have a similar option in the "File" menu or something.)
...now for the issues with the hack itself: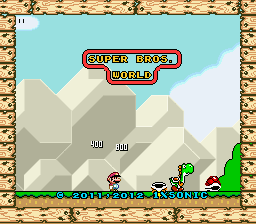 One might consider the border tiles around the title cutoff in the corners. It's not too big a deal if you can't fix that, though.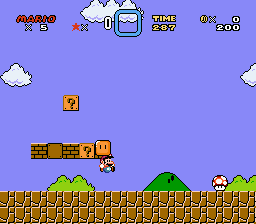 It's weird how the brick's bounce sprite looks different from the block itself.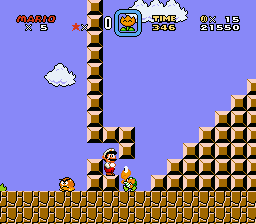 It's barely possible (if at all) to get through here when you're big. Especially unfair since you're given three powerups right before this.
The mushroom platforms are slightly cutoff as well.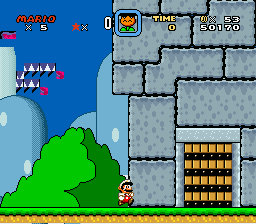 Garbage in the castle intro BG.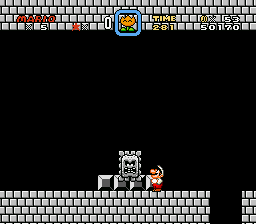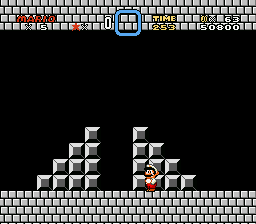 Any reason why these blocks aren't solid?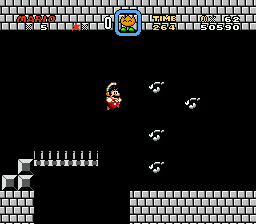 It's highly recommended to have Bullet Bills comeout of shooters. That way they're more predictable and won't appear as surprisingly.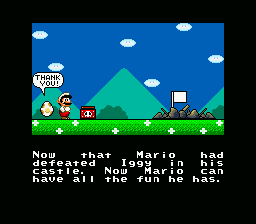 I'm not sure this is proper grammar... Might want to rephrase this.
---
so yeah.