NAME
: Mario's Adventure in Yoshi's Island (DEMO 1)
AUTHOR
: Falconpunch
DESCRIPTION
: So this is my new hack in series so far, but there are 3 things you should ignore:
1: The title screen, and the screenshots, they aren't finished.
2: The bad palette of the goal points
3: The level fading not working, i can't seem to find a way to get it fixed.
So, i hope you have fun with this hack!
Difficulty: B-E Beginners to Experts
Please put the IPS file somewhere, i can't put it in a zipped folder for some odd reason.
DENIED!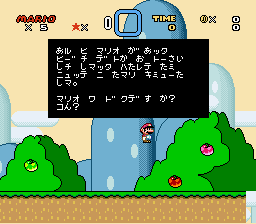 Cutoffness.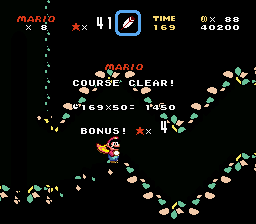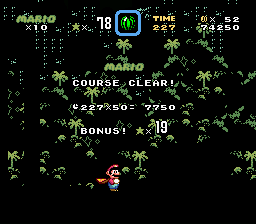 Even though you've mentioned it in the description doesn't mean you shouldn't try harder to fix it. Either you apply the Fade Fix Patch, which can be found in the Patches section, or you use other palettes. (Alternatively, you can also get rid of the Fadeout entirely. Have a look at the ROM Map for this option!)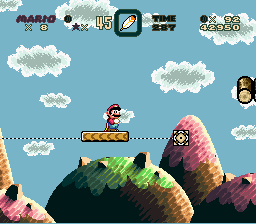 The status bar colors could get fixed as well.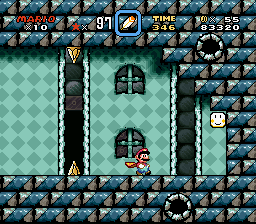 I pressed the P too early so I am screwed. I also don't understand the language (Japanese?) so the message blocks are no help for me. Place a reset door somewhere.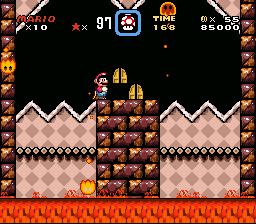 The big door (which probably doesn't do anything just like the one before [then why is it even there!?]) floats around in midair and is cutoff. Make it happy and place the bottom tile.
↓
That's it. I couldn't go into the Demo End level, but visit the next subworld and play through its level which is probably unintentional.
All in all, it was pretty okay. The castle had some nice palettes and effects and the Overworld was quite nice but otherwise there really wasn't anything too special to it. The cave level should have a proper BG, the raw black is pretty boring. The level design could have been more appealing, too.
--------------------
I play different games on Twitch, currently I speedrun Pokemon Gold or play some other shit, can also include SMW hacks. Check out
my twitch!
Exits done: 45, Overworld: 85%
Play through Taomb Demo 3
Taomb is pretty much dead. So am I on SMWCentral.