Hello all!
This hack is a collaboration hack with Froggyman75 (Not an SMWC member yet).
It will be entirely vanilla. Even though I have experience with ExGFX, I want to see what I can do with the vanilla GFX.
This is my first large-scale project. I have made several smaller hacks in the past though.
The game will have around 5 worlds. Perhaps more if interest is taken.
Each world will have 5-8 levels, including secret exits of course.
Not a whole lot is planned ahead of what we have made as of yet.
We now have the teaser released for world 1
Here it is! http://www.youtube.com/watch?v=y_szPvp3vHk
Here are some screenshots of what we have done so far.
Please note: These screenshots aren't for showing off, but to show progress and to show that the hack is actually being made.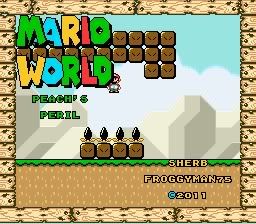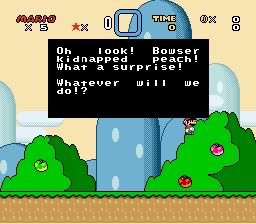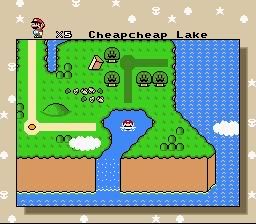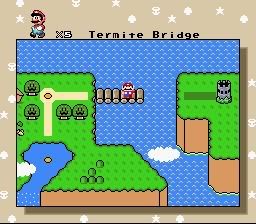 Title screen: Finished

Overworld progress:2.1/5 worlds finished.

World 1 status: Finished

Un-named level 1: Finished
Cheapcheap lake: Finished
Pipe forest: Finished
Termite bridge: Finished
Yellow switch palace: Finished
World 1 castle: Finished

World 2 staus: Finished

Moon storehouse: Finished. This level just gives the player 15 lives and some power-ups.
MountainPeak Cave: Finished
Spiny Beach: Finished
Muncher Mountain: Finished
Eerie Transport: Finished
World 2 castle: Finished

World 3 status: early stages.
All of the events are made, and the graphics and levels have been place. I just need to actually work on the levels now.
Overall progress: 26%
PLAYTEST DEMO AVAILABLE
PM ME FOR THE PATCH FILE
Keep tuned :3
---
CURRENT HACK:
Mario world: Peach's Peril
Youtube accounts:
Lets play's: http://www.youtube.com/NaturalOmen
Ocarina: http://www.youtube.com/ocarinasherb