Yes, it does look better. Since I have nothing else to do right now, I will play the demo and edit my post with what I can find that is wrong.
Edit: Ok, time for my review of what you have and should fix. (contains 35 pictures)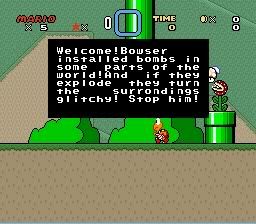 This seems like it is oddly worded. Try "Welcome! Bowser has installed bombs all over the world, and if they explode, the surroundings turn glitchy!" This should fit. If you can, add in the "Stop him!"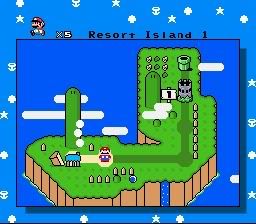 The overworld is a little iffy. You have the whole submap, so why don't you use it?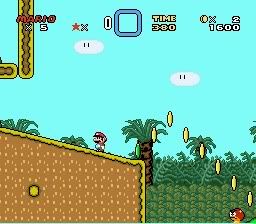 Why is the coin green?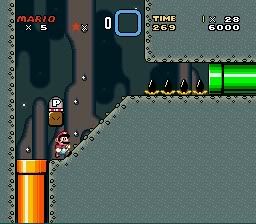 Was there a point to this room, or did it just serve as a shortcut?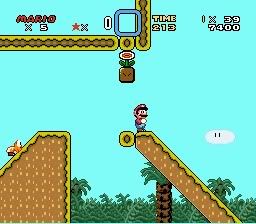 This is big Mario discrimination. Move the ? block down one space, or raise the ceiling by one space.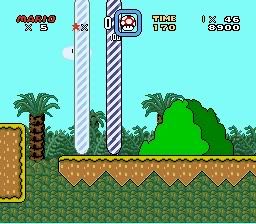 I guess this is ok, but it looks weird. Why don't you move the post down by one and hide it in the grass, so it doesn't look like it has amazing balance or the ability to float.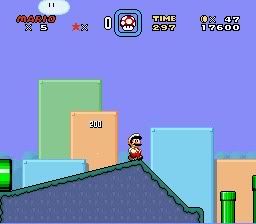 This palette looks like it would be great for an underwater level, but it didn't really work for this level.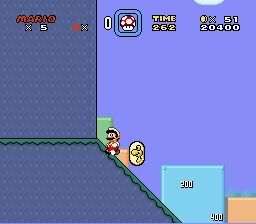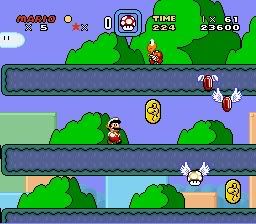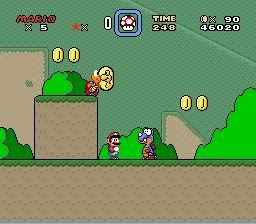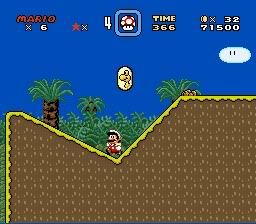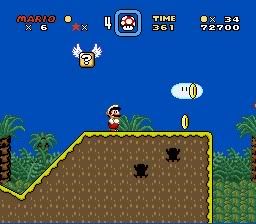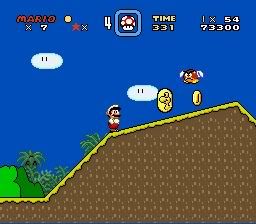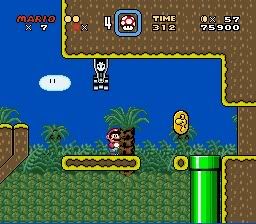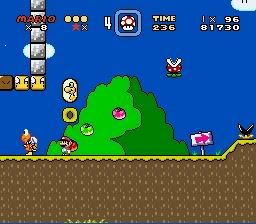 All of these dragon coins/1-ups are too easy to obtain. Make the player work for them a little.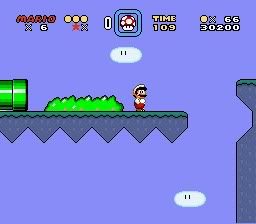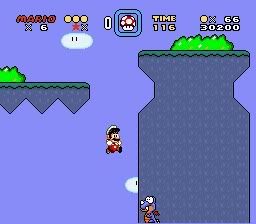 Once you go through this pipe and you accidentally fall down, you are at the start of the level. This is annoying and almost impossible when you only have 90 seconds left. Make it so the player cannot fall.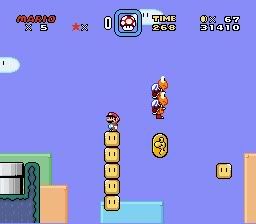 This is a good dragon coin location. You either have to attempt to get it by bouncing on the koopas, or go to the end of the platform while trying to avoid koopas.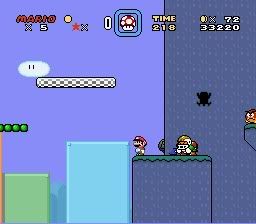 When the Chuck first digs up the rock, it goes behind the land.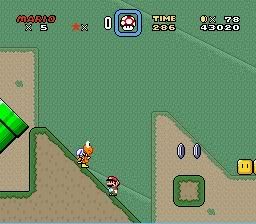 Why are the coins blue?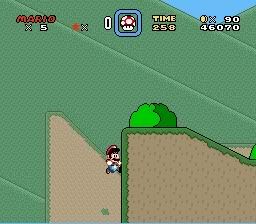 If you accidentally spin jump and destroy all of the turn blocks, this jump is impossible. This fix is up to you, because nobody will destroy all of these turn blocks *unless they were testing the level like me*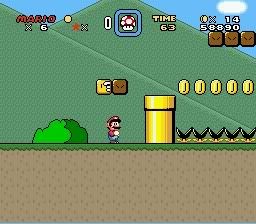 Was there supposed to be a P-Switch in the block above Mario, because nothing came out? Continuing on is still possible without it, but I am just curious.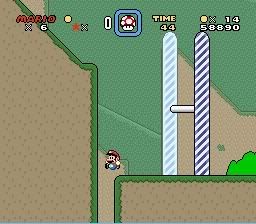 This is a blind jump. At least put one coin leading away from there so people don't fall in.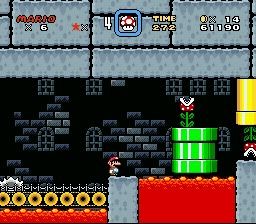 For some reason, I do not like the way the pipe looks.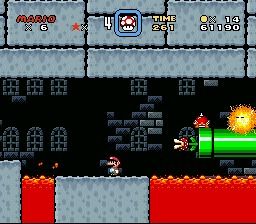 There is a lot of slow down throughout the castle. Remove some enemies, maybe.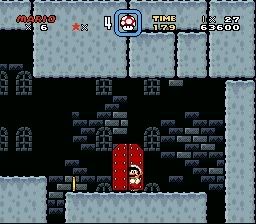 I didn't like this level. It was very flat, boring, and had a lot of slow down. Try to make it less linear.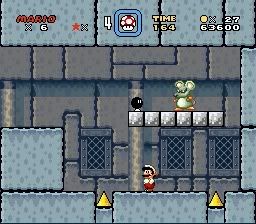 Either make the ceiling higher, or make Mouser's platform smaller, because most of his bombs would land on his platform, and he would end up getting hurt from them. I stood where I am standing the whole time, and Mouser killed himself from his own bombs. :/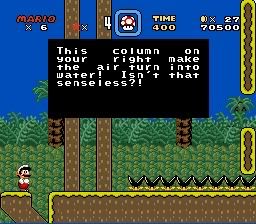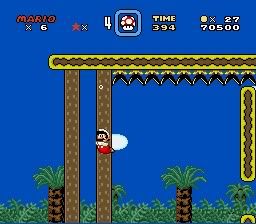 Please tell me you are going to change the graphics of the pole so it at least makes a little bit of sense. :/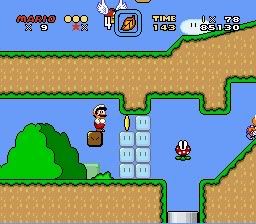 I didn't know that these blocks melt after you hit them with fire. Maybe explain that in a message box too?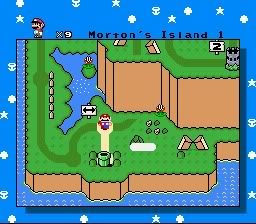 This overworld is a little boxy, but other than that, it was a lot better than the submap.
I enjoyed playing this hack, because it reminded me of the original Mario games. Maybe add a bonus room into some of the levels. Also, I am happy I saw no long P-Switch or springboard puzzles (I hate them thanks to SMWCP1). Also, I liked how it was not overly difficult. The difficulty suited world 1 just right, but I felt like the castle was a little too easy.
--------------------
Just back here to browse a bit.