There are quite a few problems in this hack, but still, the main problem is that it's way too short. There was only one real level and it wasn't really long either. Keep this rule in mind:
Originally posted by Hack Submission Guidelines
Your hack should be of a reasonable length.

Unless you intend to make your hack contain very long and very high quality levels, demos which are too short to provide any feedback on or be enjoyable will be subject to removal. A general rule of thumb is that the hack should feature at least one complete world with about five levels, or should feature around at least 15 minutes of game time.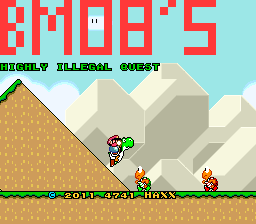 It's highly recommended to edit the title screen (not only the text).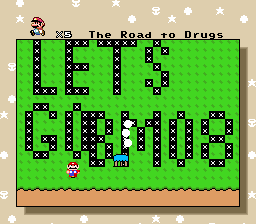 Those star tiles won't work on a grass submap, I think.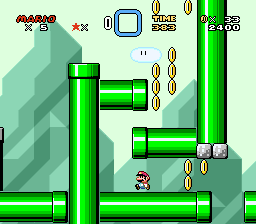 This isn't the best way to connect pipes (it causes cutoff). I recommend using ExGFX if you want to do this.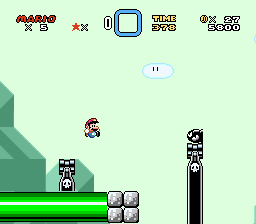 Also, you should use shooters instead of just regular Bullet Bill sprites.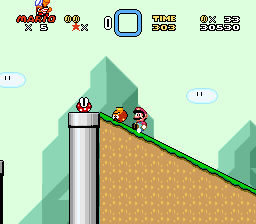 Use correct corner tiles to prevent cutoff here.
Read the Hack Submission Guidelines
Watch this video
Have a nice day.