Descirption: This a one world vanilla hack with an emphasis on lateral thinking, skill, nostalgia and retro fun! It's challenging but fair and perfect for people who are familiar with the original.
This is my first hack and I'm planning on making a full length "king size edition" next based on the feedback I get from this one, so please, send me a message or leave a review and let me know what you think!
There's plottage in the readme for those that like that kind of thing.
If you get stuck, you can go back to the trailer, the screenshots and the readme for hints. If you get really stuck, please contact me by private message, email (pablopeach at gmail) or on youtube and I'll be happy to give you a clue!
Here is the trailer:
http://www.youtube.com/watch?v=bjpzYSPWacw
This game is designed to be played without save states.
I really hope you have fun playing it!
---------------------
It seems the IPS patch you submitted is corrupt, the ROM crashed after loading it with an emulator. Are you sure you used a clean ROM to create the patch? (also, in Lunar Magic 1.8+, you can make IPS patched without using two ROMs)
But judging by the screenshots, I'm aware this hack wouldn't be accepted anyways (sorry). Just look at these screenshots: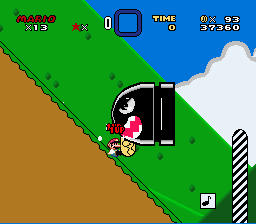 It's pretty obvious that the Yoshi coin is on a sub-screen boundary (hit F2 to see them). Put it lower or higher a few tiles (or use
this patch
).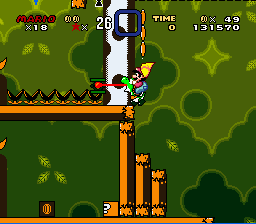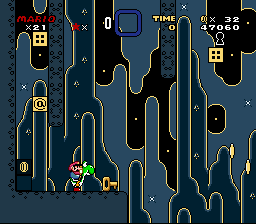 Also, these palettes won't really do it (especially the yellow lines in the background are eye-killing). Please fix these before submitting the hack again.
Other things you should do:
- Read the
Hack Submission Guidelines
- Watch
this video