This is the new SS & V thread, the rules from the old one still apply, of course.
Do Not Whine


-Whining about being ignored in the SS&V thread is a BANNABLE offense. Every post here should either comment on a another's Screenshot or Video OR be a Screenshot or Video.
Be Constructive
-Do not quote images or videos when giving criticism to someones post. Make sure all criticism is constructive.
Keep to the Topic
-This is not for showcasing music or ASM. keep those in their appropriate threads.
Showcase links:
Music
ASM
Have fun.
----------------------
And let me seize the opportunity and (re)post a screenshot: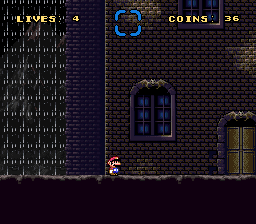 It's supposed to be rain on the left, it looks actually pretty good when it's animated. Comments are welcome.