I have finished my level, a Desert/Ghost Swamp hybrid, called A Land Lost in Dust. Looking back, I probably spent more time working on the graphics than the level design, but it has to look great to be fun to play, right?
A Land Lost in Dust.ips
I also decided to put a few pictures in to help you understand a couple different things... and to show off.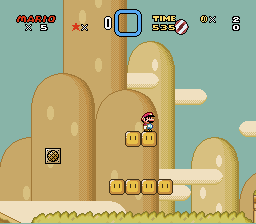 Welcome to the desert, our yoshi coins have racing stripes...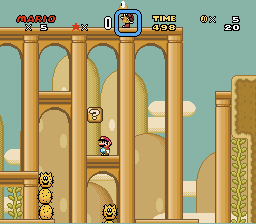 Ruins, they're complex, and they're something you didn't see at all in SMW.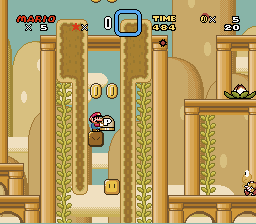 A little P-Switch puzzle.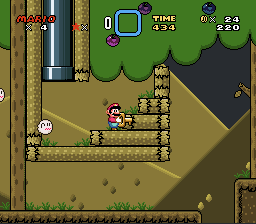 Yes, there's a secret exit. Oh and if you didn't notice, Mario is now conveniently located in a haunted Oasis.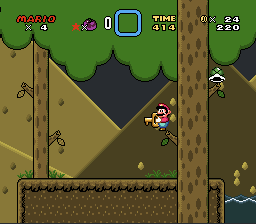 You can stand on the tree limbs with green leaves, but not the ones with brown leaves.
I think that big boo really does not want you to get that yoshi coin.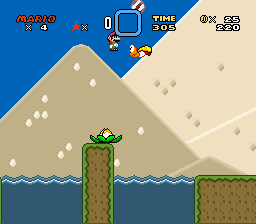 And a little comedic frustration at the end. I put a yoshi coin, that for all intensive purposes looks collectible, but I believe is actually impossible to get. I wanted to see if I could make some people run out the remaining ~200 seconds left on the clock just trying to get it...
--------------------
Your layout has been removed.