This time, My Game is completed. Try it. Its much easyer since last Time. I tested and Completed all Levels in the game.
I have ExGFX from, SMB, SMB 2, SMB 3, SMW 2YI SML2, SMLL, SMALLSTARS,NSMB SONIC THE HEDGHOG MARBLE ZONE, Super Paper Mario, Custom, Windows 98 (That was funny) and more
WE LOVE IT LOUD ROCK ON, GAME ON
My name is Alexander,I'm from Norway, Sandefjord/Oslo
Now theres a lot of Screenshots
Lykke Til In Norsk
Good Luck In English
30 Screenshots from the hack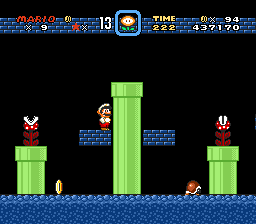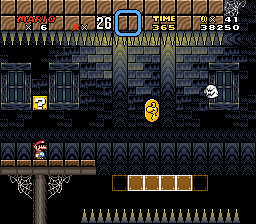 WARNING! Don't jump on the Questionbock in this level, because the platform will go away. Let the mushroom cames down, or take it from the side
This is a Air Ship, The Backround change color, that is an Animation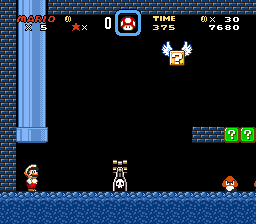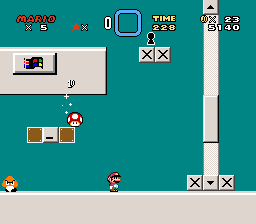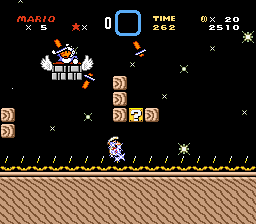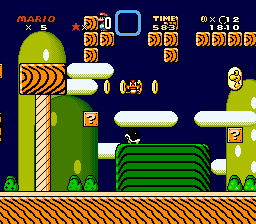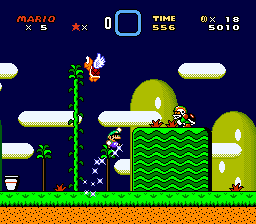 Thanks for help
SUPER MARIO WORLD MASTER QUEST 6 (Working Title) COMING SOON
--------------------
Current game playing: Dark Souls II
Last game completed: Dark Souls Remastered (PS4)
Work in progress:
Mega Mario X2: The Lost Island
Newest Release:
Super Mario Bros 2: Mega Mario X
Download Super Mario Bros 2: Mega Mario X here!
https://www.smwcentral.net/?p=section&a=details&id=17427
Alex No's Hack Collection
https://www.smwcentral.net/?p=viewthread&t=94705
Game Trailer
https://www.youtube.com/watch?v=_fPdeCep5DM&lc=z23udtjo0vadvfdulacdp433vduwlk5ygsmwjbdh1plw03c010c