Description
: Yeah, Yeah, Yeah... I know, I coudn't get to the file that had the pictures. But Anyway This is is a Second Attempt on a hack... The first time, I accidently Screwed Mario's Palette Somehow but ANYWAYS... Enjoy!!
-------------------------
Unfortunately, there are a lot of errors in this hack.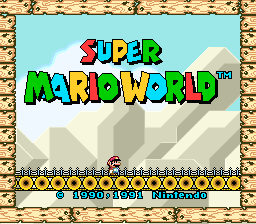 You should edit the title screen more.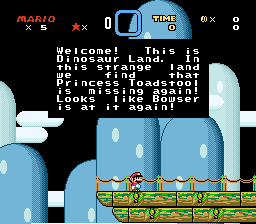 - unedited message
- ugly ship palette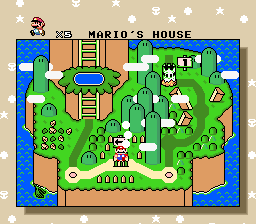 - unedited overworld
- weird castle and ship colors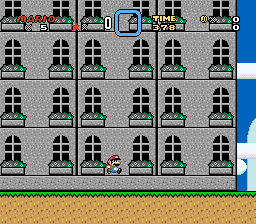 This level was rather strange, no enemies, just running forward. Some variety, please!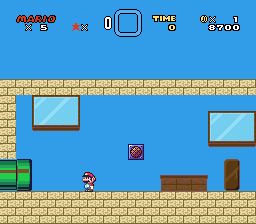 Weird pipe colors, no background.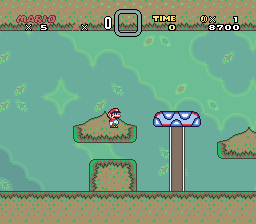 That pipe led me to a some kind of "test" room with odd tile properties and colors.
Don't leave test levels in your hacks!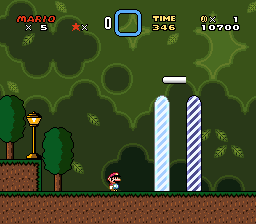 You made the goal point too small so the goal tape can fly above it.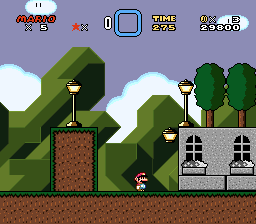 Random lamp floating in the air?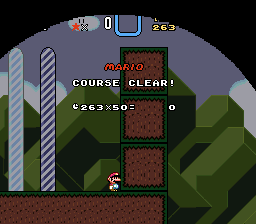 Give Mario more space to finish the ending sequence.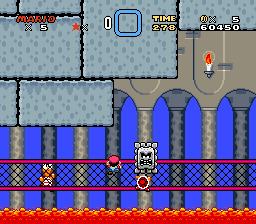 Koopa's head disappeared due the bad sprite tile memory setting. Try a different value in LM's Lakitu head icon.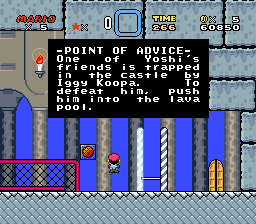 This really reminds me of Iggy's Castle....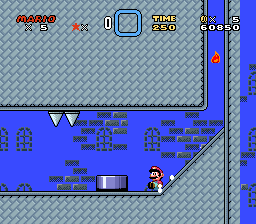 Unfinished wall, weird floating candles in the background.
Also, you should submit more images next time, only one won't be enough. Select the images when you're submitting the hack, don't include them in the .zip!
------
Read the Hack Submission Guidelines
Watch this video