The main problem with this hack is that it's like a bunch of random weird levels thrown together to a very long and difficult mega-level. It's really unorganized and you can't know what will happen - once I fond a "side exit" part, once there's a reset door etc. While it was quite fun sometimes, you should make your hack a bit more organized and better designed.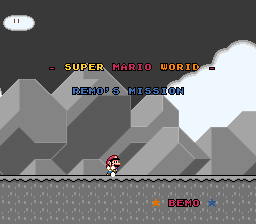 Mario is just jumping around in the title screen in an empty level, which is a bit weird.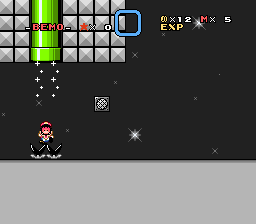 A really annoying trap: if you didn't get the Mushroom in the intro level, you die right at the beginning of the first level. Not very nice.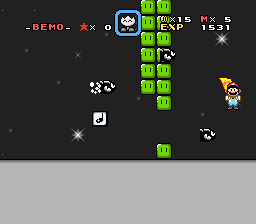 This part was really repetitive (there were like 10 screens of almost the same thing again and again) and there were Bullet Bill shooters in the air, shooting Bullets out of nothing.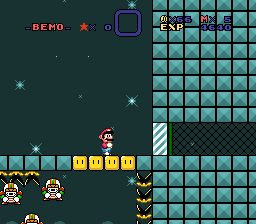 Stacked Munchers = not very good.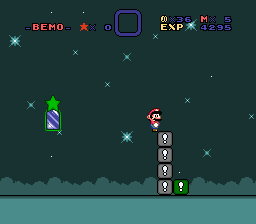 It wasn't really obvious that these gray blocks would hurt.
Also
, the music broke in snes9x 1.53/bsnes. You really should fix this.
Read this
to learn how to make your hack SNES-compatible.
Read the Hack Submission Guidelines
Watch this video