Unfortunately, there are a lot of errors in this hack. I
really
recommend you to read the
Hack Submission Guidelines
and watch
this video
before submitting a hack again.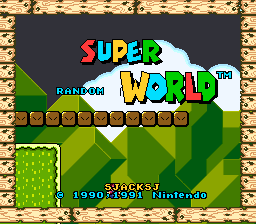 Dieing in the title screen = not good.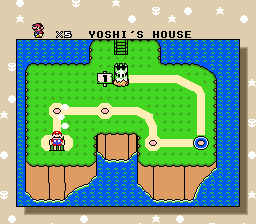 A few things about this submap:
1. the bottom right corner looks very-very weird.
2. the castle colors are messed up.
3. there's no decoration and the whole island is made of a big block.
Please put a bit more effort into your overworlds.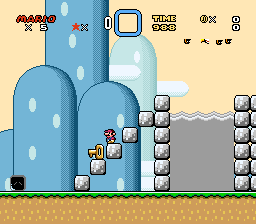 This level was just...
random
. Cutoff everywhere, random blocks and glitchy sprites all over the place. Was this level really that necessary?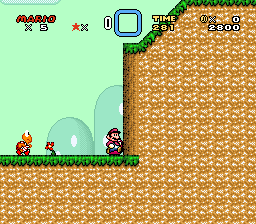 All
of the Purple Triangles are messed up. You need to make the tile under the Triangle act like tile 1EB to make it work properly.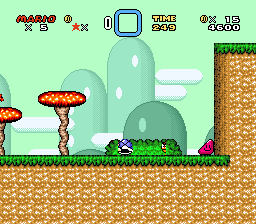 Some parts of the bush are priority enabled, some aren't, so it looks pretty weird.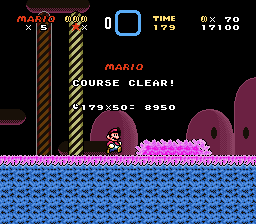 What's up with all these funky colors after the Goal Point?
The berries are glitched.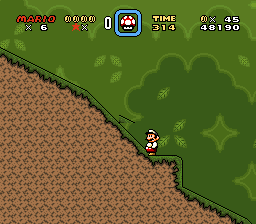 Random slope tile in the air...?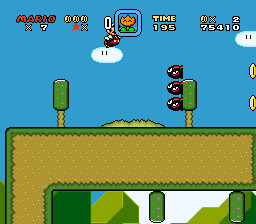 Bullet Bills coming out of nowhere aren't really nice. Use Bullet Bill Shooters and Bullet Machines instead.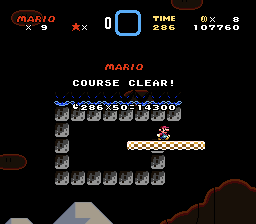 If I don't wait some time after jumping from the platform, Mario can die here after getting the Goal Sphere.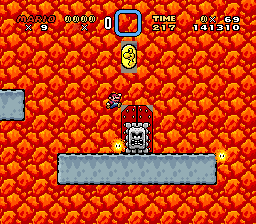 More cutoff...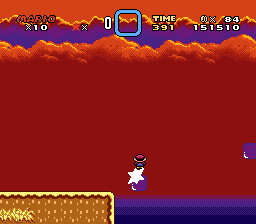 How should the player know that these are spinjump blocks if you don't tell them? Message boxes come handy here.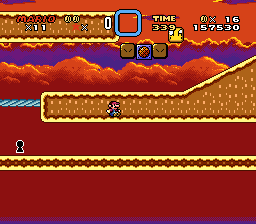 I can just simply jump through the ceiling here.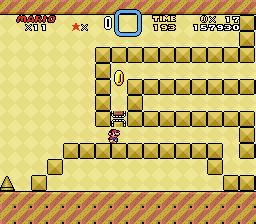 1. Glitched "used" question block.
2. The block didn't turn into a coin after pressing the P-Switch for some reason so I'm basically stuck here. Yay.
And this goes on. As you can see, you'll have to fix a lot of things but you don't have to rush so take your time. Also, I really recommend to search for beta testers for your hack so you won't have that many problems with hack removal logs later.